Learn how to use YouTube videos to your advantage and drive more traffic to your blog. Think starting a YouTube channel is complicated? YouTube makes it easy, and reaches a massive audience. Ready to take your blog to the next level with a YouTube channel? Let's go!
My YouTube Channel Backstory
Before I began blogging, I never thought I would create a YouTube channel. I watched YouTube videos, of course, but posting a video of my own for everyone to see was something I didn't think I was ready for. So, what changed my mind? Read on to find out.
Visit My Channel So You'll Feel Good About Your Own Videos
First of all, if you want to visit my YouTube channel to get some perspective about where I am coming from, here's the link. I'm not sharing the link as shameless self-promotion (I promise!), but to let you know that my videos are definitely not top-notch. Most of them were uploaded as experiments that I included in another blog post about free movie-making apps for bloggers. If you watch the videos on my channel, you will probably feel good about your own video projects. You might even think if she can have a YouTube Channel, then I can sure have one. If that's what you are thinking, then great, because I hope you do decide to take the plunge. Here are the reasons why I decided to put myself out there.
Easily Embed Videos Into Blog Posts
When I created my blog, I quickly realized that I needed to add visual interest to my blog posts, and I wanted to add more than just still images. I have always enjoyed making videos for my students, so I decided to make some for my blog. I tried uploading a video into a blog post directly from my computer, but the file was not supported and didn't work. What to do?
I learned that if I had a YouTube channel I could embed the video link into my blog post and it would be playable for my readers. In order to do that, I had to have a channel, so I set it up and got started. To my absolute delight, I found that it was easy to use the embed code YouTube created for each video, and the code actually worked as it was supposed to. Hooray! Here's a video I made recently using Animoto, a free movie-making app.
Access a Multitude of Free Video Production Tools
In addition to the videos I created using free movie-making apps on my phone, I made an instructional video for the teachers at my school to help them overcome their fear of our dreaded, temperamental roll laminator. I wanted it to be light-hearted and fun, so I looked around for some happy, free intro music. After fruitlessly searching free music sites, I stumbled upon the realization that YouTube provides video creation tools, including free music, to those who have channels. I found a cute little snippet of music, and now the laminator video is the second-most popular video I've uploaded so far. There are also free sound effects available, as well as subtitle options. I've barely begun to explore the possibilities.
Increase Your Followers by Reaching a Wider Audience
There might be some people out there who will only see your work if you post videos to YouTube. You could drive traffic to your site by including your web address in your end credits on the video you upload. People might be more likely to subscribe to your blog if you have videos to spice up your posts.
Expand Your Freebie Options
I have observed successful bloggers who have designed video courses for their subscribers as freebies. Checklists, eBooks, and other opt-in offers are great. Adding a video to your list of freebies might be very attractive to future subscribers.
Wave of the Future
At some point in the future, I'd like to design a free video course as an opt-in. I'm not there yet, but I hope to be there soon. I think I'd like to make videos demonstrating how to use different tech tools in blogging.
How Might You Use YouTube in Your Life?
How do you envision YouTube being useful to you? Do you think you will have time to add more skills to up your blogging game? If you have a new YouTube channel and use it for your blog, please feel free to share it. I'd love to pay your channel a visit. If you like this post, you may also appreciate the post I wrote about Using Zoom to Collaborate, How to Make a Video Using Loom Pro or How to Use WeVideo in the classroom.
What are Your Favorite Free Technology Tools?
Do you have favorite free technology tools you like to use? I welcome your suggestions. If you are a fan of using free technology tools, especially for making videos, here is something for you. Standing out from the crowd is tough, especially when it comes to blogging. Need to add some unique, memorable features? You might like my eBook containing information about some excellent free media tools for bloggers.
Have a wonderful week, and may all of your video-making efforts meet with great success!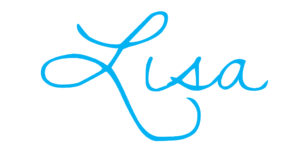 Related Posts:
Lisa Mitchell is a school librarian who likes to use her job as an excuse to stay up far too late reading books and noodling around with tech tools.
Like what you read? Please share!