Learn how to use and access WeVideo, a free presentation tool that integrates well with Google. As a school librarian, I'm always looking for engaging ways for students to share their knowledge. WeVideo offers an easy way for kids to create videos with music and special effects. My school uses a variety of Google tools such as Google logins, Google classroom, Chromebooks, and the list goes on. One of the best student-friendly, free video creation programs is WeVideo. The list of positive aspects is extensive. Here's an easy WeVideo tutorial for beginners, including students and teachers. How do you use WeVideo step by step? Learn how to use WeVideo in the classroom in this step-by-step tutorial. It has been a terrific presentation option for my elementary library media students. In fact, it's featured in my list of the best technology tools for teachers. How do you use WeVideo in the classroom? Let's get started!
Planning the Presentations
What can teachers do with WeVideo? Looking for WeVideo lesson plans? Here is one of my favorite ways to use WeVideo. At the beginning of the school year, I like to have my students recommend books to each other. To do that, I have students create book trailer videos. I like to have students follow a storyboard when creating a video, so they have a plan beforehand. Here's a sample storyboard for our Mission Possible Project.
Students design a book trailer video, which is rather like a movie trailer, except it's for books. It's sort of like a book commercial. After thinking of a favorite book, students write down some details on their storyboard. During the course of the project, students learn about library call numbers. They also gain knowledge about using the Online Public Access Catalog (OPAC) to determine how many copies of the book the library has in its collection. Once the storyboards are complete, students are ready to begin creating presentations in WeVideo.
WeVideo Tutorial
Here's a video that summarizes the steps that are listed below. If you are more of a visual learner, you may wish to watch the video instead of reading through the text. You could even watch the video and read the text steps for a more thorough understanding. Different people have different learning styles, so the choice is yours.
Creating Presentations
When students first access their WeVideo account, the program often shows the user the Timeline view, now also known as the Full-Featured Editor. The easiest view for beginners to work with is definitely the Storyboard view, now known as the Simplified Editor. The Timeline view offers a few more advanced options for editing, but I would not recommend it for elementary students.
With the Storyboard (Simplified Editor) view, students just follow the storyboard they have created. They can add as many text slides as they need by going to the text tool in the top menu bar.
I usually have my students go to Background, then type the text into a background slide for more interest than just a text slide. The text on each slide is pretty brief for this particular project. The final slide is always an End slide from the Text/Theme menu. Sometimes I have the students use the slide that is formatted like end credits so they have a good way to give credit for any images they used.
Uploading an Image
For one of the slides, I always have students upload a screenshot of their book cover. Uploading an image is pretty intuitive in the Media menu. Just select Import and wait for the image to upload. After the image is uploaded, the student may add the image slide into the storyboard.
Adding Music
Students have fun adding music to their presentation. If students wish to add or change the music, they may do so in the music library. After music is added, students fine-tune their work, changing the duration of the slides as needed by dragging out handles on either side of each slide.
Publishing and Sharing Presentations
When video creators are ready to publish their content, they can click the blue Finish button in the top right corner of the screen. One quick tip before publishing is to have the blue play head bar located in the middle of the slide you want to have displayed as the thumbnail view of your video.
This is what people will see on the screen before pressing the play button. I usually have my students show a thumbnail of their book cover. Once the thumbnail view is chosen, just click the blue export button and the video will begin processing. When processing is complete, a link will be available for copying and sharing. Here are some completed examples.
You can get an embed code as well if you wish to place the video directly into a web page. That's how to use WeVideo in the classroom! Students are always excited to share their presentations created with this fun, free video tool.
Yes, there is an App
WeVideo does have an app, which is handy. The main drawback of the app is that there are fewer choices for free themes available. I wrote about this in more detail in my post about free video apps.
Would You like to Give WeVideo a Try?
Do you now feel inspired to try WeVideo? What can you do with WeVideo? Whether you are a classroom teacher, home school teacher, or need to create your own video projects, this is an amazing free tool. I hope you have learned the basics of how to use WeVideo in the classroom, and feel comfortable experimenting with it.
What are Your Favorite Free Technology Tools?
How about you? Do you have favorite free technology tools you like to use? I welcome your suggestions. Have fun experimenting with WeVideo!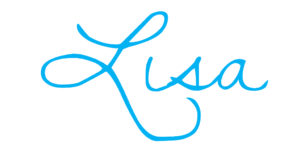 Related Posts:
Lisa Mitchell is a school librarian who likes to use her job as an excuse to stay up far too late reading books and noodling around with tech tools. To learn more about what this website has to offer, click on over to the About page.
WeVideo lesson plans