I've made no secret about the fact that Pinterest drives the most traffic to my blog. I have so much fun with Pinterest, and was excited to learn about video pins. I saw video pins others made, and I thought it looked cool, but too tricky for me. As it turns out, creating video pins is easy. Here's how to make a video pin on Pinterest.
***Disclaimer: This post contains affiliate links, which means I earn from qualifying purchases at no additional cost to you.***
A Variety of Ways to Create a Video Pin
I've seen video pins created from YouTube videos. That's a great way to get visitors to your YouTube channel. I've also seen videos created with other programs, like Canva and PowerPoint. Each type of video has unique qualities to draw the viewer in.
Why Make Video Pins?
Historically, video pins have done well on Pinterest compared to static pins. I have had fellow Pinterest users report success and an increased number of clicks on their video pins compared to their regular pins. How could I learn to make my own video pins on Pinterest without spending money on a premium design program? Here are three simple ways.
Making a Video Pin Using Canva
If you have a free Canva account, you are set to try this first method. Canva makes it super easy to create video pins. If you do a search within Canva and type in Pinterest video pin, you will see some pre-designed options appear on the screen. There is also a blank option for creating your own.
Just add your own text and you're set. The one disadvantage with using the predesigned templates is that others use them as well. If you want to create more unique video pins, the next two options will allow you to do that.
Adding Video Content to Existing Pins in Canva
Canva also offers free video files, so if you have already designed a pin and just want to insert a video, you can. In this photo, I inserted a free video clip with a person relaxing in a hammock.
Although you can't tell from this still shot, the hammock is swinging gently. Since I retrieved the free video clip from the Canva free video library, chances are that the video clip might be overused. The solution? Use your own photo or a photo purchased from a site like Deposit Photos and add animated text. Do see the latest deal on Deposit Photos, just go to AppSumoAppSumo and do a search.
Lately I have been using either Canva or Crello to add animations to pins. I'm a huge fan of Crello, and I wrote a detailed review. Both Canva and Crello have apps for designing on the go. When I added animations, my pins received much more attention than when they were static, non-video pins. I show you how to add animations in this brief tutorial.
Making a Video Pin Using PowerPoint
If you use PowerPoint, you can make a video pin from a PowerPoint slide. You can also create regular pins in PowerPoint as well. I made this brief tutorial video to demonstrate how to create a video pin for Pinterest using PowerPoint. It was easier than I thought it would be, and it was fun as well!
One Small Caveat With Getting Your Video Pins Published in Pinterest
When I created my first video pin in Pinterest, I was so excited. I uploaded the PowerPoint video pin I had made and eagerly composed my description.  I added my title and linked it to my blog post. I carefully selected a relevant Pinterest board to pin to, then I hit the Publish button.  I received a little message about Pinterest needing to review my pin before allowing it to go live. Okay. The note indicated it would happen within 24 hours. I waited. I waited some more. Finally, after about three days, the pin went live. It received an amazing amount of views.
Later, when I posted additional video pins, the wait time was well under 24 hours. Maybe Pinterest just needed to check my first video pin more thoroughly. Due to the delay, I would not recommend making a video pin for a brand new post you are trying to promote unless you have non-video pins to go along with the same post. You might get frustrated by the delay. Now that I've posted many video pins, my videos are approved in seconds. It's still a good idea though to create both static and video pin images for each new post.
Scheduling the Pin or Manually Pinning?
I am a big fan of the Pinterest scheduler on the Pinterest site, but it doesn't work well with video pins. I pin video pins manually and use the following strategy, updated for fall 2020. When I have a new pin, such as any new video pin I create, I like to pin it manually to my most relevant board. After manually pinning to my most relevant board, I wait from 5 to 30 days and pin it to my main board where I have all of my pins. When I have done that, I don't use the pin image again.
What are Your Favorite Free Technology Tools?
How about you? Do you have favorite strategies for making video pins on Pinterest? I welcome your suggestions and ideas. If you are a fan of using fun video tools, you might also like my eBook containing information about some excellent free media tools for bloggers.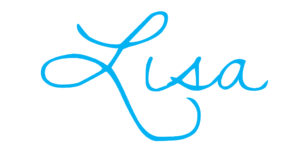 Related Posts You Might Enjoy:
Lisa Mitchell is a school librarian who likes to use her job as an excuse to stay up far too late reading books and noodling around with tech tools.
Like what you read? Please share!