Get some Valentine's Day inspiration with this list of best Valentine books for kids of all ages. From toddlers through upper elementary grades, this Valentine book list has historical tales, humorous tales and stories about being kind. Some are new and others are classics. As a school librarian, I am in the fortunate position to be able to read books galore. It's my job! If you're wondering, "How do I teach my kids or students about Valentines Day?", this list is for you. I hope you enjoy perusing this list of favorite Valentine books for kids.
Devoted to Valentine's Day and Books
I love Valentine's Day. I love that my birthday is in the same month as Valentine's Day. The giving of cards, the flowers and the candy all combine to make a terrific celebration of love. If you are as enthusiastic about Valentine's Day as I am, you might want to read my other Valentine's Day post. I also enjoy the fun Valentine's Day children's books that are out there. My list of books is a little different. These titles are not necessarily new. Rather, they are unique. Enjoy perusing my list!
***Disclaimer: This post contains affiliate links, which means as an Amazon Associate I earn from qualifying purchases at no additional cost to you.***Already know what you'd like to get from Amazon? Here's a handy way to get to the website, linked to my favorite Valentine's Day movie. Just click on the button below, then browse around and do your shopping.
Valentine Books for Babies and Toddlers
It's so much fun to introduce babies and toddlers to the fun traditions of Valentine's Day. These engaging titles, including Valentine board books, will offer enjoyment again and again. Expand vocabulary and knowledge with one or more of these titles, like this finger puppet Valentine board book. In I Love You Every Day by Samantha Meredith, babies and toddlers can learn about unconditional love with sweet rhyming text. Capture the attention of your little listener by wiggling the friendly baby bear puppet.
Construction Site: You're Just Right by Sherri Duskey Rinker is the Valentine installment in the beloved Goodnight, Goodnight, Construction Site series. Join in the lift-the-flap fun as construction vehicles share kind messages with each other. Sure to be a hit!
Cocoa's Cranky Valentine by Jodie Shepherd invites readers to join in on the search for Cocoa's missing Valentine. As grumpy Cocoa the dog follows the clues, readers are asked to blow a kiss, trace a trail of yarn, and dance around, among other things. Get in the Valentine groove with this engaging board book.
| | |
| --- | --- |
| Llama Llama I Love You | Join Llama Llama as Valentine cards are hand-delivered to those he cares about. Babies and toddlers have a special fondness for Llama Llama stories. I know this from experiencing it with a small family member of my own. |
| ABCs of Kindness | Help toddlers learn their ABCs while learning how to treat others with kindness in this sturdy board book that may be read year round. |
| I Love You, Little Pookie | Who can resist Sandra Boynton's charming and funny illustrations? Show someone special just how much they're loved with this cute rhyming book. |
| How do Dinosaurs Say I Love You? | Following the same pattern of the previous dinosaur books by Jane Yolen, the parents of these (sometimes naughty) dinosaurs demonstrate the many ways they love their youngsters, no matter what happens. |
| Who Says I Love You? | In addition to cute photos of babies and animals, this book also includes a mylar mirror for added appeal to little ones. |
| Pop-Up Peekaboo! I Love You | Keep even very young children interested in the story by having them help lift the flaps in this darling board book that contains many interactive features as you seek to find out who is sending presents to Sheep. |
| Babies Love Valentines | Introduce babies and toddlers to the fun traditions of Valentine's Day with this adorable lift-a-flap board book. |
| How Many Do I Love You? | Looking for an alternative to candy for Valentine's Day? Give a book! This sweet alliterative counting board book is filled with engaging ilustrations of narwhals, hedgehogs, frogs, and more. |
| I Love You, Little One | Perfect for the little animal lovers in your life, this sturdy board book offers furry fun. Kids will enjoy peeking through the little holes to find the animals that are hiding, and the carrying handle makes this a great book to bring anywhere. |
Valentine Books for Preschoolers
If You'll Be My Valentine by Cynthia Rylant is written by one of my favorite authors. With its rhyming text and predictable rhythm, this book is a pleasure to read aloud. Even very small children can join in on the phrase that repeats. The colorful variety of Valentine cards created by the main character is sure to inspire budding little artists.
Here are some more titles for more Valentine's Day ideas and fun.
| | |
| --- | --- |
| I'll Love You Till the Cows Come Home | For those who want an answer to the question, "How much do you love me?", this sweet rhyming book offers humorous comparisons that will make kids and adults smile. |
| Little Blue Truck's Valentine | Fans of the popular Little Blue Truck series will want to make sure to read this story of the Little Blue Truck making special Valentine's Day deliveries. Will anyone remember to give the Little Blue Truck a Valentine? |
| Pet the Kitty: I Love Pete the Kitty | Kids just cannot get enough of Pete the Cat, and now this new series featuring a young Pete the Kitty is a hit as well. Find out what Pete the Kitty loves the most. Will you be surprised? |
| Duck & Goose: Goose Needs a Hug | Following along in the tradition of beloved book character friends Frog and Toad, Duck and Goose are there for each other when one of them feels sad. |
| Love from the Very Hungry Caterpillar | Featuring unique illustrations by Eric Carle, this charming book makes a great gift when you want to let someone know how special they are. |
| Happy Valentine's Day, Mouse! | This book from popular author Laura Numeroff is the perfect way to introduce young kids to the fun of crafting homemade Valentine cards as Mouse designs personalized creations for all of his friends. |
Valentine Books for Kindergarten and First Grade Students
Valentine's Day Jitters by Julie Danneberg is the latest in the popular Jitters series. Will jittery Mrs. Hartwell be able to plan the best Valentine's Day party ever? What if things go wrong? Kids who are familiar with the famous First Day Jitters book will get a laugh out of this latest installment in the series.
Big Bob and the Magic Valentine's Day Potato by Daniel Pinkwater is a delightfully quirky book filled with silliness. In addition to the entertaining story, it's a beginning reader, so your child might be able to read it to you. My favorite part is (spoiler alert) the potato printing that takes place as part of the plot. When I was a classroom teacher, I always read this story, then had the students use potatoes to print hearts all over their Valentine's Day bags for collecting their cards. Ideal for homeschooling families who like to use literature for multiple subjects, this book is a winner!
The Night Before Valentine's Day by Natasha Wing is a clever rewording of the famous Night Before Christmas poem by Clement C. Moore. The rhyming rhythm is fun to read and listen to. This book lends itself well to a comparison of the original poem, and might lead students to try to compose their own verses for other holidays.
Love, Splat by Rob Scotton is a sweet story of Splat the cat and the classmate he secretly admires. Splat goes through ups and downs on his way to the conclusion, which will make you say "Awwwww!" If you are a fan of Splat the cat, this story will make you smile.
Mr. Goat's Valentine by Eve Bunting follows Mr. Goat as he travels to different locations gathering items to give to his "first love". Who or what is Mr. Goat's "first love"? Read this book for the surprise!
The Day It Rained Hearts by Felicia Bond is an imaginative story about a girl named Cornelia Augusta (I love that name!) who is caught in a rainstorm of hearts. Cornelia Augusta carefully gathers the hearts and determines who should receive each one. Rather than being a book about Valentine romance, this is a tale of friendship and thinking of others. Very heartwarming!
Here are some more eye-catching Valentine's Day picture books to enjoy.
| | |
| --- | --- |
| I Love You Like No Otter | Filled with sily, endearing animal puns, this book makes a great baby shower gift as well as a Valentine read aloud. |
| Love From the Crayons | Especially for fans of the best-selling The Day the Crayons Quit, this book brings the well-known crayons back for an encore filled with simple words of wisdom about love. |
| There Was an Old Lady Who Swallowed a Rose | What has that old lady swallowed now? Oh, yes, a flower, because of course she is busy creating something special for Valentine's Day. Kids love the zany rhyming text of this series! |
| Pete the Cat: Valentine's Day is Cool | After deciding that Valentine's Day is cool after all, Pete realizes he's forgotten to make a very important Valentine for someone. A must-have for fans of this engaging series. |
| The Biggest Valentine Ever | The lovable mice, Desmond and Clayton, from The Biggest Pumpkin Ever are back and determined to make their teacher the most amazing Valentine card. It's no surprise when their big plans go awry in this funny story. |
| Happy Valentine's Day, Little Critter! | Whenever Mercer Mayer's adorable character, Little Critter, is involved, you know that things in the story will not go as planned. Amidst the class Valentine's Day fun, is there something important Little Critter has forgotten? Find out in this sweet addition to the Little Critter series. |
| If You Were My Valentine | From the author of If I Could Give You Christmas is a follow-up with sweet Valentine's Day animal families taking the time to show their love for each other. A great book for kids and parents to share! |
| Llama Llama Be My Valentine! | Beloved Llama Llama now has his very own series on Netflix. This Step Into Reading book is perfect for new readers as simple vocabulary and short sentences tell the story of Gilroy Goat and his quest to create Valentines for his classmates. |
Valentine Books for Second and Third Grade Students
Minnie and Moo Will You Be My Valentine? by Denys Cazet is part of the hilarious Minnie and Moo series about two zany cows and their misadventures. This book is perfect for kids who are just getting interested in reading chapter books because it's divided into very short, chapter-like sections. As impulsive as ever, Minnie and Moo decide to deliver anonymous romantic poems to other members of the farm family, and chaos ensues. Join in the fun as you read this laugh-out-loud tale.
The Ballad of Valentine by Alison Jackson is a story written to the tune of My Darling Clementine. In fact, when you read this book, you most likely will sing the words. Fun for kids to sing along with, this chronicles one disaster after another as a timid man tries to give a Valentine to his sweetheart. Enjoy the satisfying ending!
Valensteins by Ethan Long satisfies the need that kids seem to have for a creepy story, even on Valentine's Day. The other monsters are horrified when they learn that Fran K. Stein might have fallen for someone. How scary is that? Find out what happens in this creepy-but-not-too-creepy Valentine tale.
The Best Valentine in the World by Marjorie Weinman Sharmat is one of my favorite picture books of all time. What can ruin a Valentine's Day faster than a misunderstanding between friends? The personalities of the characters shine through in this funny story that teaches a great lesson as well.
Kids and adults will have a great time reading these additional titles.
| | |
| --- | --- |
| Somebody Loves You, Mr. Hatch | When a mysterious package arrives, lonely Mr. Hatch is puzzled. Who might have sent it? Readers join Mr. Hatch in figuring out who is behind the thoughtful gift. |
| Celebrating Valentine's Day: History, Traditions, and Activities | For those who are interested in the facts behind the special day, this book contains engaging activities as well as numerous interesting details to get kids excited about celebrating. |
| Shark in Love | Looking for a way to appeal to the shark lovers in your listening audience? Here's a book that combines cool facts about sharks with an important Valentine's Day lesson about loving yourself for who you are. |
| Junie B. Jones and the Mushy Gushy Valentine | Junie B. has a mystery on her hands. Who is the secret admirer who sent her the huge, mushy Valentine card? Will she ever learn the identity of the card-giver? Find out in this chapter book, part of the engaging series by Barbara Park. |
| I Love You, Dear Dragon | Know a kid who is into dragons? This book will appeal to dragon-lovers everywhere, as a boy and his pet dragon get ready to celebrate a fun Valentine's Day together. |
| The Alien Next Door 6: The Mystery Valentine | When Harris tries to tell his alien friend, Zeke, about Valentine's Day, Zeke gets confused. Will Zeke's Valentine's Day plans work out despite misunderstandings? For fans of outer space fantasy, this sixth book in the series will be out of this world fun. |
| Valentine's Day Jitters | From the author of the popular book First Day Jitters comes a special Valentine's Day book. All your favorite characters are back, including Mrs. Sarah Jane Hartwell. When the Valentine's Day party doesn't go as planned, how will Mrs. Hartwell cope? Maybe it's not as bad as Mrs. Hartwell thinks. |
| A Unicorn Named Sparkle and the Perfect Valentine | Sparkle the Unicorn wants to tell his best friend Lucy just how much he loves her, but he's not sure how to make a special Valentine card. How can he write and cut with his hooves? Find out how he solves the problem in this sweet tale, fifth in the series about Sparkle. |
Valentine Books for Upper Elementary Students
Think fourth and fifth graders aren't interested in Valentine's Day? There are plenty of chapter books, most part of a series, that offer Valentine's Day fun for older elementary students. There is even a special cookbook in on the list, and a Valentine's Day book that features zombies. Cookbooks and zombie books absolutely fly off of the shelves in the libraries at the schools where I teach. Have a look at these engaging titles.
| | |
| --- | --- |
| Valentine's Day Secret | In this twelfth installment of the Nancy Drew and the Clue Crew, Nancy and her friends, Bess and George, suffer from some Valentine's Day hurt feelings. Who put the mean Valentine card into Bess's pocket? Unfortunately, George is the prime suspect. See if you can figure out the mystery along with Nancy. |
| Candy Kisses | Break out the tutus as JoJo and BowBow have a Valentine's Day sleepover and make big plans for an upcoming dance performance. Now if only they can keep the Queen Bs from ruining it, then all will be well in this second installment in the JoJo and BowBow series about two good friends. |
| The Super-Secret Valentine | Teeny Houdini (also known as Bessie Lee) is excited to make a special Valentine for the new boy in school. Adding a little touch of her trademark magic tricks will appeal to little magicians-in-training. Includes simple steps for readers to perform a magic trick of their own! |
| Valentine's Day Disaster | Even Geronimo Stilton is getting in on the Valentine's Day act with this colorful book, number 23 in the widely-acclaimed series. After sending out Valentines to all of his friends, will anyone remember to send one to Geronimo, or will he end up feeling forgotten and depressed? Let's hope someone will think to send him a card! |
| A Zombie Valentine's Day | Just what you were missing on Valentine's Day! A zombie-themed Valentine's Day book! It's not difficult to be entertained by Little Zombie Boy in this sixth book in the series. What do zombies give each other for Valentine's Day? Find out in this hoot of a book. |
| Cam Jansen and the Valentine Baby Mystery | When the name Cam Jansen is in the title, you know there has to be a mystery involved. Join Cam as she tries to find a missing item in the hospital while waiting for her baby sibling to be born. |
| Oh, Valentine, We've Lost Our MInds | In this My Weird School Special, a foreign exchange student from France comes to Ella Mentary, with zany consequences. Fan favorite author Dan Gutman offers up a dose of Valentine's Day humor in this book filled with Valentine's Day stories, games and puzzles. |
| The Good Deed Crew and the Secret Valentine | The Grace Notes musical quartet, secretly known as the Good Deed Crew, are at it again in their small Colorado town. As they seek to make a difference (secretly) in the lives of the townspeople, will they be deterred from their mission by unexpected setbacks? Share this musically-inspired, Christian-themed book to help kids focus less on themselves and more on the needs of people around them. |
| Valentine's Day Sweets and Treats | This cookbook, designed for kids, offers young cooks the opportunity to explore some fun and easy Valentine's Day recipes. |
A Special Valentine's Day Bonus Addition to the List
My very favorite Valentine's Day movie of all time (or it could be considered a Christmas movie because of all of the snow) is a Czechoslovakian adaptation of Cinderella called Three Wishes for Cinderella. It's very difficult to find a copy that is compatible with DVD players in the US. The version I've linked to is the US-compatible version. If you don't mind subtitles, this might become one of your all-time favorites as well. Cinderella (of course she is called something else in Czechoslovakian) is very spirited in this version of the classic tale, even picking a snowball fight with the prince and his sidekicks.
A Touch of Nostalgia
I first saw this movie when I was young and it played on the Kukla, Fran, and Ollie show. Does anyone else even remember that show? A number of years ago I was able to purchase a DVD version of the movie. The movie has now become a cult classic with a dedicated fanbase, which may explain why it is difficult to locate. If you can't find one to purchase, check your local library. If you know me personally and live nearby, I'd be happy to let you borrow it. It's so delightful, I think I might watch it this evening!
What are your Valentine's Day Favorites?
Thanks for taking the time to read through my list of fun Valentine's Day books. I hope you found a title that sparked your interest. There are so many great Valentine books and movies out there. If you have some favorites, I'd love to know about them. If you're looking for book inspiration for other holidays, check out my list of best Thanksgiving books for kids and my choices for the best Christmas books for kids. There are so many excellent titles to explore!

Have a wonderful week, and have fun with your Valentine favorites, whatever they may be.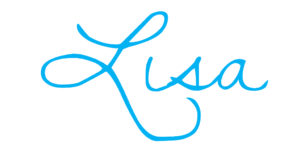 Related Posts:
Lisa Mitchell is a school librarian who likes to use her job as an excuse to stay up far too late reading books and noodling around with tech tools. To learn more about what this website has to offer, click on over to the Book Tips page.