I've made no secret of the fact that Pinterest drives a lot of traffic to my blog. I was very excited when the creator of the Ultimate Pinterest Guide provided me with free access to her e-course for review purposes. I was able to work through the course at my own pace, as it was delivered in e-book format. As soon as I received it, I eagerly dove in right away. I definitely want to increase blog traffic! Although I was given a copy of the course to review, all opinions are my own.
***Disclaimer: This post contains one affiliate link. Even though this is a review post, the author kindly provided a link to purchase the course if anyone is interested. If anyone decides to make a purchase, I will earn a commission at no additional cost to you. This did not affect my review in any way.***
The Ultimate Growth Strategy: How to Reach Millions
The course is actually called The Ultimate Growth Strategy: How to Reach Millions. Emily, founder of Brightercraft.com, a DIY site, gets thousands of clicks on her pins in Pinterest.
What are her strategies and how can you increase blog traffic in a similar way? The Ultimate Pinterest Guide covers 13 different Pinterest-related topics, starting with some facts about how Pinterest works.
Easy Instructions for Pinterest Beginners
I would recommend this course to beginning bloggers because it describes the Pinterest set-up process in detail. Pinterest beginners would find a great amount of valuable information, and would be able to increase blog traffic right away. Other sections of particular interest to Pinterest newbies would be the tips about signing up and creating a profile.
Useful Information for Intermediate Bloggers
Intermediate bloggers would benefit from the latter sections. The author describes her pinning strategies and lists her favorite free software programs. She also provides helpful tips for making the most of each blog post. I consider myself to be an intermediate Pinterest user. There are a lot of things I still need to learn, but I've come a long was from where I was when I started. I really appreciated the tips about ways to find trending ideas for content. I definitely need help in that area.
Sample Pins Offered as Examples
The course contains a section devoted to comparing poor pin examples with good pin examples. This was helpful, but there is one thing I would suggest adding. Pins were classified as poor or good, but no explanation was given for each designation. I struggle with graphic design (huge understatement). It would have been nice if the author had included a brief explanation beneath each pin detailing the reason it had been classified as poor or good. Were the graphics the wrong size? Was the font difficult to read? What exactly was wrong with each of the pins? What did the good pins have in common? I lack confidence in my ability to judge good quality graphic design,  so explanations would have been most welcome.
Adding a Video Element
I appreciate all of the useful statistics and valuable information provided in this course, but I am a visual person. Video catches my attention and sticks in my mind. I suggest the author of the course consider adding a video tutorial to demonstrate the way she creates multiple pins for each blog post. Perhaps a quick video of a typical pinning session would be helpful as well. I need to improve my efficiency in this area, and any shortcut tips or demos would be very beneficial to me. The information included in this course is extremely useful, and would be enhanced by a video element.
Solid Content from Start to Finish
The course concludes with some helpful important tips to remember. Advice about Pinterest statistics is given, as well as some encouraging final thoughts. I learned many useful nuggets of information which I am going to take away and use. I know I can increase traffic to my blog if I follow the strategies in this course. Growth will be inevitable. The problem for me is the time factor. For optimum results, time must be invested. The author is very honest about the need for consistency. I came away from this course feeling affirmation about being on the right track. I just need to implement the strategies described.
Might You Benefit From This Course?
This was an unbiased review, not a sponsored post. I gained loads of new ideas and feel ready to implement them as time allows. The author often has special deals for the course, so I'm not going to quote you a price. Here's an affiliate link: The Ultimate Growth Strategy: How to Reach Millions. Thank you, Emily from Brightercraft.com, for sharing your Big Pin Energy course with me. I know I will benefit from implementing the strategies you helpfully shared.
What are your Favorite Pinterest Strategies?
I am always learning and always getting new ideas from people. Do you have favorite Pinterest strategies? One reason I love Pinterest so much is it provides excellent opportunities for experimenting with new graphic design techniques. If you could use some Pinterest inspiration, consider joining my Blogging Well with Pinterest Facebook Group. We have active share threads every day, along with daily tips for more effective use of Pinterest.
Get Your Blog Noticed
Standing out from the crowd is tough, especially when it comes to blogging. Need to add some unique, memorable features? If you are a fan of tech tools, you might like my eBook containing information about some excellent free tools for adding interest to a blog, web page, or social media account.
Have fun trying out these Pinterest SEO tips. May your efforts be met with success!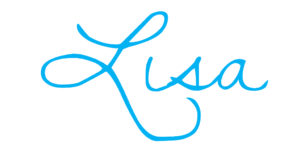 Related Posts:
Lisa Mitchell is a blogger and school librarian who likes to use her job as an excuse to stay up far too late reading books and noodling around with tech tools. To learn more about what this website has to offer bloggers and Pinterest users, click on over to the Tech page.
Like what you read? Please give it a share!