Overwhelmed by learning about too many technology tools for teachers? Needing to know the best so you can narrow down your choices? This is the list for you. Get a summary of great technology tools to enhance instruction so you can make the most of your valuable time. Which tools are going to give you the best return on your investment of time spent using technology in the classroom? What are simple technology tools? Are there free technology tools for teachers? Here you will find a definition of technology tools and many examples. As a library media specialist, I advise and work with teachers who use a variety of technology tools to complement their classroom instruction. I've divided the list into sections so you can easily access what you need. Check out this list of dynamic educational technology tools for teachers to use in the classroom and find the best fit for your instructional technology needs.
Why Do We Use Technology Tools in Education?
What are technology tools and why do we use technology tools in the classroom? Here's my simple definition, cobbled together from a variety of sources: Technology tools enhance and expand human abilities when carrying out tasks. Looking back on the time when many schools were teaching students remotely, technology tools were essential for communication, distributing educational materials online, and keeping students engaged. Technology tools can help students learn how to be responsible digital citizens. Which is the best tool for online teaching? It's tough to choose one that is the best, so here are a variety of great technology tools divided into groups based upon their function. What technology can teachers use in the classroom? There are so many choices. It's easy to get overwhelmed. I've tried to break it down into manageable segments. I don't cover technology hardware tools for teachers. That's a topic for another day. Looking for some free educational technology? The technology tools I list here are web-based software tools, many of them free. What technology does a teacher need? Take a look at this list and see if there is anything that you would like to add into your technology toolbox.
***Disclaimer: This post contains affiliate links, which means I earn from qualifying purchases at no additional cost to you.***

Graphic Design Technology Tools for Teachers
What are the common 21st century technology tools for learning? Graphic design tools are some of the best online technology tools for teachers because they can add so many creative touches to documents, signs, worksheets, certificates, and more. The following graphic design programs have basic free versions as well as paid versions. The free technology tools examples I list here will be sufficient for most of what teachers will need to design. What are the benefits of technology in education? Many of these tools are similar to navigate and fun to explore. Your documents are bound to get a boost of pizazz with these graphic design tools.
Canva
Easily create certificates, design signs, and add creative touches to existing digital documents when you sign up for this free technology tool. One of my favorite activities each year in the library is a pumpkin book character contest. The kids work hard to decorate a pumpkin to look like a book character, and the certificates need to be special. With Canva's free certificate templates, I can have a professional, unique certificate created in no time. What is one feature that makes Canva stand out? Canva has a color palette tool which offers a selection of complementary colors. Even struggling designers can produce eye-catching creations. Sign up for a free teacher account here. Another plus? Canva has an easy-to-use app for designing on the go.
Design Cap
Teachers can create stunning infographics and posters for use in the classroom with DesignCap. Simply choose from a selection of professional-looking templates and customize to fit your needs. Infographics and posters are a great way to illustrate statistics in an interesting way. You can sign up for a free account here. To get more information about the program's features, read this.
Easelly
Similar to DesignCap, Easelly is another powerful infographic creator. One interesting feature is the ability to get into the program, access and customize a template without having an account. Check out these science infographic templates here. For a more detailed overview of Easelly's capabilities, check out this post.
Visme
Sometimes you can't find the infographic template or image you're looking for in another graphic design program. That's when I turn to Visme. It's super easy to use, and the templates are different than those offered in each of the other graphic design programs. If you would like to view Visme's features and templates, click here. You can also read about more program specifics here.
Vista Create (Formerly Known as Crello)
The best thing about the Vista Create graphic design program is the large quantity of excellent photos available. Created by the folks at DepositPhoto, Vista Create has the same basic design features as Canva, with the exception of the color palette tool color suggestions. Just like Canva, Vista Create has an educator program and also has a very useful app. Get more information about the free educator program here. I have the pro version, which I love, but I also got in on a lifetime deal that is no longer available. For teachers on a budget, the free version of Vista Create has plenty to offer. You can learn even more and watch some tutorials here.

Photo Editing Technology Tools for Teachers
Teachers use photos in e-newsletters, class websites, and slideshow presentations. There are some easy ways to create some fun effects using a variety of tools. Both of these programs have free versions.
ColorCinch
ColorCinch (formerly known as Cartoonize) offers a suite of photo editing tools including basic photo editing tools such as a background remove, blurring tool, and a color replacer. Even if you are not a great photographer (I am not), ColorCinch can make your photos look amazing. Under the effects menu, the photo cartoonizer is what the website is most known for. This past year for Teacher Appreciation Week, someone on my school staff cartoonized all of our staff photos and made a very nice display. I kept my cartoonized photo as a keepsake. It's super easy to cartoonize a photo. Here's a cartoonized version of my profile picture.
It would be a fun thing to do with student pictures. As far as other features, there is a Social Media menu and a Converters menu, as well as a menu titled "Creative". Each menu includes a variety of options that are fun to try. Spark your creativity and give ColorCinch a try!
Fotor
Fotor is another creative photo editing website. There is a basic edition and a Pro edition. With the free edition, you have access to quite a few effects tools. Some of my favorites to experiment with were the Beauty options, where you could whiten teeth and erase wrinkles. Woo hoo! There was also a handy tool to use for blurring part of the photo. With the Pro edition, there are more templates and tools available for more editing fun. The basic free version is so robust it will probably have the tools to meet your photo editing needs unless you are a professional photographer. If you are looking for a fun way to introduce photo editing to students, Fotor is a great way to do it. There is no need to sign in to edit and download a photo, so it would be super simple to use in a classroom setting, even with multiple classes. I encourage you to give Fotor a try!

Video Technology Tools for Teachers
There are so many fun technology tools examples of video creation tools. It's great to have a lot to choose from, but which technology integration tools for teachers are the best for your needs? It depends upon whether you are making digital stories, presentations, screencasts, or just reading a book aloud. Here are some great ones.
Animoto
Students may create engaging digital stories in video format with the video digital storytelling tool Animoto. The website offers a Google sign-in option, so there is no need for students to create an account. I've created many videos with Animoto, and I'm always amazed at the variety of templates available in the free version. Simply drag and drop the elements into place, add a bit of text, and choose some music, if you wish. It's one of my favorite tools to quickly create book promo videos.
Flip
Flip, formerly known as Flipgrid, is a fun way to get discussions going. Students can create brief video responses, then post and share them to a class grid for other students to view. Some teachers have even used Flipgrid to assess students' oral reading by integrating it into Google Slides using Pear Deck. You can learn more about how to use Flip here.
Google Meet
Surprised to see Google Meet on this list? How could it be a free digital storytelling tool? Quite simply, Google Meet is the best way I have found to share stories I want to read aloud to students. After signing in with their Google account, students could use this free program to record themselves reading a story they have written. Presto! A digital story is born. All students have to do is start their own meeting (New Meeting), start an instant meeting, then record the meeting. It's easy, and when the recording ends, the video is automatically placed in the student's Google drive. A shareable link may be generated for sharing with others.
Loom
I was super excited when I learned that the Pro version of Loom was going to be available to students and teachers for free. Loom is a screencast video website (also an app) that allows recording of whatever is on your computer or phone screen. Using their Google login to sign up and sign in, students could create a digital story in Google docs, then read their story and share the video with others. Loom offers editing options, and creators can choose whether or not to allow the computer or phone camera to record their face along with the screen. Users may also choose to display the screen only, or the camera only. For a more detailed look at the features of Loom, read this.
Powtoon
Powtoon is not free, but it offers a dynamic way to share animated content. Users can upload images, then choose backgrounds, music and effects to create engaging presentations. Educators can get a free account. For more information, check out the Powtoon site.
Screencastify
Screencastify is an easy-to-use, free Google Chrome extension that allows users to record their screens. Create screencasts, then use the editing tools to design presentations and tutorials. Similar to Loom in many ways, it's a great option for screencasting beginners.
Screencastomatic
Similar to Loom and Screencastify, Screencastomatic offers a free and paid version. The free version has many of the same features as other free screen capturing websites. When we were learning from a distance and had to make tutorial videos that were accessible to Spanish-speaking students, we turned to the paid version of screencastify. It automatically created a transcript of a screencast. We had to check for accuracy, but it saved a lot of time. It would have taken a huge amount of time to create the captions from scratch. Once we had the captions in English, we copied and pasted into Google Translate, created a Spanish version, then added the Spanish captions back into Screencastify. It was well worth the money. If that is a feature you need, I would highly recommend you take a look at this program.
WeVideo
Students can easily create digital stories with WeVideo. Using this free digital storytelling tool, students create a storyboard using text and images. When they are ready, they can use music from the free music library, change the length of time for each slide, then publish their creation as a video. A shareable link is generated. To learn more about WeVideo and its capabilities, read this.

Quiz Technology Tools for Teachers
There are many simple, user-friendly ways to design online quizzes. Free options abound! Here are some of my favorites.
Google Forms
Google forms is a versatile, free component in the Google suite of tools. It's an easy way to survey to gain insights, or you can easily use a form as a quiz. It will even grade itself. One of my favorite features of Google forms is the ability to convert the results into a Google sheet so you can have all of the responses easily visible in one place. Google forms are also easy to embed in a web page or email message. Link sharing is a breeze. I introduce my students to the power of Google form creation, then they share their survey links with each other in their Google media classroom. The students are always amazed at the way Google forms can gather and display data so quickly. If you haven't yet tried Google forms with your students, I encourage you to get started with this simple, powerful technology tool.
Google Slides with Pear Deck
Pear Deck is a free add-on to Google slides, and there are many ways it can be used. Teachers can assess students responses to questions instantly in real time or later on, if the students are using Pear Deck independently. Students and teachers appreciate the interactive features. To learn more about Pear Deck, read this.
Kahoot
Kahoot is a fun and simple way to create online quizzes for any subject. Teachers can create a Kahoot quiz for free using customized questions or use the questions located in the Kahoot question bank. Students answer questions in a game-like format, timed or untimed. Teachers can host live quizzes in person or virtually. There is also the ability to link a Kahoot quiz for students to take later on their own time. The ELD specialist at my school uses Kahoot frequently with her English language learners to reinforce vocabulary skills. Have fun designing quizzes with this interactive tool.
Quizlet
Quizlet is a free program that allows users to create free, interactive flashcards. Students can easily review the flashcards on their own time or as part of a classroom activity. It's easy to use, free to create, and engaging for students. Use it for any subject, Quizlet would be a great addition to any digital toolbox.
Flippity
If you need to create a matching game quiz, check out the free tool on Flippity.net. In fact, this fun and free website offers teachers the ability to create quizzes and games in multiple formats. I love this site! Here's an example matching game I created for my Oregon Battle of the Books students, matching authors and titles. All I had to do was enter a list of titles, then a list of authors in a predesigned spreadsheet. The instructions were easy to follow, and I had my matching quiz ready in minutes. Warning: Give yourself a lot of time to explore this website and all it has to offer. It's so much fun!
Ebook Technology Tools for Teachers
When students were learning virtually, many ebook providers offered their services free of charge for home access for students and teachers. Now some of them have scaled the free offers back. Which are still free, and which are the easiest to access? Here is a summary of some of the most widely used at the elementary level.
Epic Ebooks
I've been using Epic for about 7 years, and it really does offer a wide variety of easily-accessible titles. There are read-along books for younger readers and chapter books for older elementary readers. A selection of thousands of fiction and non-fiction books are listed, and all of them are free during school hours. One drawback is that the ebooks are no longer available for access after 3 PM Pacific Time. That's a bummer for me, because my last class of the day goes from 3:00-3:30. For ease of access, Epic offers teachers the option of setting up a roster with a class code. It's still a bit cumbersome for younger students, but all of my kindergarten and first grade students were able to use the 6-digit code after a bit of practice. I did have to find another ebook source for my 3:00 class, though. That's when I turned to this next option. If you would like to learn more about ow to get your classroom set up with Epic, here is what you need.
Reading A-Z
Reading A-Z is not a free program, but a couple of schools in my district deemed it worthwhile enough to purchase subscriptions for primary grade teachers in their buildings. The books included with one of the components, Raz Kids, are leveled and printable. Kids can read online, take assessments, and teachers can see their progress. It is used as a component in some primary grade reading programs as part of the curriculum. When I used it as a first grade teacher, I found it to be engaging and useful. If you are looking for a way to boost reading achievement, and you have some money to spend, it might be just the thing you need.
Reading IQ Ebooks
Reading IQ is another website that offers a free library of ebooks to elementary students. The styling is similar to Epic, and there are thousands of titles to choose from. There are two main differences between the two ebook programs. First, Reading IQ is free for students to access at home. That's a good thing. However, not very many students do access it at home because there is no easy access code to get in. In order for my students to log in, they have to enter my school email address, which is difficult to remember. It's even tricky to copy and paste. One workaround is to send the information home on a bookmark, but it is still cumbersome. If you are interested in learning more about setting up a Reading IQ account, here is what you need.
Tumblebooks
Tumblebooks is one of the ebook programs I wish I could afford every year. The library is robust, with selections for primary, middle, and upper elementary students. There are engaging book videos for the youngest pre-readers, and chapter books for older students. There are not very many non-fiction titles, so I don't use the Tumblebook Library for research as I do with Epic. However, the program is super easy for students to get into. Once your school is connected, the program will automatically let students in when they are at school. There is a username and password that students can use when accessing the program at home. This past year, I did have some request for ebook home access. Everyone got use to the free easy access that was offered when students were learning virtually. If I can find money in my library budget (maybe from hosting a book fair) I would like to add it back in as an option for students. Some of the larger districts in my area purchase it district-wide. You get a better deal that way. The more schools, the lower the price per school. It's definitely worth checking out, especially for younger students and struggling readers.
Vooks
Vooks is a video book (Get it, combine the words video and books, then you get Vooks!) streaming service. It's free for teachers to use in the classroom on one device. Most teachers I know who use this service access books for a read-aloud time. You can add additional profiles to the teacher account, but their login would be the same as the teacher's and would get them into the teacher's account. Right now, for the free account, it is limited to 20 minutes a day, and most of the titles are well within that limit in length. There is a library where teachers can save their favorite books. It's free, and if you work with younger students, it would be a great way to relax at the end of a school day.

Math Technology Tools for Teachers
Remember those sheets of timed math facts? People have mixed opinions about them for sure. Whatever your thoughts about the sheets, students still need to learn math facts somehow. The following technology tools for elementary math teachers are engaging ways to get kids to practice their math skills. An additional feature of many math technology tools is the ability to keep track of student progress. Teachers can see at a glance which skills need improvement. Bonus: Most kids think these programs are fun. Let's compare some of the features.
IXL
IXL is a K-12 learning program that encompasses math, language arts, science, social studies, and Spanish. I have this technology tool classified under math because that is its strength. The program includes a large number of practice drills for math skills which are divided by grade level. As with many learning programs, IXL was free when it launched years ago, but now only offers a free 30-day trial. After that, there is a monthly subscription fee. The cost varies depending upon the number of subjects a subscriber chooses to purchase. It's less expensive to pay by the year. Teachers can assign skills to students, then chart progress. There is an app that allows users to access as a guest, but to get all of the features, a student must log in with a username and password. Access to printable certificates is available, and students may use the program at home, as long as they remember their username and password. If your students need to beef up math skills in an engaging way, this program might be just what you need. My district does have a subscription that is connected to the Clever login page for every student.
Prodigy
Prodigy is a game-based program that does offer a free basic version. My students frequently ask me if they can play Prodigy when they finish their assignment activities in media class. I usually tell them to save it for their time in the classroom, because it really is more of a math program. There is a Prodigy English module that is free to use as well. As students work through the standards-aligned curriculum, teachers can view the progress made. If parents sign up for a free parent account, then students may use Prodigy at home as well. This program is so popular that I'm kind of surprised it is still free. Take advantage of the free availability while you can and find out why my students like using it so much.
Rocket Math
RocketMath has one main skill emphasis: Learning math facts. The program includes a worksheet component and an online game component. There is a free 60-day trial for the online game format, and when the trial runs out, a license pack must be purchased to continue using the program. The cost of the license is determined by the number of students who will use the program. Part of the attraction of this technology tool is that it is accessible on any device. There is an app, but before using it, students need to sign in with a username, password, and account number. Once signed in, students can use their Clever log in to access the program.

Digital Storytelling Technology Tools for Teachers
Get kids writing and publishing their own stories with these digital storytelling tools. Encourage creativity and boost confidence by getting students to share their stories online. Here are some fun tools to help you do that.
My Storybook
Looking for a digital storytelling tool to use with your youngest students? I was so happy to find MyStorybook. Ever since the Carnegie Library of Pittsburgh had to discontinue its free StoryMaker program, I have been searching for a replacement. I've found it! On this digital storytelling site, students can create their own digital book by adding scenes, text, drawings, and objects. In order to save a story, students need to log in. Since my students do not have their own email addresses associated with the school, I just have them use my school email. The books are stored in a place called My Books and may be shared digitally for free. Since the students would all be sharing one account, to keep things simple, I would probably just use this with my kindergarten and first-grade students. For a classroom teacher, it would be quite possible to use this with just one classroom of kids, even with a shared account.
Pic-Lits
What do you get when you put pictures and literature together? You get Pic-Lits! It is free, and it does offer a Google sign-in, so no need to create a username and password. There is, however, a requirement to link a social account, which very young students are probably (one would hope) not going to have. For this reason, a teacher might wish to use this website together with students in a group storytelling activity. It does offer students a dynamic way to tell stories using pictures and word banks. If you want to learn more about how it works, there are some tutorial videos available on the site.
Story Bird
Another free digital storytelling option for young students is Storybird. Students are able to log in with a Google log in, so there is no need to set up an additional account if the school is a Google for Education location. The site allows students to pair their words with artwork to design colorful storybooks. Although the reading and writing of stories is free, there is a cost if students or teachers want to share or download and print the stories. StoryBird has some nice features, but again, just as with Pic-Lits, the student has to at least have a few rudimentary reading skills in order to be able to make use of the program.
Story Jumper
For the second through fifth graders at my school, I use a one of my favorite interactive classroom technology tools called StoryJumper. It's free for students to use at school with their teacher. Students need to create a log-in, but this program is amazing, so it's worth it to me.I use the initials of the schools I serve along with a number, then I only had to create 32 student accounts. I just have to caution students to only work on their book, not anyone else's in their little online library of projects. Users may add pages, along with dialogue and illustrations. A new option of recording narration is available as well. The kids have a great time creating their stories. The site makes its money by offering hardcover, paperback, ebook, and audiobook versions for sale if a parent wishes to purchase. So, that's a bit of an inconvenience. I like to set up an interactive museum, where students can go around and view each other's stories on computers.
MakeBeliefsComix
Each year I teach lessons about digital citizenship and being safe online. I have the students design super digital citizens, and the older students Students are able to add backgrounds, characters, dialogue, and more to each frame. It's a fun program to explore, and there is a special section for teachers with lesson ideas. I had fun experimenting with this program, and I hope you will too.get the option of designing a comic strip with a super digital citizen as the main character. The program I like to use is called MakeBeliefsComix. It's pretty self-explanatory, and no account creation is required.
StoryboardThat
StoryboardThat is a digital storytelling tool that offers users a way to tell a story using a storyboard, so it's similar to creating a comic strip. There is an amazing array of options for students to choose from when creating a story. Scenes, characters, items, icons, and speech bubbles are all available to use. Each menu item contains numerous options. For example, there are so many characters that they are divided into 14 different categories. To make searching easier, filters may be applied. Teachers may want to create worksheets or infographics using this fun program. There are also graphic organizers available. It's easy to spend a huge amount of time just exploring the possibilities. When you are done creating, you can download your storyboard in a variety of formats, including an animated GIF. You can embed your creation as I did here. It's not very exciting. I was just exploring some of the different graphic organizers.

Virtual Meeting Technology Tools for Teachers
Teachers will most likely end up using whichever of these video conferencing platforms your district has paid for. What if you want to use one of these as an individual for working on classroom projects?
Google Meet
Google Meet is a virtual meeting platform for video conferencing that is free to use as an individual. My school district uses the Google suite of tools and has paid for the Enterprise version, so all of the extra features, such as noise canceling, are available to me. In the free version, you are limited to 100 participants. If you are using the paid version, you are limited to meeting with 250 people max. The free version limits you to one hour of meeting time. That's more than enough spots for a typical classroom of students, but not enough time to meet for a whole school day. The main thing I use Google Meet for, other than meeting with colleagues or students, is to record read-alouds. That's why I also included it under the video recording software. As a Google user, I appreciate the way a Meet recording is automatically uploaded into my Google Drive for ease of sharing later. However, the option to record is only available with the paid version. That is definitely something worth noting. Also, breakout rooms are only available in the paid version. Closed captioning is included in the free version. Since I work at two schools, I used closed captioning whenever I had to attend two meetings at the same time. It didn't happen often, but when it did, closed captioning saved me.
Microsoft Teams
If your school district is larger, you might have access to Microsoft Teams. Along with that, you will also have access to other Microsoft apps. If your school has an Enterprise plan, the apps will include Publisher, which is a great technology tool for teachers. If you sign up for an individual free account as a teacher, you will get access to the basic Microsoft 365 apps, which include Word, Excel, PowerPoint, and OneNote. If your school district uses Google, and you wish you had access to those apps, with a free account, you can get them. As far as meeting features in Teams, this platform allows for up to 1,000 attendees. The free version limits you to one hour of meeting time. If you need to find the best free meeting program for a larger business, then Microsoft Teams does have an advantage.
Zoom
The main drawback with the free version of Zoom is that your meeting is limited to 40 minutes. You are also limited to 100 participants. Although sometimes that time limit gets waived, you can't count on it. A lot of people, myself included, have used Zoom to host virtual parties like baby showers. I had to have a backup meeting link ready to go, just in case we went over the allowed time limit. It is super easy to connect to a meeting, and easy to set up. Just send the meet link to everyone you want to invite. That's similar to the way the other video conferencing programs work. Zoom does offer breakout rooms in its free version, as well as the option to record a meeting. So what is the advantage of the paid version? The number of participants can be expanded to 1,000, and you can access a transcript of the meet recording. For a large business, the decision would probably be between Zoom and Microsoft Teams.

Brain Break Technology Tools for Teachers
Kids do better when they get little breaks, and there are a number of websites that offer just that. Give students the ability to move around for a few minutes and witness their focus improve. Brain breaks can also help reduce stress and anxiety. Are you a fan of having kids take brain breaks? Here are some website for you.
Cosmic Kids
This popular yoga and mindfulness site, Cosmic Kids, offers relaxation videos for kids. Users can choose from a library of categories, then watch online or stream to a favorite device. Since the website is ad-free, there is a monthly subscription fee. If this seems like something you could use for your class (or for yourself), there is also a 14-day free trial you could check out.
Fit 4 Schools
The Fit 4 Schools website offers educational units, videos, and games designed to get kids moving. The resources on the website are free to use, and you don't even need to sign up for an account. If I ever had to teach PE for some reason, I would turn to this website.
GoNoodle
This is perhaps the most well-known of all of the brain break websites. It's fun, easy to use, and the kids love the videos. Teachers can create a free account and earn points the more activity videos the class watches. The library of videos is vast, and the length of the videos vary. Even if you just have a couple of minutes, there are videos you can use. Have fun testing out GoNoodle.

Classroom Behavior Management Technology Tools for Teachers
There are apps and websites out there to help a teacher with classroom management by offering incentives or a user-friendly way to update parents about student progress. Other sites help teachers monitor student device use. Maybe one of these will fit your needs.
ClassDojo
In ClassDojo, a free (for teachers) behavior management program, students are given incentives to earn points. In my school district, there are really some devoted fans. One very nice feature is the ability to connect your ClassDojo classroom with other teachers. I collaborated with some other teachers and could give out points as well. The app makes it easy to add points no matter where you are with your class. If you carry your phone around with you all the time, then you have a simple way to remind your class about the points as they are walking down the hall, for example. If this seems like a good idea to you, I encourage you to check it out.
GoGuardian
My school district implemented GoGuardian this year as a way to monitor how students were using their school-issued technology devices. Teachers can sign up for a 14-day free trial, but as far as purchasing, it's probably more feasible to have it done at the district level. If a student is using a device offsite for distance learning, as long as the student is logged in to their school district account, they can be monitored. In my district, it has been very effective in cutting down on inappropriate use of devices.
Leechblock
Leechblock is a free Chrome extension that is useful in blocking time-wasting websites. We recommended it to parents during distance learning when they had concerns about students wasting too much time on YouTube. It is super simple to use. Just select the site you want to block and enter it into the Leechblock settings. It may be a useful tool for you if you have students who get onto unauthorized websites when they are supposed to be completing online assignments.

Learning Management System Technology Tools for Teachers
Learning management system technology tools (LMS) have been around for quite some time. A learning management system is basically a program that allows teachers to design, deliver, educational activities. An LMS also allows instructors to track and assess learning in an online format. Now, there are so many to choose from, it can be overwhelming. Here are just a few.
Google Classroom
One of the most widely known free LMS is Google Classroom. My school district uses Google Classroom. Since Google Classroom can only be used in a school setting, some people disagree about it being called an LMS. It is part of the Google Suite of educational technology tools, like Google Docs and Google Forms. For that reason, it is widely used. However, not all schools use the Google Suite. What are some free options if you school district is not a Google customer or if you are not even part of a school district? Here are some more options.
Eduflow
Eduflow is a great online teaching tool for designing online courses. It is a free learning management system, free for 1 instructor and up to 50 students. Course content is listed on the left, so students may get an idea of what is coming up. Teachers can easily keep track of the progress participants have made. The instructor can upload videos, display content, and allow students to submit work. Whatever course component which is currently being worked on appears in the large work space area. It's simple for teachers to add participants. Teachers may send participants a link to access the course. There is also the option to invite participants directly via email. Ideally, this online teaching tool, which offers a Google sign-in option, would be best suited for middle school students and older. It's easily adapted to a wide variety of topics. If you are hoping to develop an online course, this free online learning platform may be a good fit for you.
Moodle
I used Moodle way back when I was a going through an online graduate program. One of our big projects was to design a course in Moodle. I'm not going to inform you how many years ago that was, but moodle is still going strong and is used by multitudes of schools and companies to deliver online instruction. Although the software is free to download, there is a need to find a server to host the program online for you. There are many free features for course creation options built in, like quizzes and glossaries. The downside is that there are also premium plugins for customization that are not free. If you are someone who is knowledgeable about technology, Moodle might be an inexpensive way to go.

Presentation Technology Tools for Teachers
These days, there are so many free presentation tools available to teachers. Many like to make videos and some prefer slideshows. Some teachers like to embed videos within slideshows, which is fun. We've already covered video presentation tech tools for teachers. Are there other good presentation options (other than Powerpoint and Google Slides) that are not classified as video technology tools? Yes, and here are some fun ones.
Adobe Express for Education
If your school district has a Google Workspace for Education account, you can access Adobe Express for free. Your students can access it as well. With this free suite of tools, you can access Adobe's vast library of photos and other design assets to create presentations as well as publications. If you are looking for a way to make your presentations stand out, Adobe Express for Education is definitely worth checking out.
Canva
Canva (already noted in the Graphic Design section of this post) also has many free presentation templates that are easy to use. You just design your slides using Canva's elements or upload your own media. When you are ready to present, you can select Publish, then Present. It even has a Presenter view, where you can see your notes as well as view the upcoming slides. Spice up your digital presentation game with this free option.
Prezi
Prezi is a presentation tool that does have a free version , but it's very limited. Users can create 5 presentations and have access to Prezi templates. You can also import objects and insert animation. That's about it. It costs $3 a month for the EduPlus version. There is a 14-day free trial if you have tried other programs and are still looking for the best fit. With the EduPlus subscription, Prezi Present offers unlimited access to Prezi's visual assets, plus there is a PowerPoint converter available. If you have been trying to break away from PowerPoint and need to convert some presentations, that might be useful and worth a look.
Visme
I like the way Visme is always coming out with new features, so I enjoy noodling around on their site. Even though I only have a free account, I was once upgraded for review purposes, and took the premium version for a test drive. With the free account, there is still a lot you can do with presentation options. In fact, when you click on the Create New button, Presentation is the top option in the menu. With the free version, your choice of templates is limited, but there are enough available for free to keep things interesting. There is also a free PowerPoint converter tool available. If you like being the first in your school to try a technology tool, you might have a good time exploring the Visme site.
Going to Try Some of These Technology Tools?
I hope you have found something to try in this post about instructional technology tools for teachers and students. Do you have a favorite technology tool you use in your classroom that you would like to recommend? I'd enjoy learning about them. I'm always on the lookout for new technology for the classroom!
Get a Flippable Ebook Version of this Compendium
This post turned out to be quite lengthy. Instead of scrolling down, down, down to find what you need, get a flippable ebook version of all of these technology tools. Save time and turn to just the page you need.
Here's what you will get:
A link to an interactive flipbook version of this list of technology tools divided into sections (best viewed on a computer)
An option to download a pdf version if you wish
Get a flippable ebook resource!
Have a wonderful week, and have fun experimenting with technology tools for educators!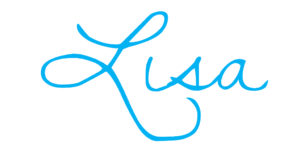 Lisa Mitchell is a school librarian who likes to use her job as an excuse to stay up far too late reading books and noodling around with tech tools. To learn more about what this website has to offer, click on over to the Tech Tips page.