Learn some free or inexpensive quick ways to improve site speed to get more traffic to your website with these easy tips. If you are a blogger, you most likely have heard this statistic: If your site takes longer than three seconds to load, you will lose most of your traffic. According to a site speed study done by Google, this is true. Need to improve your website speed? What is a good site speed? According to the Google report, your site should load in three seconds or less. Less is better. What should you do if your site speed is slow? If you are after website speed optimization, you have come to the right place. What if you have little or no money to spend on speeding up your website? Good news! This post is especially for bloggers on a budget who need to know how to improve site speed for free. It can be done! Prepare yourself for an increase in blog traffic after implementing these easy, actionable tips. You can improve your core web vitals right away!
***Disclaimer: This post contains affiliate links, which means I may earn a commission from qualifying purchases at no additional cost to you.***
Before You Take Steps to Improve Site Speed, Get a Site Speed Audit
Before doing anything to improve site speed, you need to pinpoint your site speed challenges. There are some great free resources out there that can test your site speed for you to help your core web vitals improve. One of the most well-known free site speed test tools is one you will find at Pingdom.com. Just enter your site's URL and Pingdom will analyze your site speed for you. Another option is GTMetrix. Google Page Speed Insights is useful as well. Once your site speed test is done, here are some steps you can take to dramatically reduce the time it takes your site to load.
Easy Tip Number 1: Conserve Image File Size to Improve Site Speed and Core Web Vitals
If you find out that your site speed needs to be improved, how do you improve your website's performance? Many sites can reduce their load time by resizing and conserving image file size before uploading to their web host platform. If you are on WordPress, you can manually reduce the file size after you upload, but sometimes that is time-consuming. If you can, start with a smaller file size to begin with.
The instructor of a highly-respected Pinterest course I once took recommended always using PNG images for pins on Pinterest. On the other hand, the instructors of a very useful design class called Pins Made Happy recommended always saving images as JPG. Why the contradiction, and which one is correct? For the purpose of increasing website speed, I now use PNG images only for pins I design and post directly into Pinterest. I always use JPG images for my website, because they can be reduced to a smaller file size and still retain image quality. Here's more about conserving image file size in WordPress.
Easy Tip Number 2: Optimize Photos With a Plugin
Even if you conserve file size, an image-rich site may still load slowly. Since the visual appeal of a website is so important, how can you post eye-pleasing images on your website and still increase your website speed? One easy answer is to use an image optimizer plugin. If you have fewer than 5K page views on your blog per month, the best free image optimizer I have found is called Optimole. All you do is install it, and it immediately goes to work right away optimizing the images you have stored in your media library.
Optimole worked well for me, but I didn't get to use it for very long. About a month after I installed it, my traffic exceeded 5K page views. I credit that traffic increase in part to my improved website performance. I was sad to discontinue Optimole, but I soon discovered Shortpixel, which is free to try. Since I had so many images on my website, I did end up purchasing a reasonably-priced plan, and it has been well worth the money. My traffic continues to increase.
Easy Tip Number 3: Minify CSS and Javascript
In order to optimize site speed even further, you can minify CSS (Cascading Style Sheets) and Javascript when your site is loading. There are a few different free plugins you can use for this. I used Fast Velocity Minify. Other free options include Autoptinmize or Merge+Minify+Refresh. All offer comparable features. When I added the Fast Velocity Minify plugin, then ran another site speed test, the results my website load time had already decreased.
Easy Tip Number 4: Fastest Cache Plugin
Another free way to improve site speed is to get a plugin to store your website's frequently-used images. There are a variety of plugins that do this. I chose WP Fastest Cache. Rather than loading frequently-used images every time, this plugin keeps a cache of those images for quick retrieval when needed. I noticed my website speed improved right away after installing this useful plugin.
Want to do something to make your website even speedier? Get the WP Rocket plugin. It's not free, but it's worth every penny. If you like to embed videos in your posts or pages, WP Rocket has an awesome lazy load feature for videos. That means that the video won't load unless someone clicks on the image to play. This is a great way to avoid slowing down your site with embedded videos while keeping visitors on your site longer.

Easy Tip Number 5: Remove Unnecessary Items to Improve Site Speed
There are some bells and whistles I just had to give up in an effort to improve site speed. I had an extra button at the bottom of each page leading to Flipboard. I love the idea of making it easy for people to store my post in their Flipboard magazine, but it wasn't worth the sacrifice in order to speed up the website. There are other things I might have to do away with soon. I'm constantly trying to make this website load more quickly. Google Adsense is notorious for slowing down site loading time. If you want to have ads on your site, perhaps consider holding out and applying for AdThrive or Mediavine. Plugins can also slow down site speed. Remove any that are unnecessary or that you don't use.
Removing unnecessary plugins is a must. When I installed WP Rocket, I was able to get rid of two plugins I no longer needed. My site speed score went up by ten points on Google Page Speed Insights once I had done this.
Caution: Resist Adding an AMP Plugin
One other step I took when I was wondering how to improve site speed was I added an AMP plugin in WordPress. AMP stands for Accelerated Mobile Pages. Most of my traffic comes from people using mobile devices, so at first I thought that AMP was a great thing. The AMP plugin will strip your webpage down and change it slightly, but it will load lightning fast on mobile devices. Nice, right? Well, not really.
The AMP plugin affected my social share buttons so they didn't work any longer. It also affected my opt-in forms. I don't have ads on my site, but AMP can affect those as well, causing them not to function properly. It did help my Google rankings improve at first. However, the plugin made my analytics difficult to read, because AMP creates an entirely different URL for a page modified by an AMP plugin. Also, when I was in the process of removing the AMP pages, I had to create quite a few redirect links so that people would not go to a broken link. Sound confusing? It was, and it took me a while to get rid of all of the AMP pages without ruining my website. My advice? Don't even go there. I would not advise installing the AMP plugin.
It's Not Perfect
Speeding up a website and reducing page load time has its drawbacks. Sometimes, with all of the image compressing going on, an image might not load correctly. My PNG images don't seem to load as well, so most of my images are JPG. However, even with the drawback of photos sometimes not loading correctly, the benefits of having a site that loads more quickly far outweigh the negative impact a slow-loading site would have on my blog traffic. My main goal is to provide a good user experience for my readers, so I'm constantly on the lookout for ways to improve the speed and functionality of my site.
Other Ideas for the Long Term
The ideas I've shared with you so far are free, quick, and easy to implement. If you have more time and money, there are some other ways to speed up your website. One way is to switch to a faster-loading theme. Two of the most widely-known fast-loading themes are GeneratePress and Astra. Both have free versions, but changing your website theme can be a big undertaking.
Another way to speed up your website is to change your web host. If you do a search for which is the fastest web hosting provider, you will find Siteground mentioned frequently. They claim to have a 99.7% customer happiness rate and offer a variety of plans in different price ranges.
Do You Have Favorite Strategies to Improve Site Speed?
Did my site load quickly for you today? I'm always learning new ways to improve site speed. Maybe you have a favorite speedy site strategy that wasn't included on this list. I'd really appreciate knowing about it. I welcome your suggestions and ideas.
Get Your Blog Noticed
Standing out from the crowd is tough, especially when it comes to blogging. Need to add some unique, memorable features? If you are a fan of tech tools, you might like my eBook containing information about some excellent free tools for adding interest to a blog, web page, or social media account.
Have fun speeding up your website!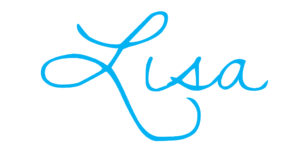 Related Posts:
Lisa Mitchell is a school librarian who likes to use her job as an excuse to stay up far too late reading books and noodling around with tech tools.
Like what you read? Please share!