These SEO Secrets are easy to learn and implement. It's just that no one told me about them when I started blogging. Might I have been overwhelmed? I don't think so. The ideas and strategies aren't difficult to learn. In the beginning blogger courses I took, articles I read and groups I joined, these details were overlooked. Maybe everyone just assumed I already knew about them? So let's recap a few important details about SEO, which stands for Search Engine Optimization. Then we'll move on to the best part. These amazing (and easy) SEO secrets will help Google to find your website. Once the basics are in place, the possibilities for growth are incredible.
***Disclaimer: This post contains affiliate links, which means I may earn a commission from qualifying purchases at no additional cost to you.***
Why is SEO Important for Getting Traffic to Your Blog or Website?
Here are some statistics. According to InternetLiveStats, Google processes over 3.5 billion searches a day. If your page is ranking in the top ten for a popular search term, that will bring you loads of website traffic. I'm a big fan of using Pinterest for getting traffic to my blog, but Pinterest has just over 2 billion searches every month, according to a recent report by HootSuite. Both Pinterest and Google are effective traffic-drivers, but from this statistic comparison alone, it's obvious that Google searches are done with much greater frequency.
Do These SEO Secrets Really Work?
Yes! These strategies have made a huge difference in my blog traffic. Here's a screenshot to illustrate the difference in visitors to my site once I started focusing on SEO:
I began implementing these SEO Secrets in March, and saw results right away. Every blog is different, so the results might not always be quite as dramatic. Of course, traffic has fluctuated up and down, but the general trend has been upwards.
Getting Set Up With Google Analytics
After building a website, you need to have a way of tracking your traffic statistics. Google Analytics is the place to go for that. I'm not going to go into great depth about how to connect your website to Google Analytics, but here are the basics about setting up analytics, straight from Google. The problem I ran into with this process is that the website style I had chosen didn't give me a place to paste code into a header or footer. Yikes! I found a solution with this free header and footer plugin for WordPress. Problem solved! This is not one of the 10 SEO Secrets, because it has more to do with blog setup. Just consider it a bonus tip.
Installing the Yoast SEO Plugin
Before you go any further with your blog, you will need to install a WordPress plugin for SEO. The one that was recommended to me the most when I started was the free SEO plugin called Yoast. There are other SEO plugins, but this one has worked well for me, and I have had no need to upgrade to a paid version. Even though I had Yoast installed from the start, it wasn't until much later that I took advantage of all of the features and formatted them correctly. This is where the SEO Secrets start because the following tips are not as obvious.
SEO Secret 1: Mark Tags and Categories as No Index
When you are formatting the SEO settings for your blog, you will need to decide what you want Google to find. By default, WordPress has four areas indexed by Google: Categories, Pages, Posts and Tags. You only want Google to index, or locate, the Pages and Posts. I did not know this, so my analytics results were very confusing. Here's how you go into the Yoast plugin to configure the settings correctly. In this quick tutorial, I also show how to submit a site map, which I explain more about in the next section.
SEO Secret 2: Submit a Site Map Easily with Yoast
When I began blogging, I recall people mentioning submitting a site map. I had no clue how to go about it. It sounded complicated, so I set it aside. I installed the free Yoast SEO plugin on my WordPress site and started writing. It wasn't until over a year and a half later I learned how easy submitting a site map really is. If you have the Yoast plugin, all you do is go into settings, and it's right there. (View tutorial above.) It's one of the best SEO techniques, and I wish I had done it a lot sooner.
SEO Secret 3: Leave Out the Date in Your URL for SEO Success
I'm not sure why, but the default WordPress URL (web address) setting includes a date. This can be bad for a few reasons. One, your post will seem outdated if the date is not very current. More importantly, Google favors shorter URLs. To fix this, go into Settings in the left menu in WordPress, select Permalinks, then choose Post Name.
Caution: If you have been blogging for a while and have written a substantial number of posts, you may need to have someone help you redirect your readers to the new web address. Doing this will change all of your previous web addresses on your posts. If you have only a few posts, you can install a free Redirect plugin, enter your old URL and your new URL for each post, then the redirect will send them to the correct page. I didn't realize this important information until I had been blogging for about 6 months. I tried to catch every old URL, but I missed a few and had problems for months afterward. If you are worried you might have missed some post or page URLs, you can install the Broken Link Checker plugin, at least temporarily. The sooner you make this change, the better.
SEO Secret 4: Carefully Craft a Meta Description
In WordPress, an area is designated for a meta description. Most of the time, Google posts this description in search results, so you want to make it catchy. There is a limit to 160 characters, so you need to choose your words carefully in order to have the maximum impact. Include keywords and a call to action to get some clicks.
SEO Secret 5:Submit Newly Published Links to Google Search Console for Faster Indexing
Google Search Console is your friend. It's a winning SEO strategy to use the Google Search Console because it's free and data-driven. To enable Search Console data sharing with Google Analytics, take these steps. If you want to get your latest post indexed more quickly, go to the Search Console home and enter your website URL. Once in the site, go to the left menu bar and click on URL inspection. Enter the URL of your new post. It won't be indexed yet,  so click on Request Indexing. Your post will be put in a priority queue for crawling and indexing. Pretty cool and easy, right? I now do this with every new post and every time I do a major update on an old post.
**Update: Google is currently revamping the Request Indexing feature, so it may or may not be available, but you can still get your URL inspected.
SEO Secret 6: Use a Horizontal Image for Your Featured Image
One little SEO Secret I learned recently was that a featured image should be horizontal, not vertical. I used to put my vertical Pinterest pin image in as the featured image for every post because I wanted to save time and not have to create a separate image. I learned that was a mistake for a couple of reasons. First, blog post readers should not have to scroll down very far to find text to read. The other reason to have a horizontal image is because of Google snippets or Interesting Finds. The images featured in those boxes are not vertical. Here's an easy way to make a horizontal featured image in Canva, Crello, or other graphic design program. Use a Twitter post template and put in your favorite photo from the post. It's super quick, and you don't even need to add text.
SEO Secret 7: Install Free SEO Extensions
One important component of SEO is knowing how many searches are done for a particular topic. By using the free Ubersuggest Google extension, I know immediately how many searches a topic gets per month. Another free extension I like to use is the Keyword Surfer extension,which gives you the volume of related searches. Keywords Everywhere shows related keyword search terms, and the Word Counter Plus extension quickly gives me the word count of an article once I highlight the words. That's useful for checking the number of words on a competing post. In a Google search, articles with higher word count tend to rank better. These extensions may be found on the Chrome Web Store, and they are all free.
SEO Secret 8: Speed up Your Site With an Image Optimizer and Caching
Another important SEO ranking factor is website speed. Less than three seconds of load time is best. More than that, and you may lose blog traffic. I wrote an entire blog post about easy ways to speed up your website. A lot of things can slow down a website's load time, like having too many plugins or not having images compressed. When I started using a free image compression plugin called Optimole, my blog traffic immediately improved. Optimole is free if you have fewer than 5K page views per month. It wasn't long before I exceeded that, so I moved up to Shortpixel, and purchased a reasonably-priced plan. I've been very pleased with the results. Although there's always room for improvement with my site load speed, I now have the image compression taken care of.
To make your website load even more quickly, add a plugin to cache important elements on pages and posts. If you embed videos, a plugin with a lazy load function will ensure that the video doesn't load until the viewer clicks on it. One great plugin for this is WP Rocket. After adding this to my website, my traffic got a boost as well as my revenue because my click-through rate improved.
SEO Secret 9: Remember to Update Posts Frequently
After I started working on improving SEO, I realized that a number of my older posts could use some updates. Google favors updated posts with current information. I checked to see which of my older posts might have a better chance of ranking due to lower competition. Which posts were about things people searched for? I found a good candidate, checked to see how long my post needed to be to have a good chance at ranking, then I added more content. I also update posts that have seasonal appeal, like this one about a warm, fruity holiday drink called wassail:
SEO Secret 10: Get Tips from Experts
One of my favorite SEO experts is Neil Patel. He's the creator of Ubersuggest and has excellent instructional, free videos. I'd also wholeheartedly recommend Debbie Gartner's Easy On Page SEO (for beginners). This course is packed with actionable tips and strategies and written in a very relatable way. Useful checklists are included, and the price is very reasonable. It's a great value compared to some other SEO courses out there.
SEO Secret 11: Add Schema Markup
Schema markup will let Google and other search engines know what your post is about. You can watch this video to see how to easily add it to a WordPress blog post. It takes less than 5 minutes!
Get Your Blog Noticed
Standing out from the crowd is tough, especially when it comes to blogging. Need to add some unique, memorable features? If you are a fan of tech tools, you might like my eBook containing information about some excellent free tools for adding interest to a blog, web page, or social media account.
May all of your SEO optimization efforts meet with great success!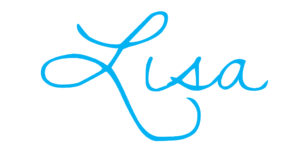 Related Posts:
Lisa Mitchell is a school librarian who likes to use her job as an excuse to stay up far too late reading books and noodling around with tech tools.
Like what you read? Please share!