Learn how to use the content you have already created to help you design, new, fresh pins for Pinterest. Give pin images simple updates to add interest and timeliness to older posts. Read on to learn how to get the most out of what you already have.
Trying to Blog More Efficiently
I've been making a huge effort lately to work smarter, not harder, as a blogger. I have a full-time job as a school librarian, which I love. I also have a dear family, plus other obligations, as most do. What have I been doing lately to streamline and still drive more traffic to my blog? Reusing blog content and updating pins on Pinterest! If you would like to read about my Pinterest growth strategy, check out this post.
***Disclaimer: This post contains affiliate links, which means I earn from qualifying purchases at no additional cost to you.***
In order to have fresh pins, I developed a plan and have tried to keep it as simple as possible. I only publish new blog posts once a week. So what do I do on the days when I don't have a new blog post to pin to my boards? Read on!
Devote a Pinterest Board Specifically to Your Own Pins
When I began to realize the blog-traffic-driving potential of Pinterest, I created a board called "Best of Fluxing Well". (Update: I now pin to specific relevant boards, not a general catch-all board). Whenever I post a new pin linked to one of my blog posts, I make sure the new pin is added to this board. Since the pins are organized in chronological order, it's easy to see which pins are older. If you haven't created a similar board for your blog post pins, this would be a good time to get one going.
Frequency of Reuse
When I am looking for a pin to update and reuse, I check my Best of Fluxing Well board. I look at pins that are more than 30 days old. For some reason, and this could change at any time, Pinterest seems to frown upon re-pins of pins that are less than 30 days old. Maybe it has something to do with the pin data that shows the number of shares and clicks in the last 30 days.
Creating New Pinterest-Worthy Images
Once I have chosen a pin to update, I do more than just re-pin it. I look back in Canva to see if I can find the previously-used pin. If I find it, I make a copy, then make adjustments to the copied image. I usually change the colors, and I might change the placement of the image. I also might change the image altogether. As mentioned before in previous posts about container planting and painting, I am artistically challenged. I have managed to pick up a few pointers as I've designed pins. I find that the pins I redesign look a bit more polished than the originals. I also have the advantage of knowing which pins were most popular. I've found that on Pinterest, people tend to be more attracted to lighter images and pastel colors. Consider the two examples below:
The bottom pin received about 10 times more shares and clicks than the top pin. It was well worth my time to redesign and update that particular pin. One additional time-saver, which I haven't tried yet, is to create multiple Pinterest images for each blog post. I know a blogger who designs three Pin-worthy images at a time for each new post. Pretty smart! I'm a slow designer, but perhaps I will be able to work that into my schedule as I improve my designing speed.
Revising the Description
Another quick update I give each redesigned pin is a revised description. I try out some different keywords and maybe add or change a hashtag or two. To do this easily and quickly, I copy the description and hashtags from the old pin, then paste it into a Google doc. I add the title of the pin so I can keep track of which pin descriptions I've revised. I update the description in Google docs, then paste into my new pin during creation. I save the hashtag revisions for when I am creating the new pin on Pinterest. That way I can use the Pinterest hashtag finder to see which hashtags are most popular.
Quickly Updating the Blog Post to Match
Once I have my revised image, my updated description, and my new hashtags, I'm almost ready to pin. If the blog post is an "evergreen" post, appropriate for any time of the year, I sometimes do one final thing. I check the date of the post in WordPress. If I updated the actual post and added the new pin image as the featured image, I might change the date to reflect the recent update. I wish I could find a way to eliminate the date from my blog posts altogether, but until then, I manually change the blog post publication date if needed.
What Time to Pin
There are conflicting reports about when the best time to pin each day occurs. I don't use a paid Pinterest scheduler, so I can't pin while I sleep. I may invest in a service at some time in the future, but for now, I just have five-minute pinning sessions about five times a day. I try to do two in the morning before work, and three in the afternoon/evening. To see the list of what I do in each pinning session, check out my plan and free checklist in a previous post.
Where to Pin
For my first pinning of a fresh pin, I place it on the most relevant board of mine as possible. Next, I pin to my Best of Fluxing Well board and any other boards of my own that fit with the pin's content. Finally, I pin the fresh pin to as many relevant group boards as I can. I'm always careful to share the posts of others if that's what the board rules require.
Pin Scheduling
Use the free Pinterest scheduler to be consistent with your pinning. Even if you only have time to create just one fresh pin a day, your Pinterest account should grow. It's a simple way to grow blog traffic.
What are Your Favorite Free Technology Tools?
How about you? Do you have favorite strategies for making updated pins for Pinterest? I welcome your suggestions and ideas. If you are a fan of using fun video tools, you might like my eBook containing information about some excellent free media tools for bloggers.
Have a wonderful week, and may all of your pinning efforts meet with great success!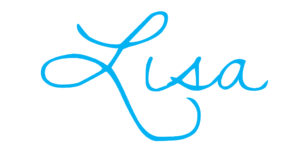 Related Posts:
Lisa Mitchell is a school librarian who likes to use her job as an excuse to stay up far too late reading books and noodling around with tech tools.
Like what you read? Please share!