One of my favorite things about blogging is the opportunity to use a fun video creation tool like Powtoon. There are many ways to engage an audience, and using creative video techniques is one of them. Bonus: Powtoon is free and easy to use. Ready to add another fun video creation tool to your technology toolkit? Let's get started!
My Powtoon Backstory
One of my favorite ways to add spice to a blog post is to embed a video. Now that I have my own YouTube channel, I've been revisiting some of my favorite video creation tools. (By the way, if you visit my YouTube channel, please keep in mind that some of the videos are experiments, as I try out new tools.) I am always on the lookout for great free media tools, and Powtoon is a unique tool that makes video creation fun by adding animation effects.
Where can I get Powtoon?
Powtoon is available on the web for free, and there is a companion app called Powtoon Connect for mobile devices. The companion app is available for both iOS and Android devices, and it enables easy uploading of media to your Powtoon digital online studio. The app also enables users to record and upload voice-overs to be used in Powtoon videos. Once content is uploaded, the videos may be created using a computer. If you're really talented with your phone, you could try creating a video using the web version on your phone as well.
How Powtoon Works
I created the video above in about an hour and embedded it in a previous blog post about favorite fall books. The animation effects are fun, uploading photos is easy, and publishing to YouTube is a snap. The music options are limited, but you are able to upload your own music if you wish. The scene choice for the free version is limited as well, but it's not too difficult to find a free scene that will fit with your production idea.  It took me awhile to noodle around and figure out all of the options, but once I learned how the storyboard worked, creation of my video went pretty quickly. There is also the option to record voice-over narration.
Blog Post Possibilities with Powtoon
This video making tool has the potential to add a lot of creative flair to your blog posts. Even if you don't have a YouTube account, you can still embed the code into a post, which is a real plus. You could insert photos of products you want to promote and make it fun for your viewers. The possibilities for this versatile tool are numerous.
Get Your Blog Noticed
Standing out from the crowd is tough, especially when it comes to blogging. Need to add some unique, memorable features? You might like my eBook containing information about some excellent free media tools for bloggers.
Have a super week, and have fun exploring the free Powtoon video creation tool.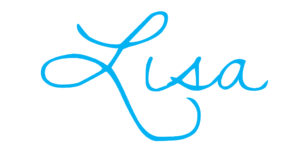 Related posts: