Learn how to use Pear Deck with Google Slides and keep your students engaged. What is Pear Deck? Pear Deck is a free add-on you can install to use with Google Slides. It's fun and easy to use. Not sure how to get started with Pear Deck? Read on for the simple, step-by-step instructions and you'll be on your way!
My Pear Deck Backstory
Have you ever been tasked with trying something new, then asked yourself, "Where has this been all my life?" That's how it was with Pear Deck. I was asked by my school district to explore it, then make some tutorial videos. It was one of the most fun teaching tasks I've ever had to complete! I'm so happy to be able to share with you some terrific options for using Pear Deck with Google Slides. If you see a project you like, please feel free to use the idea. I'm excited for you to experience Pear Deck yourself. If creating engaging activities for your students is a priority, this post is especially for you.
***Disclaimer: This post contains affiliate links, which means I earn from qualifying purchases at no additional cost to you.*** Already know what you'd like to get from Amazon? Here's a handy way to get to the website, linked to a very hot item with teachers right now, the auto-tracking selfie stick. Just click on the button below, then browse around and do your shopping.
Get the Pear Deck Add-On for Google Slides
Before using Pear Deck for the first time, you will need to open up Google Slides. Under "Add-ons" in the top menu bar, click on "Get add-ons". When you do that, you will see Pear Deck as an option. Since I'm a visual learner, here's what the process looks like in a video tutorial.
Creating a SlideShow With Pear Deck
Before going any further, I'd like to show you how to use Pear Deck with Google Slides. In this brief tutorial, I'm going to show you the different question options. I'm also going to show you how you can use the Pear Deck Template Library so you don't have to create all of your slides from scratch.
Do Students Need to Have the Add-On to View a Pear Deck Presentation?
If students are going to present with Pear Deck, they definitely need to install the add-on. In order to participate in lessons with Pear Deck, they need to have the add-on as well. The first tutorial included in this article will show students how to do that. My school district automatically added the add-on to all school district Google accounts.
Presenting a Pear Deck Lesson in Real-Time (Synchronous Learning)
For this article, I'm going to show you how to present a Pear Deck lesson in real-time when you are with your students. You might be with them virtually or in person, but you are all together working on the lesson at the same time. Here's a brief tutorial to show you how to give students access to your presentation on their own devices as you are presenting. In it you will learn how to add a Pear Deck link to a Google Classroom.
Ideas for Teacher-Led Presentations
One great thing about Pear Deck is its Template Library. In it, you can access and customize a variety of slides in different subject areas. There are also general ideas for beginning a presentation and concluding a presentation. here are some activities I thought of which might be useful and fun to try.
Guide Students in Accessing the Pear Deck Add-On for Their Future Use
Since Pear Deck is an amazing presentation tool, it would be great to teach students how to use it for their presentations as well. Using a screenshot of a Google Slides screen, students could add dots or numbers to where they need to go first, next and last to access the Pear Deck add-on. Or you could have them watch the tutorial embedded above.
Have Students Answer Multiple Choice Questions
If you insert an image or video into the slide show, you could create a separate slide to follow up with questions.
Have Students Draw an Answer on a Canvas You Give Them
This can be used with elementary map activities. Students can draw a route following map directions with different names of streets, for example.
Direct Students to Color in an Area on a Map to Demonstrate Understanding
Following along with the map theme, students could color in a section the teacher directs them to find.
Have Students Observe Primary Source Photos or Documents and Type in Their Observations in Text Form
As a school librarian, I enjoy showing my students primary source photos from past time periods. Students could observe a primary source photo, then type in answers to questions such as, "What do you notice?"
Have Students Watch a Linked Video and Type in Their Observations in Text Form
This activity is pretty self-explanatory. You could also ask specific questions after viewing the video, then have students answer in text form.
Display a Website Link and Have Students Explore, then Report Back in Text Form
Again, you could also ask specific questions after viewing the website, then have students answer in text form.
Have Students Drag a Dot or Pin to Demonstrate Understanding
If I were giving a lesson about parts of a plant, for example, I could have a graphic of a plant on display. Students could drag their dot in response to questions like "Which part of the plant carries water to the rest of the plant?"
Direct Students to Drag a Dot or Pin to Show Agreement or Disagreement
For this activity, I might wait to show student responses until everyone has had a chance to answer. That way, students would not just drag their dots to the most popular choice.
Have Students Drag a Dot or Pin to Show a Location on a Map
I like to give my students a map of the library at the beginning of the year. If I posted a map of the library, students could drag their dot in response to questions I ask, such as, "Where do you go to turn in books?" or "Where are graphic novels located?"
Display a Fiction Author's Name and Have Students Type the Call Number in Text Form
A lot of my activities are library-related, but may be adapted to any classroom lesson. This could be used for matching authors with book titles as well if a bank of author names was displayed.
Have Students Show Answers in Short Typed Text Form and Display Anonymously to the Class
This could be a speed activity, giving students the opportunity to answer as quickly as they can. Perhaps a good idea for an exit ticket.
Have Students Type Longer Text Answers to Facilitate Discussions
When more thoughtful answers are desired, encourage students to type multiple sentences explaining their thoughts.
Give Students a Virtual School Tour at the Beginning of the Year and Have Them Identify Important Locations Using a Photograph and Dragging Dots
Similar to the library map activity, students could identify various locations in a classroom by dragging their dots.
Have Students Type in a Numbers Only Response
When needing an answer to a math problem, the teacher could have the problem on display, and students could type in the required number quickly.
Have Students Drag Dots to Place on the Book Which Would Come First in Call Number Order
This can also be done with the sequencing of a story. Students could place a dot on which event happened first.
Ideas for Student Presentations
Presenting with Pear Deck opens up a whole new realm of opportunities for students. I know my students have basically mastered presenting with Google Slides by the time they reach fourth or fifth grade. Using Pear Deck with Google Slides would really spark their interest. Student creations might have to be asynchronous (not done together), so here's a tutorial for how that would be done.
Animal Research Presentation With Questions After Each Section
Each year I have my students complete animal research. I think the older students would enjoy inserting questions for their peers to answer throughout their presentation.
Geography Research Presentation with Interactive Map
Students could display a map graphic, perhaps of a particular state. Viewers could be asked to drag a marker to different landmarks in the state and identify the capital city.
Biography Research Presentation With Peer Text Response
Similar to the animal research project, each year I have students choose a famous person to learn about. Students could present their information, sprinkling questions and text response opportunities for the viewer to participate in throughout the slide show.
Orientation With Opportunity for New Student Questions
A group of students could create a presentation for new students for the next school year. Photos of the classroom could be shown and advice could be given. Viewers could type in any questions they had about the upcoming school year.
Web Portfolio Presentation with Peer Exploration and Comments
My fifth-grade students create online portfolios to display their digital projects with Google Sites. They could share the link to their portfolio website
Road Trip Plan with Map Display
Each spring I have my students plan a pretend road trip. For fourth grade it's a trip to three national parks, and for fifth grade it's a trip to three different state capitals. Students could display a map of the United States and list their destinations at the end of the presentation. Viewers would be asked to drag pins to the three different locations visited.
Math Problem Solving Activity with Peer Text Response
Students could create their own math problems and ask for a viewer number only response.
Demonstration of How To Do Something with Peers Putting Steps in Order
Viewers could place a dot on which event happened first. Viewers could also be asked a multiple-choice question about which step would be last, for example.
Tour of a Historical Site with Multiple Choice or Text Questions
Using a series of photographs, students could give a virtual tour of a historic site and sprinkle questions throughout, either in text answer format or multiple-choice format.
An Awesome Pear Deck Mashup with Flipgrid
Here's a final, terrific Pear Deck idea. Teachers in my district have used Flipgrid and Pear Deck to listen to students read aloud. What a great idea! If you aren't familiar with Flipgrid, here's a quick way to learn about it. Flipgrid is a fun way for students to make videos as they participate in class discussions. Like Pear Deck, there are a lot of creative ways to use it to engage students. Here's a tutorial showing how to use Pear Deck and Flipgrid together.
Another Pear Deck/Flipgrid Mashup Idea
Another way to have students combine Pear Deck and Flipgrid for a read-aloud is to upload screenshots of an entire book (short book for kindergarten or first-grade reading). Create a Google slide show with the photos. In the Pear Deck add-on, set the presentation to be student-paced and share the link with students in a Google classroom. Create a Flipgrid topic for students to record themselves reading. In Flipgrid, when students are getting ready to record, have them choose the screenshot option (to the right of the camera button). Have the students start recording and go back to the Pear Deck to read through the book. When the student finished, stop the recording and submit it as usual to the Flipgrid topic discussion board. It's a great way to do a reading assessment.
What is the Pear Deck Power Up?
To ensure that videos and animations play correctly in a Pear Deck presentation, something called the Pear Deck Power Up was created. To access it, go to the Chrome Web Store. Once it is installed, your animations and videos should play as intended from within your Pear Deck presentation.
Other Questions About Pear Deck
If you create presentations for work using PowerPoint, you might be wondering if Pear Deck can be used with PowerPoint as well as Google Slides. The answer is yes. If you do a search and ask that question, you will see a whole host of answers and tutorials. Using Pear Deck with Google Slides allows for a few more options, but Pear Deck does work with PowerPoint.
Going to Give One of These Pear Deck with Google Slides Projects a Try?
I hope you have found something to try on this list of Google Slides project ideas. I have a lot of fun with Google slides. It's an excellent way for students to share information with each other. Do you have any fabulous Google slides projects? I'd enjoy learning about them. I'm always on the lookout for more project ideas.
Another Fun Google Slides Idea
Looking for another fun way to use Google Slides? I've got ready-made online classroom seating charts with two different classroom background sizes. It's ideal for busy teachers, and you can customize the charts to fit your needs. They can be used over and over, and you can have them for free. You'll get a link to the Google Slide Online Classroom Seating Chart file, and you will be able to customize it by selecting File, then Make a copy. I hope it simplifies things for you.
Get my free online classroom seating charts!
Have a wonderful week, and have fun creating exciting Pear Deck activities with Google Slides!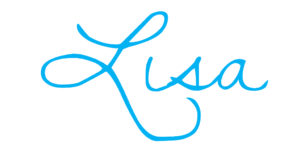 Related Posts:
Lisa Mitchell is a school librarian who likes to use her job as an excuse to stay up far too late reading books and noodling around with tech tools. To learn more about what this website has to offer, click on over to the Tech Tips page.