I was so excited when I learned Loom was making its Pro plan free for teachers and students! Little did I know I would soon be called upon to become an expert at using Loom to record screencasts (a video recording of what is on your screen). As a school library media specialist, I often give tutorials to teachers about using technology tools. Here are the best tips I know. Have you been asking yourself, "Is Loom Pro free for teachers?" The answer is definitely yes. Loom Pro is also now called Loom for Education. Learn about Loom pricing, the Loom extension, Loom login, and the Loom app. When you finish reading this post, you will know how to make a video with Loom as well. How long can I use Loom for free? If you are a teacher, as long as you like. Amazing, isn't it? What do you get with Loom Pro free? Read on to learn how to use this amazing free screencasting video tool.
Chrome Extension vs. Desktop Application
It's great to have the option of different ways to access Loom. Loom is available as a Google extension and as a desktop application. It's also available as an app. Even if you aren't a teacher or student, you can access Loom's free version. It has most of the features of the Pro version, except there is a limit of 25 videos that may be created.
Features of the Chrome Extension
Many people like using the Chrome extension version because it is easy to record what you are doing without leaving your browser window. The extension offers the same recording choices that the desktop application does. You get to choose between the camera only, the screen only, or the screen and cam. The camera only would be a good option for those wishing to record themselves reading a picture book, for example. The extension version offers the option of recording just the current open tab or the full screen. The full-screen option lets the user switch back and forth between different windows on the screen.
Features of the Desktop Application
The desktop application is very similar to the extension version. To use the desktop app, simply click on the Loom icon on the desktop. There will be a window with the same three recording options which were available in the extension. Once again, you can choose to use just the camera to record yourself, or the record screen option, or the combination option. One choice which is not available in the desktop version is the option of recording just the current tab. When you activate the desktop version, you also need to make sure to open whatever it is you want to record. This might be a little inconvenient for some. I have used the desktop version more than the extension, so I'm used to taking the extra step. How do you make a Loom video for teachers? Here's a video comparing the recording options on the extension and the desktop app.
Post-Video Editing Features
Both versions offer a countdown to begin recording, simple control buttons, and great post-video editing features. One of my favorite options is the Trim tool, which is not often found in free screen recording software. The Pro version and the free version are free of annoying watermarks. There is a feature that allows the user to upload a thumbnail image for viewers to see before playing the video. Loom also offers a variety of sharing options. The link to the presentation may be copied and shared. An embed code may also be copied. I love being able to insert videos right into the content of a web page! You can either insert code directly from Loom or you can upload a Loom video to YouTube and embed the code in a web page or post. If you want to know how to customize a video using Loom, here you go.
Comparing Loom Pro to Other Free Screencast Recording Software
For a free screencast recorder, Loom has a surprising amount of flexibility. If you are a teacher or student and can access Loom Pro, you may make an unlimited number of videos. If I had been using other free screencast recorders, my video above might have been over the time limit. Hands down, Loom is by far superior to other options out there. The ability to edit and the lack of an annoying watermark make Loom stand out.
Is There a Free Loom App?
The Loom app is available on the Apple App Store for free. It's also available on the Google Play store. Just download, then log in with your Loom account username and password to get access.
Can I Add Text in Loom?
Yes, you can add a Call to Action. What's even more exciting is that Loom now has an automatic transcript feature that can be edited. If you want to remove filler words like "Um" and "Uh", you can do this in Loom. Does Loom do Closed Captioning? Yes, you can turn on Closed captioning in Loom. It's a great feature.
Can I Upload a Video to Loom?
Yes, you can import a video you have made elsewhere into Loom, but only on the Loom Business plan. The Loom Business plan is not the same as the Loom Pro plan. You can check out the options on the Loom website.
Can You Watch a Loom Video Without an Account?
Yes, you can watch a Loom video without an account. Some videos might be embedded in content or a website. It's up to the video creator to set the permissions. Visibility can be made public to anyone who has the link to the video. No Loom account needed!
How do I Use Loom with Google Slides?
Within Google Slides, open the Loom extension to start a recording. Just make sure to choose the option of Screen+Camera along with the Full Desktop option. Then click on the Record button and go through your presentation.
Can Students Record on Loom?
It's always wise to check with your school district technology coordinator to ask about using Loom or any other online software as a student creation tool. You want to make sure the program complies with student online privacy laws. In my district, there was no problem giving Loom the go-ahead, even with elementary students.
How Might You Use Loom in Your Life?
Do you now feel inspired to try Loom? If you are looking for a way to record presentations and share what is on your screen, maybe Loom is for you.  I hope you have learned the basics of how to use Loom, and feel comfortable experimenting with it. How does Loom work for teachers? How do you record a Loom read-aloud? You simply flip the screen display in preferences so that it shows the book facing the right way. Whether you plan to use Loom to teach lessons or to share screencasts for fun, I hope you enjoy using this excellent free teaching tool. If you like this post, you may also appreciate the post I wrote about Using Zoom to Collaborate or How to Use WeVideo in the classroom. Looking for ways to spice up your students' storytelling skills? Take a look at these free digital storytelling tools.
What are Your Favorite Free Technology Tools?
How about you? Do you have favorite free technology tools you like to use? I welcome your suggestions. Thank you for taking the time to visit my site today.  Have fun experimenting with Loom!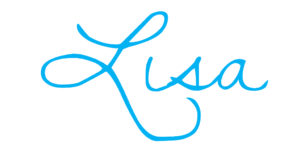 Lisa Mitchell is a school librarian who likes to use her job as an excuse to stay up far too late reading books and noodling around with tech tools. To learn more about what this website has to offer, click on over to the About page.