It's that time of year, everyone. What time is it? It's time to announce the finalists for the second annual Encouraging Blogger Award! In an effort to recognize inspirational, encouraging bloggers, I'm happy to present this year's finalists. The reach of this award continues to expand. Once again, we have five finalists who passed the award nominations on to others and wrote articles to encourage other bloggers. I'll be announcing the winner further on down the post. At the end, I give readers an opportunity to nominate an inspirational, encouraging blogger in a short nomination form. I'm always looking for more inspirational, encouraging blogs to read.
Why Give an Award to Bloggers?
Blogging can be tough, especially if you are juggling it along with a full-time job and/or parenting. Just one encouraging word can make all the difference in someone's day. There are many ways to encourage bloggers. If you have a blogger in your life, consider commenting on a blog post or two. Purchase through a blogger's affiliate links when it fits into your needs. Offer a kind word of praise about an article. This award is my small way of cheering on the efforts of others. If you are in need of encouragement and inspiration, let words of these inspiring bloggers give you a lift.
***Disclaimer: This post contains affiliate links, which means as an Amazon Associate I earn from qualifying purchases at no additional cost to you.*** Already know what you'd like to get from Amazon? Here's a handy way to get to the website, linked to one of my favorite specialty garden books. Just click on the link, then browse around and do your shopping.
What is the Encouraging Blogger Award?
The Encouraging Blogger Award was created to recognize any blogger who encourages others with his or her posts. Inspirational bloggers encourage others in some way. Bloggers may encourage others to travel, try new things, have a positive mindset, or overcome adversity, for example. An encouraging blog may encourage other bloggers or give business tips. Many blogs are encouraging and we don't even realize it. Bloggers nominate fellow bloggers for this award, and nominees write a post answering a few questions. After that, the nominee nominates other bloggers.
How are Finalists Chosen?
Finalists are chosen from those who chose to write a post nominating others for the Encouraging Blogger Award. By offering up nominations, these finalists have made an effort to be inspirational and encouraging to others. Encouraging and inspiring others takes effort, so I'd like to give something back to the hard-working bloggers who gift others a lift. Each of these finalists submitted a form with the link to the post they wrote nominating others. In their post, the inspirational, encouraging blogger answered a few questions. Let's find out what they each had to tell us.
Finalist 1: Ana Gonzalo
In her blog, Goat Dog Simple, Ana writes about "financial independence & simple living".
Ana chose to encourage ten nominees by recognizing them in a blog post. She also offered some words of inspiration and encouragement for fellow members of the blogosphere by writing these words: "Get started. The practice over time will help you develop your writing style. You'll be amazed at how much there is to learn and how quickly you will master it. Find support in blogging communities." Ana is certainly doing her part to be supportive by passing along the Encouraging Blogger Award nomination to ten other bloggers, and I appreciate her efforts.
Finalist 2: Natalie Young
Pastor Natalie is the creator of the Let's Take a Moment blog, where she would like to "bring more awareness to our everyday real life moments we experience."
Pastor Natalie paid the Encouraging Blogger Award nomination to ten other bloggers to give them some inspiration. In writing her words of advice to new or aspiring bloggers, Pastor Kayla urges them to "make sure they understand why they are blogging and how much work will be necessary to be successful. Decide if this is just a hobby or something more. It will take a lot of dedication and time to grow, so make sure they do not compare themselves to someone else's growth. Learn from others and connect with the writing community on social media." Great advice! For more appreciation for savoring life's moments, see what Pastor Kayla's posts have to offer.
Finalist 3: Kayla Ihrig
Kayla is the founder of the blog Writing from Nowhere. Her goal is to "become the #1 remote work resource for digital nomads".
Kayla nominated one other blogger for the Encouraging Blogger Award, passing along encouragement and giving someone else a lift. Here are Kayla's words of inspiration for new bloggers. "It's worth all of the unknowns, all of the headaches, all of the learning, all of the ups, all of the downs; it's worth it. That's actually one of my business mantras that helped me through some of the darkest, most doubtful nights." If you would like to read more about Kayla's story, head on over to her blog for a positivity-filled read.
Finalist 4: Daphne Reznik
Daphne's blog is called Free at 50, where she hopes to "Inspire professional freedom and share resources to make it happen".
Daphne nominated ten other bloggers for the Encouraging Blogger Award and recognized them in a blog post. Here are Daphne's uplifting words of encouragement for new bloggers or those thinking of starting a blog. "For those of you that want to write: go for it. If you've ever considered a blog to marry one of your passions, or your expertise, with writing. Do it. If you want to do something else- go for it! Escaping the 9-5 is within your means and your reach." Daphne also offers some practical ideas about tools to get started on a blogging journey. Thank you, Daphne, for sharing your inspirational story and lifting others up.
Finalist 5: Deborah Young
Deborah is the founder of the blog Headphones Thoughts, which is an uplifting lifestyle and beauty blog.
In her post nominating four other bloggers, Deborah shares her best tips for bloggers who are starting out. "Connect with other bloggers," she wrote. "You will learn from them and they will help you so much." Very true! Deborah went on to add her best time-saving blogging tip, which is, "Create a blog schedule. This will help you with managing your time and keeping your blog constantly updated." I totally agree. Even if your blog schedule is a simple Google sheet, having a plan makes all the difference. For more words of inspiration, hop on over to Headphones Thoughts to read additional tips and ideas.
Here's the Winner!
After much thought and perusal of the different posts written to inspire and encourage others, I chose a winner. I enjoyed reading every single post, as well as the entry form each submitted. These dedicated bloggers all deserve praise for their perseverance and efforts to make the world a brighter place. The decision was not easy, but I needed to make a choice. Therefore, it gives me great pleasure to announce that Daphne Reznik of Free at 50 is the Encouraging Blogger Award winner for 2021! Along with her $100 gift certificate, Daphne has now earned the Encouraging Blogger Award Winner official badge and may display it on her blog, if she wishes. Congratulations, Daphne!
Inspiring and Encouraging Take-Aways
I appreciate immensely the bloggers who took the time to write encouraging blog posts nominating others. I also value the words of advice given, and I hope you have found some inspiration and encouragement in today's post.
Update: 2023
When I migrated the content to this new site, Book and Tech Tips, I wanted to make sure that the backlinks would remain. So, to all of you bloggers out there, keep up the great work!
Do You Have Any Favorite Encouraging Bloggers?
I hope you have gotten some good ideas about blogs to visit from the Encouraging Blogger Award 2021. Do you have some favorite encouraging blogs you would like to share? I'm always looking for blog recommendations to add to my reading list.
Get Your Blog Noticed
Standing out from the crowd is tough, especially when it comes to blogging. Need to add some unique, memorable features? If you are a fan of tech tools, you might like my eBook containing information about some excellent free tools for adding interest to a blog, web page, or social media account.
Have a wonderful week, and may the bloggers I've nominated encourage you as well!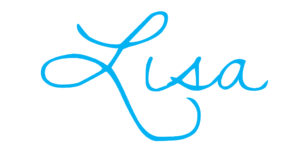 Related Posts:
Lisa Mitchell is a school librarian who likes to use her job as an excuse to stay up far too late reading books and noodling around with tech tools.
Like what you read? Please share!