When I scroll through Pinterest, my attention is often snagged by posts with infographics. Infographics are useful if you have statistics to report in a blog post, or if you want to present a list in an eye-catching format. As an educator as well as a blogger, I'm always looking for colorful ways to present information. I am a big fan of Canva, and I've tried infographic design there. It took me forever. When I used Easelly, I was able to display my information much more quickly and easily (Get it, Easelly?). Easelly is a free web program that enables you to create colorful infographics and embed them into a blog post.
Embedding is an Awesome Feature
I really appreciate the option to embed the infographic into a blog post, rather than just the option to import a jpg image. If you wish, the option to download as a jpg image or pdf file is also available. Sometimes, though, as in the image above, which is a jpg screenshot, the image is not very crisp. Although the image embed code default is a large-sized image, the width and height can be reduced in Easelly itself before copying, or the code may be changed after embedding in the blog post. The image below is embedded in the code for this post, and in my opinion, is sharper than a jpg image would be.
WordPress makes it simple to embed code into a post. When you are composing your post, just switch from the Visual editor tab to the Text editor tab. Insert the embed code at that point in the post.
Flexibility and Variety
Easelly has other blogger-friendly features. You may get a link to share, if you prefer to just link to the graphic. When using Easelly, you may upload your own images, as I did here, uploading pictures of book covers. The templates available in the free version vary widely and are bursting with color.
Additional Features
Some additional features of the free version include different button objects, backgrounds and a number of charts. I was very impressed by the versatility this free option offers for blog posts, Pinterest graphics, and for presentations. It was fun and easy to use right from the start.
One Wish
As a blogger on the go, I wish the folks at Easelly would develop an app. I would probably do most of my infographic designing on my laptop, but it's always simpler for me to upload graphics to WordPress using my phone. I hope an app might be developed soon.
Another Tool in Your Blogging Toolkit
As a blogger and teacher, the more tools I have in my blogging or education toolkit, the better. How do you envision Easelly being useful to you? Do you think you will have time to add another tool to your blogging toolkit? I'd enjoy learning your thoughts.
Looking to Make Your Blog Get Noticed?
Standing out from the crowd is tough, especially when it comes to blogging. Need to add some unique, memorable features? You might like my eBook containing information about some excellent free media tools for bloggers.
Have a wonderful week, and may all of your image compression efforts meet with great success!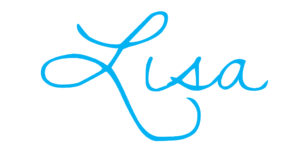 Related Posts:
Lisa Mitchell is a school librarian who likes to use her job as an excuse to stay up far too late reading books and noodling around with tech tools.