Learn how to use Pinterest effectively by following some simple, updated Pinterest guidelines. See steady, consistent growth as your pins get noticed. Ready to see increased traffic to your blog? Let's get started!
My Pinterest Backstory
Have you been wondering how to increase your monthly Pinterest viewers without spending any money on a Pinterest scheduling service? I'd like to share something that worked well for me. I've been engaging in this strategy for about three months now, and my Pinterest viewership continues to grow. Now, some people scoff at the monthly viewers number, claiming it is just a vanity number for looks. However, despite the doubters, the monthly viewers are significant for one important reason. Each person who views a Pinterest pin is a potential visitor to your webpage.
For those of you who are familiar with my blog, you know that I am frugal and don't spend a lot of money to keep my blog going. That's why I'm so excited to share this method with you. I really did increase my Pinterest monthly viewers by a huge amount without spending a penny on a scheduler. If this sounds good to you, friends, keep reading!
***Disclaimer: This post contains affiliate links, which means I earn some compensation from qualifying purchases at no additional cost to you.***
Group Boards Are No Longer Helpful
In the past, people used group boards to boost monthly Pinterest viewership, but no longer. Group boards on Pinterest are mainly a thing of the past as far as value. Sometimes, there may be a niche-specific board that might be interesting to be a part of, but no one really shares the pins that others put there anymore, at least in my experience. What should you do instead? Read on!
Frequency of Pins to Increase Pinterest Monthly Viewers
Pinterest now values fresh content, and if your heart is sinking thinking of all of the work you will have to do to create extra pin images, take heart. Just one fresh pin a day with a new image will keep your account in good standing. Be consistent, use the built in Pinterest scheduler, and you should be good. Make sure each pin description is optimized with keywords that people are actually searching, and you will see your pin visibility rise.
Every Cloud Has a Silver Lining
About a month into my Pinterest journey, I experienced a minor setback. I changed the format of my URL (web address) links to my blog posts. Suddenly, the links in my pins led nowhere! I had to edit all of my old pins to reflect the new URL. Since Pinterest loves fresh pins, even if the linked content is older, this actually worked to my advantage. I tried to go through and pin one updated pin to the most relevant board every day.
Not Explosive, but Consistent Blog Traffic
When I checked my blog traffic statistics, I noticed steady, not explosive, growth. My blog traffic also became more consistent. For example, on the days I would publish a new blog post, my traffic would increase. Traffic would maybe stay steady for one day after the new post but then would drop off. Since I post about twice a week, I was seeing my blog traffic drop at least twice a week. Since I began using this manual pinning strategy, my blog traffic has remained more consistent between posts. I think this is because I have been pinning the updated pins linked to my blog posts on the days when I don't share a pin to a new blog post. That drives traffic to my blog on those days that used to be my "down" days.
Ongoing Strategy to Increase Pinterest Monthly Viewers
Creating more boards of my own has worked well for me recently. Now that group boards are no longer helpful, I look at my own boards to see where I have topic clusters that might be the foundation for a new board. For example, from my huge board "Recipes to Try" I looked at some of the sections and created some new boards with titles like "Canning" or "Easy Recipes".
A Quick Checklist and a Group to Start With
I packed a lot of information into this post. To avoid overwhelming you with the steps to this strategy, I made a handy checklist.
Pin a new, fresh pin each day using the free Pinterest scheduler.
Use Pinterest searches to locate keywords to optimize your pin description for searches.
Create new boards based upon content you already have in existing boards.
Update your Pinterest bio and make sure it reflects your content.
Join a Pinterest support group in Facebook. (Hint, hint! See below!)
Would you like to have the opportunity to share your pins and learn more Pinterest strategies? Join my Facebook group, Blogging Well with Pinterest.
Taking a Pinterest Class
One other thing that helped boost my Pinterest game was a class called Pinterest Ninja. Yes, this is an affiliate link. I wouldn't have included it in this post if I didn't believe it to be effective. This reasonably-priced class upped my Pinterest skills immensely. Whether you are just starting out on Pinterest or have been working away at it for a while, there will be useful and valuable strategies for you to put into action right away.
Another excellent class which helped boost my Pinterest strategy and sent tons of visitors to my blog was the class Pins Made Happy. If you struggle with designing pins for Pinterest which get clicks, this class is for you. It's a great deal, and with my special discount code of LISA10, you will save 10% off of the already low price. Since taking this course, my Pinterest click-through rate has increased dramatically.
What Has Worked Well For You?
I am always learning and always getting new ideas from people. Do you have favorite Pinterest strategies? One reason I love Pinterest so much is it provides excellent opportunities for experimenting with new graphic design techniques. If you like what you've read today, you might also enjoy reading about my previous post, Creating Evergreen Pins for Pinterest.
Looking to Make Your Blog Get Noticed?
Standing out from the crowd is tough, especially when it comes to blogging. Need to add some unique, memorable features? You might like my eBook containing information about some excellent free media tools for bloggers.
Have a wonderful week, and may all of your design efforts meet with great success!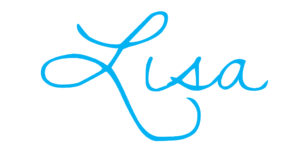 Related Posts:
Lisa Mitchell is a school librarian who likes to use her job as an excuse to stay up far too late reading books and noodling around with tech tools.
Like what you read? Please share!