One goal most bloggers and business owners have is to see an increase in blog traffic or traffic to their website. Maybe you are reading this because you are a brand new blogger or business owner. Maybe you have been blogging for awhile and don't know how to go about increasing your blog traffic. Here are some things that worked for me.
Using Pinterest to Increase Traffic
I cannot overstate the important role that Pinterest has played in increasing traffic to my blog's website. My posts are getting thousands of views which leads to many additional clicks on my blog. If you would like to know how I increased my Pinterest viewership by over 100,000 in just three months, please read my earlier post, linked here.
My consistent use of Pinterest has been the number one reason my blog traffic has doubled within the past month. However, that's just one element of increasing blog traffic. The second strategy is something I have gradually gotten more involved with over the past three months.
Interacting With Other Bloggers or Business Colleagues Online
Maintaining an active social media presence is important for bloggers and business owners. In addition to Pinterest, the other big traffic-driver to my blog is Facebook. I have found that my time spent interacting with Facebook groups has given me the second-best return on my investment of time, after Pinterest, regarding the amount of traffic driven to my blog.
I had heard of Facebook groups, and even joined a few for professional reasons. As a school librarian, I am always getting great ideas from colleagues. These groups have thousands of members, so there are many interesting discussions. As far as increasing traffic to my blog, these groups have had very little impact. I don't want to be spammy, so I have only shared a link to a blog post once. It was directly applicable to the topic of discussion, and I received a positive response. So, my blog traffic increased a little because of that one interaction.
Supportive and Encouraging Blogging Groups
The biggest Facebook contribution to increasing my blog traffic has been my involvement with blogging groups. These groups range in size from fewer than 50 members to over 100,000 members. I am most active in four smaller groups that have fewer than 1,000 members.
The wonderful thing about these blogging groups is that they are supportive in a variety of ways. For example, one has threads where everyone shares and likes Instagram or Facebook posts. Another group has threads for sharing Pinterest and Twitter links. Some of the groups have blog comment threads, where we comment on each other's posts. Some groups are just generally supportive and encouraging. It's a great way of building relationships with other bloggers while at the same time growing blog traffic and learning blogging tips in discussions. The more actively I have participated in these groups, the more my blog traffic has increased.
Finding Groups to Join
I now have a group of my own to offer you. It's called Blogging Well With Pinterest.
The focus is on using Pinterest effectively and supporting each other. If you use Pinterest or would like to learn how to use Pinterest, this group is for you!
Here are some other groups I belong to. These groups, as far as I know, are all accepting new members:
Blogging Babes Collective (a group that provides helpful blogging tips and many opportunities to share blog posts and social media posts)
Social Media For Christian Ministries (for sharing Facebook, Instagram and Pinterest posts and trying out excellent social media tips from the group leader)
Overcoming Challenges Through Inspiration (more of a group for encouraging others than blog promotion, but we could all use encouragement)
Moving Your Subscriber Box to the Top of  Your Web Pages
This strategy was a little scary for me. I always try to provide my blog readers with an enjoyable visit to my blog. As a result, I have avoided inserting pop-up ads and even pop-up subscriber boxes. Many bloggers have experienced success with pop-up subscriber boxes, but I have found I get startled by the pop-ups at times. Other times, I have been irritated when I couldn't figure out how to close a subscriber box to read the content. So, a pop-up box is just not for me right now.
The next best thing, I learned while doing some blogging research, is to have a subscriber box at the top of each page of your website. For me, that involved simply inserting my subscriber form into a header widget in WordPress. Whatever software you are using, you probably have a similar option.
The result? Well, I was not happy that the subscriber box was not centered when viewing my website on a computer, but yours might be. During the time it was visible, in less than a week, my subscriber list jumped by five percent! Any new subscriber is potentially a return visitor multiple times, so my blog traffic increased even more. If I can get the subscriber box centered, I may make it visible again.
What is Your Favorite Strategy for Increasing Blog Traffic?
I hope you have found my tips helpful. Do you have a favorite strategy for increasing blog traffic you would like to share? I always appreciate your insights, feedback and involvement.
Looking to Make Your Blog Get Noticed?
Standing out from the crowd is tough, especially when it comes to blogging. Need to add some unique, memorable features? You might like my eBook containing information about some excellent free media tools for bloggers.
Have a wonderful week, and may all of your blog traffic-boosting efforts meet with great success!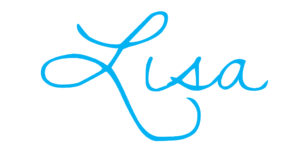 Related Posts:
Lisa Mitchell is a school librarian who likes to use her job as an excuse to stay up far too late reading books and noodling around with tech tools.
Like what you read? Please share!