What in the world is a gravatar? I was asking myself this very thing recently, so I did some research. For those of you who subscribe to this blog because of the recipes or the gardening posts, this post about gravatars still might be of interest to you. You can impress your friends and neighbors with your newfound knowledge of a technical term. When you see a gravatar, you may casually remark, "Oh, isn't that an interesting gravatar that person has?"
Gravatars Defined
To answer the question about what a gravatar is, I'll refer to the term avatar. An avatar is an image which appears beside your name when you post comments in an online class, for example. A gravatar is a globally recognized avatar which appears beside your name whenever you comment on a blog post, no matter which site you are on. Basically, the image follows you from site to site, as long as you use the email address associated with the related gravatar.
Why is a Gravatar Needed?
A gravatar is not only visible in your blog comment forum, but is visible in other blog comment forums as well. If you comment and actively engage with other blogs, people will start to recognize your gravatar. It will become an identifiable part of your brand. I use the same picture for my gravatar that I use across all of the social media platforms I participate in. Here's mine. Look familiar?
This is one of my favorite photos. My husband took it on the first day of school last year. It was the first time I'd had a "back-to-school" photo by myself in many years, so I was a little sad. I was missing our boys, who were both away at college.
Do you have a favorite photo of yourself you use for your social media accounts? If so, I suggest you stay as consistent as possible and use the same one for your gravatar. It will be much better than the sad little anonymous default gravatar image, which looks like this:
This is what you see when someone comments on one of your blog posts and hasn't yet set their gravatar. If you wish, you can change this in WordPress by going to Settings and Discussion in the left menu bar. This default is called Mystery Person. This is not how I wanted to appear when I commented on other blogs. Yet this was what people saw in blog discussions for months, even on my own blog, until I set my gravatar. I wish I would have know about gravatars sooner. I need to add another tip to my Beginning Blogger Tips for Success blog post!
How to Create a Gravatar
To create a gravatar in WordPress, click on Users in the left menu bar. Select Your Profile, and scroll down to your Profile Picture. Click on the word Gravatar, which will take you to the Gravatar site.
Once at the Gravatar site, you will be prompted to sign in. Sign in with your usual WordPress username and password.
Once logged in, you will be prompted to enter your email address associated with your WordPress account. This will be the email associated with your gravatar. You will also be prompted to add an image. Since I already had a gravatar chosen when I wrote this post, you will see my gravatar image pictured.
That's it! Now, when you reply to comments in your blog's discussion area, everyone will see your gravatar. When you comment on other blog posts, everyone in that discussion will see your gravatar. Your image will be globally recognized!  Just remember to fill in the email address associated with your gravatar in the email box when you are commenting.
Do You Know Which Image You Are Going to Use for Your Gravatar?
It was easy for me to choose an image to use for my social media accounts and for my blog. I really don't have many photos taken of me by myself. I'm usually the photographer in the family. Whenever I am in a photo, it's usually a group shot at a family event. Maybe you have many photos to choose from. If you choose a photo to use for your gravatar, I'd love to see it. I will see it if you decide to share a comment on this post. One more essential step in your branding process will be complete!
What are Your Favorite Branding Strategies?
How about you? What are your favorite branding strategies? I welcome your suggestions and ideas. If you looking for other ways to make your blog stand out, you might like my eBook containing information about some excellent free media tools for bloggers.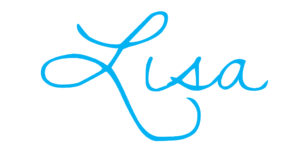 Related Posts You Might Enjoy:
Lisa Mitchell is a school librarian who likes to use her job as an excuse to stay up far too late reading books and noodling around with tech tools.
Like what you read? Please share!