Trends can be fickle and fleeting, so why bother with them? I'm not much of a trendsetter or even a trend follower. So why am I writing about innovations, trends, and what to expect in 2023? Exciting things are happening in the world of medicine, transportation and other areas. There just might be some good news that may be helpful. Perhaps you will be able to use these interesting tidbits of good news today as well.
Why Write About Trends and Good News Today?
Sometimes trends are interesting to investigate. Trends can also make good conversation starters. As a school librarian, I like to keep up with trends in children's books. As a writer, I sometimes use trends to give me ideas about subject matter. Learning about trends is different from following trends. Maybe learning about trends might be helpful to you as well. I've read and watched trend reports here and there during the past few weeks and gleaned good news about what to expect in 2023 which I might be able to use.  With that in mind, here are some good news nuggets of information I've dug up recently. Let's dive into some of the reasons to celebrate good news in 2023!
Financial Good News Today
Need some good money news today? If you have money to invest, it's easier than ever to open low-cost investment accounts for purchasing shares in exchange-traded funds (ETFs) and mutual funds. Regular, everyday people now have more access to funds all over the world, and the costs are very reasonable. Not sure what the difference is between an ETF and a mutual fund? Check out this article from financial guide Dave Ramsey.
Decorating Good News Today
I receive an insider newsletter from Etsy, due to my little hat shop and my digital downloads shop, here is a decor trend to look for in 2023: Anything that is cozy and comforting is hot right now. Since many are spending most of their time at home, it makes sense. According to the Etsy Seller's Handbook for 2023, shoppers can look for a wide selection of home decor items that serve more than one purpose. Why is this good news? These multifunctional products can increase efficiency in the home office and home classroom. You can be comfortable and organized at the same time!
Good News for Foodies Today
According to Delish.com, plant-based diets are continuing in popularity in 2023. I am not a vegetarian, but I consider this to be good news because vegetables like broccoli, asparagus, and squash are easy to fix. I like to take cauliflower flowerets, place them in a microwave-safe covered dish, add a couple tablespoons of water, and steam in the microwave for about eight minutes. After the cauliflower is cooked, I drain the water and top with cheddar cheese. What could be easier? Kale is one of my favorite vegetables to dry and sneak into food my family eats. I even wrote about it in this post about sneaky vegetable strategies.
Good News in the Medical Field Today
The creation of a COVID vaccine is certainly good news for today. According to an article on the MDLinx site, other positive trends in health treatments include new treatments for multiple sclerosis, hepatitis C, and cystic fibrosis. There is a new treatment for migraine headaches, which was the bane of my existence during my puberty years. Many people can attest to the increased effectiveness of remote medical visits. Despite the many challenges of the pandemic, medical science forged ahead in dramatic ways.
Employment Good News Today
Although 2022 was a tough year for many business sectors, there is some good news out there today. If you are hired, according to Forbes.com, you will probably get paid top-dollar. Look to the industries that were hurt badly during the pandemic, like travel and leisure, to experience growth. Transportation, utilities, and retail jobs will also make a predicted resurgence. That's good news!
Fashion Good News Today
Are these roller skates making a comeback in 2023? No, but they do have one trending characteristic: The color yellow! If you are into fashion trends and popular, trending colors, look no further than the color authority, Pantone. Did you know the company names a Color of the Year? Check it out!
Good News for Travelers Today
Need some good travel news today? According to an article in Forbes magazine, people still want to travel. Popular destinations include places with a lot of sand and not many people. Great travel deals can be had in Mexico, Crete, The Maldives and across the Caribbean. An important thing to look for when booking travel in 2023 includes flexible cancellation policies. A favorite travel strategy for making the most of the travel deals out there is to look for a great deal, then choose a destination. Begin your search by looking for the best bargains, not a particular destination. Once you find a terrific deal, then you can research and learn about all of the great options available for travelers at that location.
Good News Today About Buying a Car
Those of you who avoid going to a car dealership to buy a car will be happy to learn that more companies are going to turn to online vehicle sales. According to Automotive World, this will mean cost-cutting and more convenience for car-buyers. That's terrific news! Other positive trends from the automotive industry include more electric vehicle companies going into production as well as increased safety and reliability of autonomous driving.
Good News for Consumers Today
It's now easier than ever to order online. From online grocery shopping to ordering food from a restaurant, brick-and-mortar stores are making it simple to shop using technology without setting foot in the store or a restaurant. According to an article in The Motley Fool, people are also purchasing more store brands than before. When regular brands became unavailable earlier in the year, consumers turned to generic brands, which often contain the same ingredients. The packaging may be different, but the contents are the same as pricey brand-name items.
Technology Good News Today
Do you ever get tired of carrying your cell phone around? If so, you'll be happy to learn the good news that instead of smartphones, we may be wearing smart glasses in the near future. As reported in an article in Forbes, the use of wearable technology will continue to increase. When people were unable to go to the local gym to work out, smartwatches came to the rescue. Just what will the smart glasses be capable of? Stay tuned!
Some Good News Never Gets Old
Learning about trends and good news in 2023 is fun, but there are some things that will always be good news, no matter which year it is. Sharing a kind word or a smile, loving God, and loving your neighbor are all timeless. Have you heard of other good news which you would like to share? I'd love to learn even more good news for 2023.
Looking to Make Your Blog Get Noticed?
Standing out from the crowd is tough, especially when it comes to blogging. Need to add some unique, memorable features? You might like my eBook containing information about some excellent free media tools for bloggers.
Have a wonderful week, and may all of your image compression efforts meet with great success!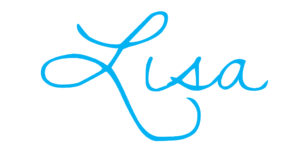 Related Posts:
Lisa Mitchell is a school librarian who likes to use her job as an excuse to stay up far too late reading books and noodling around with tech tools.