Here's a list of the best funny Halloween books for kids of all ages. The list is sorted by age and grade level for easy reference. As a veteran elementary school teacher, now a school librarian, I know how popular "creepy" books are with kids. These books are fun to read at Halloween and during the rest of the year as well. Looking for the perfect Halloween books to read to the kids in your life? From Halloween picture books to chapter books, this list has a wide variety. Some are new for 2023 and others are classics. Have a good time perusing this list of the best funny Halloween books for kids of all ages. (Adults will enjoy them too!)
How This List Was Compiled
After skimming through group discussion posts from my fellow librarians and wading through piles of books, as I have for blog posts about holiday books, Thanksgiving books, technology books, and first day of school books, I now have a list of the best Halloween picture books to recommend. Enjoy these as Halloween read-alouds with even your youngest listeners. This list includes Halloween books that are more funny than scary, and are especially entertaining when read with a flashlight. Not wishing to give any child nightmares, the books on this list are filled with humor as well as some delightful shivers.
***Disclaimer: This post contains affiliate links, which means as an Amazon Associate I earn from qualifying purchases at no additional cost to you.*** Already know what you'd like to get from Amazon? Here's a handy way to get to the website, linked to one of my favorite creepy (but not too creepy) classic movies. Just click on the link, then browse around and do your shopping.
Best Funny Halloween Books for Toddlers
Many Halloween books for toddlers come in board book format. To start the list, here are a couple of parodies of classic bedtime stories by the same author. See if you remember the classic tales they are based on.
Runaway Mummy by Michael Rex is a parody of the classic Runaway Bunny.
Goodnight Goon by Michael Rex is a parody of the classic Goodnight Moon
Here are some other delightfully funny Halloween titles to entertain toddlers. Filled with popular literary characters, the following books are filled with interesting features:
Best Funny Halloween Books for Preschoolers
New for 2023: The Boo Crew Needs You! by Vicky Fang is an interactive, fun-filled story that preschoolers can join in on. The Boo Crew of Monster Town needs help, and that help comes from the readers and listeners of the story. Get in on the action!
Click, Clack, Boo! by Doreen Cronin
This book is another installment in the popular Click, Clack, Moo! series about Farmer Brown's tricky farm animals. The author skillfully builds suspense, as Farmer Brown notices a mysterious figure outside in the shadows of the trees. The entertaining story arrives at a sweet and funny conclusion. If you are a fan of this series, you will love this book!
Room on the Broom by Julia Donaldson
This title is another frequently-mentioned favorite, with its timeless themes of generosity and kindness woven throughout. A friendly witch receives help from some animals, so she gives them a ride on her broom. Then, disaster strikes! What will happen? Find out in this heartwarming tale.
Here are some other Halloween titles to amuse and engage preschoolers. Have fun reading this selection of humorous Halloween books:
Best Funny Halloween Books for Kindergarten and First Grade
New for 2023: Max the Ghost Wants to Find a Friend by Marshall A. Almeida offers readers a sweet lesson about friendship. The fun rhyming text tells the story of a lonely ghost who finds a lot of things on his way to find a friend. Who will be friends with a charming little ghost? Find out in this very non-scary Halloween book.
Fan favorite Aaron Reynolds has written another hilariously creepy tale, and this time, it's about a crayon. Jasper Rabbit returns to star in this amusing story of a crayon with a mind of its own. Find out what happens when you read about the Creepy Crayon!
Written by Ron Keres, The Scariest Story You've Ever Heard is a funny Halloween book with rhyming text and a surprise ending. What could be making all of those strange noises in the night? Two young brothers dare to investigate and find something they were not expecting. Laugh along with young readers as you reach the humorous conclusion.
I'm Not Scared! by Jonathan Allen
This book follows Baby Owl on his nighttime stroll in the woods. The concerned woodland creatures are convinced that Baby Owl must be scared to be walking through the woods at night, and Baby Owl is frustrated that everyone thinks he is scared. This is a sweet, delightful story that fits well with the other titles in the series about Baby Owl, such as I'm Not Cute! and I'm Not Sleepy!
Four on the Shore by Edward Marshall
This collection of tales is my personal favorite to read to younger students when they want a "scary" story. It's a collection of stories told by three friends, Lolly, Sam, and Spider. They try to scare Sam's little brother, Willie, so he will go home and stop bothering them. Rather than becoming scared, Willie enjoys the stories, then shares one of his own. The humorous illustrations and the silliness of the stories are irresistibly funny. I love reading this book to my young students each year.
The Little Old Lady Who Was Not Afraid of Anything by Linda Williams
This book is a 30-year-old classic that is a perennial favorite on best fall picture book lists. Its patterned text is fun for kids to read along with, and it's fun for kids to create motions for the action words, like "Wiggle, Wiggle" or "Clomp, Clomp". To top it off, the clever ending will make everyone happy.
Creepy Carrots by Aaron Reynolds
This book dominated the group discussion boards for best fall picture books and no wonder. The story of young Jasper Rabbit and his fear of the carrots from Crackenhopper Field is a laughable tale of paranoia. Are the carrots really out to get him? Do they have some diabolical plot in mind? Read to find out!
I Want to Be in a Scary Story by Sean Taylor
This fall picture book invites the reader to become part of the conversation with Little Monster as he tries to take part in a scary story. The spooky house and the creepy characters scare Little Monster. Just when Little Monster is ready to give up, he has an idea. It's fun for kids to create motions for the action words, like "Wiggle, Wiggle" or "Clomp, Clomp". To top it off, the clever ending will make everyone happy.
Creepy Pair of Underwear by Aaron Reynolds
This book had the second most frequent number of mentions in the best fall picture book discussions. Jasper Rabbit is back, and he's determined not to be scared by a glowing pair of underwear he convinces his mom to get for him. When the underwear prove to be too scary for Jack, he tries to get rid of them. But, oh no! The underwear keeps coming back! Will Jack ever be free from the menacing underwear?
I Need My Monster by Amanda Noll
This book relates the story of a little boy who is sad when he realizes that Gabe, the monster who lives under his bed, has gone fishing. After reading Gabe's note, the little boy requests a substitute monster. The little boy rejects monster after monster. None can scare him the way Gabe does. It's a clever story of friendship with a twist.
Get set for some fun with these funny Halloween titles, perfect for kids who are begging for a creepy (but not too creepy) story. Choose from the following amusing tales:
Best Funny Halloween Books for Second and Third Grade
The Scariest Book Ever by Bob Shea
Don't let the title deceive you. This silly book is filled with surprises that are more hilarious than creepy. Second and third grade students will appreciate the dramatic exaggerations of the ghost narrator and anticipate every turning of the page.
The Hallo-Weiner by Dav Pilkey
Oscar the little dog gets made fun of constantly because of his size. Will he finally get the chance to prove himself when he does something brave?
Best Funny Halloween Books for Fourth and Fifth Grade
Star Wars: Are You Scared Darth Vader? by Adam Rex
This book is hilarious for adults and kids, as the person reading the story gets into a conversation with Darth Vader about what makes him scared. Darth Vader's dialogue is very much in-character with the stern, forbidding figure from the big screen. That's what makes the ending so hilarious. I laughed out loud and added it to this best fall picture books list immediately after turning the final page.
The Best Halloween Ever by Barbara Robinson is the third book in the series about the six rambunctious Herdman kids. The Herdmans are always out of control at Halloween, but when the mayor decides to cancel Halloween festivities, will the Herdmans unexpectedly come to the rescue? Find out in this entertaining chapter book.
Are You Now Ready to Get Delightfully Creeped Out?
I hope you found some titles on this list of best funny Halloween books you might like to read or share with kids. Do you have a favorite Halloween picture book or chapter book? There are so many excellent fall and Halloween books out there. I'd love to know about your favorites. If you are interested in making the most out of the fall season, check out these fun book character pumpkin ideas or get some great ideas about pumpkin books for kids. Not seeing the book you need? Request a FREE customized book list.
Other Fun Book Lists:
If you enjoyed this list of best funny Halloween books for kids,  you might like these book lists as well:
Have a terrific and fun book-filled fall and Halloween!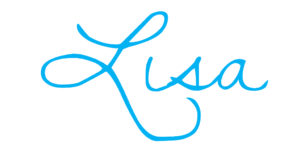 Lisa Mitchell is a wife, mom, and school librarian who likes to use her job as an excuse to stay up far too late reading books and noodling around with tech tools.To learn more about what this website has to offer, click on over to the About page.
Like what you read? Please give it a share!