Learn about Unsplash, a free photo site to use when you don't have a photo to use of your own. The best part? It's free and easy to use. That makes it a great tool for bloggers and teachers. When possible, it is always best to use your own photos, but if you need one for a project and do not have one of your own, Unsplash to the rescue!
Free Photo Site Backstory
I often come across articles listing great free photo sites. I save the articles to my Pinterest account, but then never have time to compare the different free photo sites. One site I have had time to investigate is Unsplash, and I'd like to share this great free photo site for bloggers. This is NOT a sponsored post. My hope is that maybe this post will save you some investigative time, my lovely, busy friends.
Use Without Creating an Account
One very impressive quality about Unsplash is that users are not required to create an account in order to download photos. To get this beautiful sunset photo, for example, all I had to do was type in "sunset photo unsplash" in Google. I then clicked on the top result in the search results list, which was a direct link to the Unsplash site displaying a variety of free sunset photos.
Easy to Give Credit to Contributors
The photo above is gorgeous, and Unsplash does give permission to use any photo without giving credit to the photographer. However, the librarian in me always stresses to students the importance of giving credit (attribution, we call it) to each person for his or her creative work. This brings me to the next wonderful feature of Unsplash. The creators of the site make it very easy to give credit to the contributing photographer. Here's the same photo, with the added text provided by Unsplash giving credit to the photographer. I could add the copied text to the caption of the photo.
If I wanted to promote the photographer and the Unsplash site, I could copy and paste the text directly into my post, which I've done here.
Photo by Sebastien Gabriel on Unsplash
By linking back to the photographer, a blogger could let the photographer know that a photo he or she had taken was featured in a blog post. Who knows? The photographer might let you know when other free photos are made available. You might get a sneak peek at some awesome new photos to give your blog some unique sparkle. It could be a great way to collaborate with someone who provides great creative content. You could always set each link to open in a new window, so that readers would not be directed away from your blog post.
Unsplash even offers one more option for giving credit. (Do you get the idea that giving credit is important to the folks at Unsplash, even if it's optional?) The third option for giving credit to the content creator is to embed a credit badge right into the html text of your blog post. Here is the result.
The badge option shown above automatically takes the person who clicks on the button to the photographer's profile page on Unsplash in a new window. It's up to each individual blogger which option to choose, if a blogger chooses to give credit. It's nice to have some attractive options available.
Wide Variety of Photos
What about the number of free photos offered by Unsplash? According to information on the Unsplash site, there are over 850,000 high resolution photos that have been contributed so far. Thousands more are being added each day. Original content galore to keep bloggers happy!
Why Would Anyone Want to Join the Site
With all of the free photos available to use without an account, why would anyone ever want to join the Unsplash site? Well, there are a few advantages. If you join (for free), you can save photos to collections if you think you might use certain photos frequently. Members can also "like" favorite photographers. If you are a talented photographer yourself, you could submit your own photos if you are a member.
Is This Great Free Photo Site Worth a Try?
So, what do you think? Might this great free photo site be worth a try? I hope you've gotten some good ideas from today's post. Do you have a favorite free photo site to share? I'd enjoy reading about it. If you have used Unsplash and would like to chime in, I'd enjoy reading your thoughts as well.
Looking to Make Your Blog Get Noticed?
Standing out from the crowd is tough, especially when it comes to blogging. Need to add some unique, memorable features? You might like my eBook containing information about some excellent free media tools for bloggers.
Have a wonderful week, and may all of your photo efforts meet with great success!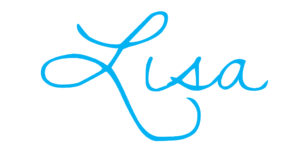 Related Posts:
Lisa Mitchell is a school librarian who likes to use her job as an excuse to stay up far too late reading books and noodling around with tech tools.
Like what you read? Please share!