Learn how to use free movie-making apps to quickly create and edit content. It's simpler than you might think to record interesting, short videos. If you're like me, the easiest way to grab some video footage is by using your phone, but maybe the videos don't always look as polished as you would like. Lately, I've been testing out some free movie making apps to help me up my movie-making skills.
I was hoping to find an app that was easy to use, provided a finished product quickly, and was easy to share using only my phone. Each one I tried had pros and cons. See what you think!
Animoto
Pros: Animoto is easy to use and has many free themes to choose from. It's easy to insert text slides and the music library has abundant choices. The finished product looks polished.
Con: Since I am a teacher, I can use it for free, but for those who are not educators, the cheapest paid personal account is $8.00 a month. The other big drawback is that when the video is shared (I posted it to Instagram), the featured image is a black screen, and I could not find a workaround to eliminate that. I was so disappointed. Later, I discovered that I could edit out the black screen when I saved the video to my photos on my phone, then posted it to my YouTube channel. That's the version I posted here. If I can get the YouTube version posted to Instagram, then problem solved!
Magisto
I had read positive reviews about this app, so I gave it a try. Pros: I was able to upload photos and videos with ease, creating my movie in about five minutes. The music selection and theme selection were adequate for what I needed.
Cons: When I tried to upload the video to Instagram, the app condensed it and turned it into something I had no control over. The order of the photos and videos was changed into something I hardly recognized and did not feel good about posting. It took awhile, but I finally got it to upload to my YouTube channel The app charges a fee for downloading the movie. It's a small fee, just $0.99, but still. Magisto did not live up to my expectations.
Spark Video
Pros: Adobe Spark Video is simple to use and it's easy to insert text slides. The finished product looks polished. It was a snap to get the video posted to my YouTube channel.
Cons: There are a limited number of themes available, and they're not very flashy. For the video I posted here, that worked out okay, but you might want more animation, depending on your content. The music selections in the library are limited as well, which was a drawback for me. I don't have an extensive royalty-free music library on my phone. Overall, I was happy with the end product.
WeVideo
The computer version of this app is used with my students at school, and it is very student friendly. My hopes were high, but I could find little to like about the end result. Pros: I had control over the length of each slide with photo or video content, and they remained in the order I wanted. I could easily insert text if I needed to.
Cons: Many of the themes available on the free computer version were not available in the free app version. Ditto for the music. There were not many free tunes available.I had to cut out a few photos and shorten a video in order to allow the video to be published. In order to upload to my YouTube channel, I first had to send the video as an email attachment, download it, then try to upload it to my YouTube channel. The WeVideo watermark seems a lot more obvious than the watermarks for the other free apps. It does not look polished or impressive at all, in my humble opinion.
Hyperlapse
The only reason I included this app in my article is because it was designed specifically for Instagram. If you are taking video of something that might look amazing if it were sped up, then you should give Hyperlapse a try. The short video I shot was not nearly as interesting as this one, linked from YouTube.
Your Own YouTube Channel
I was hesitant to obtain my own YouTube channel, mainly because I am so new to blogging and my learning curve is still pretty steep. I found I could not embed videos in blog posts just by uploading the video to my media files. Since I wanted the videos to be embedded in my post, a YouTube channel seemed to be the only option. My channel is still very much under construction.
Takeaways and Recommendations
After all of the factors (easy to use, nice finished product, easy to share), my top choice, especially for beginners, is Spark Video. Animoto and WeVideo are fun to use if you don't mind a few extra steps to upload the presentation and edit out the black screen at the beginning in your phone's camera roll. Magisto provides a quick way to create movies. However, the lack of editing options and charging for downloads are definitely drawbacks. Hyperlapse would be a great option for speeding up sports videos.
How About You?
How about you? Do you have your own YouTube channel? Which free movie making apps have you had experience with? Which one of my videos did you prefer? I welcome your comments.
Get Your Blog Noticed
Standing out from the crowd is tough, especially when it comes to blogging. Need to add some unique, memorable features? You might like my eBook containing information about some excellent free media tools for bloggers.
Have fun letting your creativity shine. Happy movie making!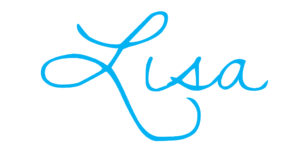 Related Posts:
Lisa Mitchell is a school librarian who likes to use her job as an excuse to stay up far too late reading books and noodling around with tech tools.
Like what you read? Please share!