What is Flip and is Flip free for teachers? You are in the right place because today I'm going to show you all you need to know about logging into Flip (formerly known as Flipgrid) and give you some awesome Flip ideas for classroom instruction. If you have been looking for a creative strategy to engage your students and interact in a dynamic way, Flip might be for you. How do you teach students using Flip? How do students log in to Flip? I've included a basic tutorial, a list of ideas appropriate for multiple grade levels, as well as actionable tips for using this great free digital tool.
My Flip(grid) Backstory
As teachers and students have refined their distance learning skills, one common question I heard from teachers was, "How do I make remote learning fun?" Student engagement was a challenge. Cameras were often turned off, and teachers had no idea if their students were really paying attention. Enter Flipgrid, as it was known then. It was a game-changer for us. Student engagement turned around, and the teachers were able to integrate the use of Flip into many different subject areas. Is Flip still a useful tool now that most students have returned to in-person instruction? Yes! In fact, it's on my list of the best technology tools for teachers. Let's dive in to the basics.
Flipgrid's Big News
In case you haven't heard, Flipgrid has now changed its name to Flip. The student login has not changed. You can still access your Flipgrid (Flip) account with Google. Educators can still log in to the same accounts using the same information, and all of the old data is still there. There is still the ability to share a student join code. Everything about it looks basically the same. The logo has changed, and there may be other changes behind the scenes with functionality that I can't detect. It seems to be the same dynamic video creation tool educators have embraced.
***Disclaimer: This post contains affiliate links, which means I earn from qualifying purchases at no additional cost to you.*** Already know what you'd like to get from Amazon? Here's a handy way to get to the website, linked to a ring light, perfect for using with remote learning to improve the way a person looks on screen. Just click on the button below, then browse around and do your shopping.
What is Flip?
Flip is an interactive platform where students and teachers can create brief videos to answer discussion questions. It is versatile and can be adapted to any subject area. Flip gives students a chance to participate in discussions in a new way. If it's an activity that lends itself well to a video demonstration, Flip is a fabulous choice for remote learning because it's so easy to use. My school district began using Flipgrid (Flip) because teachers wanted to listen to students read. Since Flipgrid is free, it was an easy choice to add it to our menu of tools.
How do I use Flip for Remote Learning?
First, sign up for a free account on the Flip website. Once you do, you can begin creating a class with topics for students to respond to. There are a lot of tutorials out there about how to get started with Flipgrid, but some of them assume you already know certain basics. That's why I created a tutorial just for you. This brief overview will give you all of the very basic steps you will need to get started. Even though this was made when the program was still called Flipgrid, the basic idea is the same. The logo colors have changed on the website, but the features remain the same.
What can I do with Flip?
Sometimes, a huge list of ideas can be overwhelming. What is the best way to use Flipgrid? Here I have chosen just a few ways Flipgrid can be used. These ideas can be adapted to fit multiple grade levels and subjects.
General Ideas
Introductions: This is one of my favorite Flip ideas for remote learning. It's also a terrific way to introduce students to using Flip. Have students (and the teacher) tell something that might surprise the viewers.
Show and Tell: This activity could be repeated every week and could be adapted to a Tell not Show version, where students hide an object, then give clues. At the end of the video clip, the object could be revealed.
Current Events: When I taught sixth grade, students had to share a news story once a week with the rest of the class. Students could share a news story, and Flipgrid even has a special selfie background which lends itself to the idea.
The Most Important Thing: As an exit ticket, students could share the most important fact they will remember from a lesson.
Give a Performance: If there is a skill students are trying to master, the skill can be demonstrated. It could be math facts, reading sight words, reciting a poem, or juggling. The topic idea possibilities are amazing. One teacher had his first-graders count to 200 for an assessment. The kids loved it, and here's a hint: The teacher can speed up the playback when watching all of the students go through their numbers. Win, win!
For even more Flip ideas for remote learning, there is a Discovery Library available once you are logged in to your teacher account.
Can Flip be Used with Pear Deck?
Flip can be used with Pear Deck, and I've been amazed at how it works. Teachers in my district have used Flip and Pear Deck to listen to students read aloud. What a great idea! Here's a tutorial showing how it's done.
Another Pear Deck Flip Mashup Idea
Another way to have students combine Pear Deck and Flipgrid for a read-aloud is to upload screenshots of an entire book (short book for kindergarten or first-grade reading). Create a Google slide show with the photos. In the Pear Deck add-on, set the presentation to be student-paced and share the link with students in a Google classroom. Create a Flipgrid topic for students to record themselves reading. In Flipgrid, when students are getting ready to record, have them choose the screenshot option (to the right of the camera button). Have the students start recording and go back to the Pear Deck to read through the book. When the student finished, stop the recording and submit as usual to the Flipgrid topic discussion board. It's a great way to do a reading assessment. I'm a huge fan of Pear Deck. If you are a fan of Pear Deck as well, or would like to learn more about it, I have some easy, fun ideas for you!
How do Students Access Flip?
Sharing a Flip discussion topic can be done in a variety of ways. Each topic has a unique link, and it may be shared in a Google classroom assignment, for example. Anywhere a link might be shared, such as a chat board in a Zoom or Google meeting, would work well. Students would simply click on the link to access the topic. Do students need accounts for Flip? No, students can use their existing Google or Microsoft account to log in. Sometimes my students have to click on the button to log in, then choose their account. Even the kindergarten students are able to do that quite quickly.
How do You Make a Good Flip video?
A good Flip video should be well-lit. As with other video formats, the background in a Flip video should be free of distractions. I've noticed that some of my students drape blankets over shelves to achieve this.  One product I like to use for making good videos is a ring light. The light can be positioned behind a laptop, and this one even has a place to attach a phone if you need to make your video that way.
I've heard other teachers remark that they were tired of looking like zombies during their remote teaching lessons. That's where I got the idea to order one of these. Setup was easy!
Can Students Respond to Each Other on Flip?
When a teacher is creating a topic, there are many options offered to customize the discussion. One of the options is under the section Essentials. Teachers can choose whether to allow students to comment via video, text, both, or none.
How Does Flip Work with Google Classroom?
Can you link Flip to Google classroom? When setting up a group, teachers can import a roster from a Google classroom. If a teacher works with more than one class, the teacher can just create a group for each class. It's very cool! Important note about setting up a group: Under the Permissions section, be sure to allow the email extension domain (@something.k12.state.us, for example) your students use as well as the email extension domain that staff uses. That way, you will be able to view assignments as a student, which is very helpful.
How do I Create a Flip Assignment?
What is a Flipgrid assignment? In Flipgrid, assignments are called topics. Within each group a teacher creates, it's easy to click on the blue "Add a Topic" button for each new assignment. Each topic is customizable, with multiple settings. The settings can always be modified as needed.
What is the Maximum Allowed Response Time Limit You Can Set for Your Student videos?
How long can a Flip video be? When creating a topic, teachers can set a time limit for videos ranging from 15 seconds to 10 minutes. For videos longer than 10 minutes, a different platform would need to be used, such as Loom.
Can Students View Videos Made by Other Students?
When a teacher creates a discussion topic, the teacher has the option to keep the student-made videos hidden until approved, or viewable immediately by other students in the discussion. Or, in the case of an assessment, the teacher may choose to keep all videos permanently hidden from other students. The settings can be changed at any time.
Can Students Delete Videos on Flip?
Once a student has submitted a video in Flipgrid, it is then controlled by the teacher. Students have opportunities to edit and delete a video before submitting it, but not after submission. This offers a good opportunity to have a discussion about what is appropriate to post.
How do I Reply to a Flip Video?
Within each topic, there is a teacher view. A teacher can click on a video to view it, then click on a Feedback tab to record a video comment or type a text comment. The comments given by the teacher under the Feedback section are only visible to the recipient, not everyone in the group. A teacher may also offer a comment that is visible to the group in the Details area.
Can Students Collaborate on Flip?
For collaboration purposes, a teacher could create a topic for each group. Students could create a presentation and divide the topic into sections. Each student could make a video for a specific section and post the video in the group's topic.
Are Flip Videos Public?
When a teacher creates a group, the teacher can decide if the group is private or public. If the group is private, the videos may only be viewed by group members. If the group is public, the public can access the videos. For student privacy purposes, all of the groups I have created are private.
Can Students Download Flip Videos?
During the Submission step, after a video has been recorded and edited, students may see an option to download the video. This option will only appear if the teacher has allowed it in the topic settings. The setting is located under the Video features section, and may be toggled on or off at any time by the teacher. If a student asks, "How can I share my Flip with parents?", this is one way to do that. Students may also share a QR code or a direct link, but usually, the only people who would be able to access the code or link would be people with email extensions that match the student or teacher.
Can you Upload a Video to Flip?
Yes! After selecting the Record a Response option, look for the three dots above the word Options. After clicking there, students will be given the option to select Upload clip and can import an external video clip into their Flipgrid response. The student could edit the clip before submitting it. If teachers want to disable this feature in Settings, just look under the Video Features section, and toggle off the video editing option.
How Many Grids Can You Have in Flip?
Good news! There is no limit to the number of topics (sometimes called grids), groups or participants in Flip. That's one of the features that makes Flip ideas for remote learning so flexible and versatile. I can hardly believe this program is free.
Will Flip Work in a Hybrid Learning Situation?
Flip is ideal for hybrid learning. Videos may be made in the classroom or at home, and they will all be posted to the same topic. At a time when teachers might struggle to find activities that online and in-person students can do together, Flip is an ideal solution.
Tips for a smooth Flip Experience
At the technology help desk, I sometimes get the question, "Why is Flip not working?" The most common issues are very easy to fix. If there is not a strong internet signal, the easiest solution is to turn off the camera in the remote learning Google Meet, Zoom Meeting, or Microsoft Team Meeting. When I have taught whole-class lessons through the Google Meet platform, this simple step makes Flip run much better. The other common issue happens when the built-in camera on the computer or Chromebook is not allowed by Flip. That's an easy fix as well. I even made a video tutorial about it so students would not get frustrated. This was created with a Chromebook, so your display might look a little different.
Going to Use Some of These Flip Ideas for Remote Learning?
I hope you have found something to try in this post about how to use the student login and other features on Flip. I have a lot of fun with Flip. It's an excellent way for students to share information with each other. Do you have any fabulous Flip ideas? I'd enjoy learning about them. I'm always on the lookout for fun Flip inspiration!
Have a wonderful week, and have fun creating exciting Flip projects!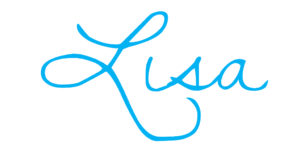 Lisa Mitchell is a school librarian who likes to use her job as an excuse to stay up far too late reading books and noodling around with tech tools. To learn more about what this website has to offer, click on over to the Tech Tips page.