I just started using an awesome media tool in my blog, and I'd like to share it with you. Flipboard is a free curation app available for iOS and Android devices. It's also available on the web. It allows you to search for and save articles in a glossy digital magazine format, then embed the magazine in your blog post, if you wish. It's pretty cool.
How to Use Flipboard
If you have the app installed on your phone, you can be reading articles on the go and save them to your magazine in an instant. Once you have created a magazine (which is super easy), you can embed the magazine into a blog post for your readers to flip through. If you go to the Social Plugins Page, you can get a browser button to drag to your toolbar for saving articles using your computer.
You can also get a Share button to embed on your website so that others can add your blog posts to Flipboard. If you scroll down to the bottom of this webpage, you will see my Flip Into Flipboard button. A Follow button is available as well, so that others may follow any Flipboard magazines you create. It's amazing!
Spicing Up Your Blog Posts
The possibilities for using this free tool are numerous. You could create a collection of clam chowder recipes, for example, and share a cookbook magazine for your blog readers to page through. You could create a travel guide, as I did, above. For the purpose of this blog post, my travel magazine only includes a few articles, but you could include pages and pages of content.
This free tool is similar to Pinterest in some ways, but the content is more reader-friendly when it's organized into a magazine rather than on a board. This free tool also lends itself well to social media followers if you use the Share and Follow buttons detailed above. This free curation tool is definitely worth a try if you want to add some interest to a blog post and drive more traffic to your website.
What About You?
How do you envision Flipboard being useful to you? Do you think you will have time to add another tool to your blogger's toolkit? I'd enjoy learning your thoughts.
Looking to Make Your Blog Get Noticed?
Standing out from the crowd is tough, especially when it comes to blogging. Need to add some unique, memorable features? You might like my eBook containing information about some excellent free media tools for bloggers.
Have a wonderful week, and may all of your image compression efforts meet with great success!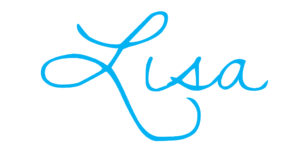 Related Posts:
Lisa Mitchell is a school librarian who likes to use her job as an excuse to stay up far too late reading books and noodling around with tech tools.