Learn how to create pins that will bring your website traffic year after year. It's easy when you follow these simple steps. Ready to increase your Pinterest engagement? Let's get started!
My Evergreen Pins for Pinterest Backstory
Have you ever had a breakthrough discovery entirely by accident? I've had that happen to me a lot lately. Here's one example of a huge inconvenience turning into a gigantic blessing. I learned a lot about making improved, SEO-friendly, evergreen pins for Pinterest along the way, but it wasn't easy. I wish I had known these tips sooner. I'm sharing them with you to potentially save you a lot of time and effort. Here's the story, friends.
What are Evergreen Pins for Pinterest?
An evergreen pin is a pin which may be used over and over for multiple seasons and years. The content is applicable over an extended period of time. The pins may generate blog traffic for months, even years. Recipes are good candidates for evergreen posts, as long as they are not for seasonal holiday dishes. A post which could be used over and over again for months or years to drive traffic to my blog? Count me in!
The Disaster (Also the First Trick to Making a Pin Evergreen)
My first step was to modify the URL (web address) of my blog posts. I thought it would be simple. In WordPress, I clicked over on the Settings, then Permalinks, then Common Settings. I don't know why, but the default in WordPress is the Day and Name option in the URL. According to something I read somewhere, having the date in the URL is bad for Search Engine Optimization (SEO). Also, having the date of publication in a URL would definitely NOT be a good idea for any pins I wanted to use for months and years on end. I chose to change the option to Post Name.
I thought it would just change my post URL settings going forward, but no. All of my post links were changed retroactively. Do you know where I am going with this? Yes, folks. Now, all of the links to my posts in previous Pinterest pins no longer worked. Here's one: https://fluxingwell.com/2019/01/19/unique-valentine-gifts/
As you can see, (if you clicked on the link), the old link led to this:
The new link looked like this: https://fluxingwell.com/unique-valentine-gifts/ and led to the post.
Yikes! I had to redo multiple pins on Pinterest, as well as any links to previous posts which appeared in other posts. It was a mess, and of course I could not possibly track down the pins which had been shared. Tip number 1: You should change the Permalink setting right away when you are starting your blog. If you have not done this, and you have been blogging for awhile, you just have to weigh your options. I had been blogging for about 6 months when I made this adjustment. Take heart, though. There was a big benefit to this setback.
The Big Benefit (The Second Trick)
I was not looking forward to reworking all of my pins to reflect the new links, but I had to do it. I began by doing something most people avoid: I deleted all of the old pins I could find. After that, I designed new pins to reflect the new links. Along the way, I reworked some of the featured images and posted the new pins. Guess what? My Pinterest views and blog traffic got a boost! However, I noticed that each blog post still had the publication date at the top of the post. I needed to change that in order to create evergreen pins for Pinterest. The WordPress style I chose would not allow me to change the option, or so I thought.
Fortunately, I stumbled across the Date Format and Time Format settings under General Settings in WordPress. Tip number 2: Change the Date Format and Time Format.
I tried leaving the Date format blank, but my blog post still read "Posted on" at the top, with a blank nothing afterward. It looked funny, so I revised the Custom box to read F j, which in the Date settings meant month and day. I left out the year, so my hope for having evergreen pins for Pinterest could become a reality. I also left the Custom box in the Time Format blank. Hooray! One more step was finished.
One Final Detail (The Third Trick)
Finally, I looked at the comments I had received previously for the updated posts. I checked to see if they had dates on them. To my immense relief, all that showed up was the month and day, not the year. Here's an example:
Since I no longer had the time listed as an option, there was nothing after the "at", which might appear a little funny. I may, at some point, decide to add the time back into my settings. For now, I think I'll leave it. Your particular WordPress style may be different, so it would be a good idea to check your Comments section in your posts to see for yourself how yours looks.
Hooray for Evergreen Pins for Pinterest!
I now have high hopes for my evergreen pins for Pinterest. I hope they keep circulating for a long time to come. Pinterest is by far the largest source of traffic to the Fluxing Well blog, and I would be thrilled to have evergreen pins continue to be effective traffic-drivers to my blog posts.
What About You?
You may have your own tricks for making evergreen pins for Pinterest. If you do, I'd love to know about them, if you feel comfortable letting others know your strategies. I'm always experimenting to see which pins perform better, and I am open to any suggestions you might have. If you don't want to have your links change retroactively, you might try manually editing out the date in the URL for each one as you write it. In retrospect, the retroactive link changes forced me to improve my Pinterest pins. I just wish I had done it sooner to avoid some of the hassle.
If you are in search of more Pinterest tips and inspiration, I have a group board on Facebook called Blogging Well with Pinterest. Here's a link to my Pinterest account as well: http://www.pinterest.com/fluxingwell
You might also like my eBook containing information about some excellent free media tools for bloggers.
Have a wonderful week, and may you be able to create new pins in record time!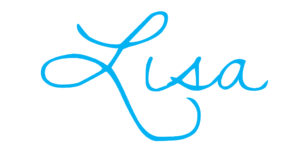 Lisa Mitchell is a school librarian who likes to use her job as an excuse to stay up far too late reading books and noodling around with tech tools.
Like what you read? Please share!