Seeking to increase your subscriber list but having trouble designing a killer freebie or giveaway? I'm still working on designing dynamic freebies to offer to potential blog subscribers. In the meantime, what does a busy blogger do to steadily increase the number of subscribers on a blog's email list? Here are three strategies which have helped to increase email subscribers to my blog. Each time I've implemented one of these strategies, I've seen an uptick in my subscriber list. Read on to learn about my simple strategies!
Place a Subscriber Box at the Top of Each Page on Your Site
I can't remember where I read this, but I came across the suggestion to place a subscriber box at the top of each page on my website. At first, I was hesitant. I thought it might seem too "spammy". I'm not a fan of pop-up subscriber boxes, because they get in the way of what I'm trying to read. Some of them are difficult to close, and seem startling when I'm concentrating on reading a blog post. I thought that a subscriber box at the top of each page might be a good compromise. I've since had someone thank me for having my subscriber box so prominently displayed. That was great affirmation!
If you're not sure how to place the subscriber box at the top of each page, WordPress makes it easy. Just go to the Appearance section in the left sidebar and select Widgets from the menu. When you are in the Widgets window, just drag your subscription form (mine is from MailChimp) to the Header section.
My only complaint is that the subscription box is not centered when my site pages are viewed on a computer screen. The subscription box is centered when my site is viewed on a phone. That's where most of my traffic comes from, so it shouldn't bother me too much. Still, I hope to be able to center it sometime. Right after I made this change and moved my subscription box from my sidebar to my header, I noticed a 10% increase in my subscriber numbers.
Place a Subscriber Checkbox Below Your Blog Comment Box
Another way to increase email subscribers is by adding a subscriber checkbox underneath the box where readers leave comments about the blog post. This might seem like a no-brainer, but it took me awhile to figure out how to do this in my Mailchimp integrations on WordPress. If you have a different email subscriber service, yours probably has something similar. First, go to Mailchimp for WP (or other subscriber service) in the left menu in WordPress. Select "Integrations", then select "Comment Form". Within the Comment Form menu, you should select "Yes" by the "Enabled?" question. Further down the form, you should select "No"  by the "Pre-check the checkbox?" question.
Be Aware of the General Data Protection Regulation (GDPR)
Why select "No"? As tempting as it may seem, if you pre-check the box, you may be in violation of the Consent section of the recently enacted GDPR law. Although originating in Europe, the regulation applies to any website Europeans could possibly visit. Everyone who has a web presence is affected. A brief explanation is provided by Mailchimp for its users here. If you are interested in more information about GDPR, I suggest this site, as it has the articles of the regulation linked in a well-organized format.
Conclude Each Blog Post With a Mention
The third strategy I used to increase email subscribers was to add a quick sentence at the conclusion of each blog post. I'm not going to display a screenshot of this strategy, because you will encounter it at the end of this blog post. I received some very good advice from Sarah Brumley of the Lemon Blessings blog. If you have specific freebies to offer for subscribers which are related to the topic of the post, add a brief mention about that as well.
For example, if my post is a recipe, I offer my free printable recipe cards as a suggestion along with a link to my "Subscribe" page. If my post is about gardening, I suggest the reader might be interested in my free printable garden notebook planner pages. You get the idea. At the end of this post, since this post is designed for those interested in blogging, I'll offer my free printable checklist for increasing page views in Pinterest.
What Are Your Favorite Strategies to Increase Email Subscribers?
I hope you have found the information in this post helpful, practical and easily doable. Do you have other strategies to add to my list? Some of you probably have brilliant freebies to offer. Maybe you have even designed your own free course to increase email subscribers. I'd enjoy learning about what has worked for you!
Looking to Make Your Blog Get Noticed?
Standing out from the crowd is tough, especially when it comes to blogging. Need to add some unique, memorable features? You might like my eBook containing information about some excellent free media tools for bloggers.
Have a wonderful week, and may all of your design efforts meet with great success!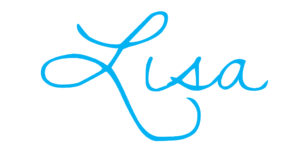 Related Posts:
Lisa Mitchell is a school librarian who likes to use her job as an excuse to stay up far too late reading books and noodling around with tech tools.
Like what you read? Please share!