Learn how to use these free digital storytelling tools with students in all elementary grades. Not only are these digital storytelling tools free, but they are also engaging and fun to use. Bonus: They are all easy to incorporate into classroom instruction. If you are looking for innovative ways to teach reading and writing, these free digital storytelling tools can be a huge asset in your teaching toolkit. As a library media specialist, I have spent extensive time testing out these free digital storytelling tools, and my students have tested them as well. I've included some examples of digital storytelling for you to peruse as well as an evaluation of each free digital storytelling tool. There are even some free templates included. Read on and see what you think!
The Digital Storytelling Backstory
Digital storytelling is a hot topic these days. Instagram, Facebook, and Twitter provide opportunities for users to create stories. Pinterest now has idea pins. Digital storytelling is not just for social media. Before there were story options on social platforms, there were digital storytelling websites for kids. This post is for anyone who would like to learn about three different ways I use digital storytelling sites to engage students in elementary grades. All of the sites listed are easy to use and are on my list of the best technology tools for teachers.
Who Needs to Learn About Digital Storytelling?
Digital storytelling is so much fun, I think everyone should try it. You might be a teacher, a parent, a grandparent or a favorite aunt. You might need to learn about digital storytelling basics for a professional presentation to engage an audience. Digital storytelling can be an especially creative way to get kids reading and writing. Even if you don't work with kids, you might have fun playing around with these free digital storytelling tools. Here we go!
What is Digital Storytelling?
Basically, digital storytelling is just what the name describes. It's a way of telling a story using digital tools. There are many great options out there, and today I'm going to share some of my favorites, along with project ideas. I've even included some free, printable digital storytelling templates to go along with the ideas I share.
Why Are These My Favorites?
When I choose digital storytelling sites to use with my students, I have to determine if it's going to be logistically possible. I have around 700 students between the two schools I serve as an elementary librarian. It doesn't make sense for me to have to create 700 student accounts for anything. The digital storytelling sites that I keep on my shortlist are the ones that don't require students to create an account.
***Disclaimer: This post contains affiliate links, which means I earn from qualifying purchases at no additional cost to you.*** Already know what you'd like to get from Amazon? Here's a handy way to get to the website, linked to a very hot item with teachers right now, the auto-tracking selfie stick. Just click on the button below, then browse around and do your shopping.
Free Digital Storytelling Tools: Storybook Websites
My Storybook
Grade: Kindergarten and up
Price: Free story creation, $5 to print a pdf copy
Looking for a digital storytelling tool to use with your youngest students? I was so happy to find MyStorybook. Ever since the Carnegie Library of Pittsburgh had to discontinue its free StoryMaker program, I have been searching for a replacement. I've found it! On this digital storytelling site, students can create their own digital book by adding scenes, text, drawings, and objects. In order to save a story, students need to log in. Since my students do not have their own email addresses associated with the school, I just have them use my school email. The books are stored in a place called My Books and may be shared digitally for free. Since the students would all be sharing one account, to keep things simple, I would probably just use this with my kindergarten and first-grade students. For a classroom teacher, it would be quite possible to use this with just one classroom of kids, even with a shared account.
Pic-Lits
Grade Level: 2nd and up
Price: Free
What do you get when you put pictures and literature together? You get Pic-Lits! It is free, and it does offer a Google sign-in, so no need to create a username and password. There is, however, a requirement to link a social account, which very young students are probably (one would hope) not going to have. For this reason, a teacher might wish to use this website together with students in a group storytelling activity. It does offer students a dynamic way to tell stories using pictures and word banks. If you want to learn more about how it works, there are some tutorial videos available on the site.
StoryBird
Grade: Kindergarten and up
Price: Free creation of stories, pricing varies for printing or downloading
Another free digital storytelling option for young students is Storybird. Students are able to log in with a Google log in, so there is no need to set up an additional account if the school is a Google for Education location. The site allows students to pair their words with artwork to design colorful storybooks. Although the reading and writing of stories is free, there is a cost if students or teachers want to share or download and print the stories. StoryBird has some nice features, but again, just as with Pic-Lits, the student has to at least have a few rudimentary reading skills in order to be able to make use of the program.
StoryJumper
Grade Level: 2nd and up
Price: Free story creation, pricing varies for printing, downloading, or purchasing an actual book
For the second through fifth graders at my school, I use a site called StoryJumper. It's free for students to use at school with their teacher. Students need to create a log-in, but this program is amazing, so it's worth it to me.
I use the initials of the schools I serve along with a number, then I only had to create 32 student accounts. I just have to caution students to only work on their book, not anyone else's in their little online library of projects. Students begin by creating a cover.
Users may add pages, along with dialogue and illustrations. A new option of recording narration is available as well. The kids have a great time creating their stories.
Combine with Foreign Country Research Using These Free Printables
I combine this activity with research about a foreign country. Students gather information from a source, such as an online encyclopedia. Our school has a subscription to World Book Kids. You might have a favorite site you use for research. If you would like to use the foreign country research idea, here is a free printable data sheet and storyboard you may use.
Once students have gathered their information, they follow the storyboard and type their facts into a book. Due to privacy laws, students are not able to share a link to their work with others.
The site makes its money by offering hardcover, paperback, ebook, and audiobook versions for sale if a parent wishes to purchase. So, that's a bit of an inconvenience. I like to set up an interactive museum, where students can go around and view each other's stories on computers. Here's an example book I created, following the student storyboard, which you may click to view.
Read this book made on StoryJumper
Free Digital Storytelling Tools: Comics Creation Websites
Comic Master
Grade Level: 2nd and up
Price: Free
ComicMaster is an engaging digital storytelling website for those interested in designing a comic book or graphic novel. Students may choose different layout options, backgrounds, characters, and more. The options are called "Assets", and there are many to select from. No account creation is required for this fun and easy-to-use program. When students have created a page, they may select the Print option, which downloads a PNG file. If students want to create a multi-page graphic novel, all they need to do is download each completed page before creating the next one. Once all of the pages have been downloaded, they may be printed or inserted into a digital comic book or graphic novel by using a program like Google Docs. Very fun!
MakeBeliefsComix
Grade Level: 2nd and up
Price: Free
Each year I teach lessons about digital citizenship and being safe online. I have the students design super digital citizens, and the older students get the option of designing a comic strip with a super digital citizen as the main character. The program I like to use is called MakeBeliefsComix. It's pretty self-explanatory, and no account creation is required.
Students are able to add backgrounds, characters, dialogue, and more to each frame. It's a fun program to explore, and there is a special section for teachers with lesson ideas. I had fun experimenting with this program, and I hope you will too.
StoryboardThat
Grade Level: 3rd and above
Price: Free for the creation of 2 storyboards per week (watermarked), more may be created with a monthly subscription
StoryboardThat is a digital storytelling tool that offers users a way to tell a story using a storyboard, so it's similar to creating a comic strip. There is an amazing array of options for students to choose from when creating a story. Scenes, characters, items, icons, and speech bubbles are all available to use. Each menu item contains numerous options. For example, there are so many characters that they are divided into 14 different categories. To make searching easier, filters may be applied. Teachers may want to create worksheets or infographics using this fun program. There are also graphic organizers available. It's easy to spend a huge amount of time just exploring the possibilities. When you are done creating, you can download your storyboard in a variety of formats, including an animated GIF. You can embed your creation as I did here. It's not very exciting. I was just exploring some of the different graphic organizers.
You can record audio to go with your storyboard, make it into a slideshow, or even a folding card. Whatever you design with the free account will have a watermark or credit included, as my design does. It's a good thing the free account is limited to just 2 storyboards a week, otherwise, I would be in trouble! Have fun exploring this fun digital storytelling tool.
Free Digital Storytelling Tools: Video Creation Sites
Animoto
Grade Level: 5th
Price: Free (watermarked), subscription plans available
Students may create engaging digital stories in video format with the video digital storytelling tool Animoto. The website offers a Google sign-in option, so there is no need for students to create an account. I've created many videos with Animoto, and I'm always amazed at the variety of templates available in the free version. Simply drag and drop the elements into place, add a bit of text, and choose some music, if you wish. It's one of my favorite tools to quickly create book promo videos. Here's one I used just last year. I started it, played the first part, stopped it, read the stories, then restarted it to play the conclusion. The kids loved it. Can you imagine how much fun they would have creating their own?
Google Meet
Surprised to see Google Meet on this list? How could it be a free digital storytelling tool? Quite simply, Google Meet is the best way I have found to share stories I want to read aloud to students. After signing in with their Google account, students could use this free program to record themselves reading a story they have written. Presto! A digital story is born. All students have to do is start their own meeting (New Meeting), start an instant meeting, then record the meeting. It's easy, and when the recording ends, the video is automatically placed in the student's Google drive. A shareable link may be generated for sharing with others.
Loom
Grade Level: Kindergarten and up
Price: Free Pro version for students and educators
I was super excited when I learned that the Pro version of Loom was going to be available to students and teachers for free. Loom is a screencast video website (also an app) that allows recording of whatever is on your computer or phone screen. Using their Google login to sign up and sign in, students could create a digital story in Google docs, then read their story and share the video with others. Loom offers editing options, and creators can choose whether or not to allow the computer or phone camera to record their face along with the screen. Users may also choose to display the screen only, or the camera only. For a more detailed look at the features of Loom, read this.
WeVideo
Grade Level: 3rd and above
Price: Free (watermarked), upgraded paid plans available
Students can easily create digital stories with WeVideo. Using this free digital storytelling tool, students create a storyboard using text and images. When they are ready, they can use music from the free music library, change the length of time for each slide, then publish their creation as a video. A shareable link is generated. To learn more about WeVideo and its capabilities, read this.
Free Digital Storytelling Tools: Apps
Draw & Tell
Grade Level: Kindergarten and up
Price: Free
With the Draw & Tell app, students are able to illustrate a story using drawing tools and stickers. Students may then narrate their story, recording it to share with others. It would be a great way to create some special keepsakes for relatives far away.
OK Play
Grade Level: Kindergarten and up
Price: Free
With the OK Play app, students can design digital stories to share. Creators may add sound effects, drawings, and more. There is even an option that allows students to be featured in their own stories.
Puppet Pals HD
Grade Level: Kindergarten and up
Price: Free
When using this free digital storytelling app, story creators may create simple animated movies starring themselves. All kids need to do is choose a background, drag some characters into the scene, then tell their story. The story will be recorded in front of the background, with the ability to save and share when the story has concluded.
Toontastic
Grade Level: Kindergarten and up
Price: Free
When students use Toontastic (created by Google), they can share their awesome ideas in 3D. Using the tools provided in this free app, students can draw, animate and narrate digital stories. It's a great addition to any digital storytelling toolbox.
Is Digital Storytelling in Your Future?
Whether you share digital stories on social media or in the classroom, the possibilities for creativity are vast. Do you have any digital storytelling programs you like to use? If you are an experienced digital storyteller, what is your favorite platform or site to use? As always, I value your input thoughts, ideas, and input immensely.
Looking for More Classroom Technology Inspiration?
If you find yourself in need of more free, engaging digital teaching resources, here are some other favorites. Get reluctant readers engaged or find some free ebooks to read at home.  Learn how to level books for your classroom library quickly and easily. Access an awesome free ebooks deal for teachers and students to use at school. Is your school a Google for Education institution? If you are a fan of Google Slides, find out how to add sound to presentations or use Google Slides with Pear Deck.  There are so many ways to integrate technology with education.
Have a wonderful week, and may all of your digital storytelling efforts meet with great success!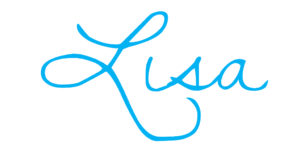 Lisa Mitchell is a school librarian who likes to use her job as an excuse to stay up far too late reading books and noodling around with tech tools. To get more technology tips, click on over to the TechTips page.