Learn about the features of DesignEvo, a free logo maker that is easy to use. Get an overview of how to use it as well as where to access it. May it be another useful program you can add to your content creator toolbox. Please note: The following post originally appeared on my other website, Fluxingwell.com, and has now been moved here to this website due to its technical nature.
My DesignEvo Backstory
I appreciate when technology companies contact me and ask me to review their product. I'm not always able to accommodate all review requests, but I chose to complete a DesignEvo review for a couple of reasons. First, I'm not very adept at graphic design. I can use all of the help I can get. Also, I noticed that logo creation can be especially tricky because of the licensing of images. Even on paid stock photo sites, there is often some fine print stating that the artwork or photo may not be used in a logo. It's tough to find images that are legally okay to use in a logo. Finally, I chose to write this review because DesignEvo was super fun to use. Let's dive into this DesignEvo review so you can learn how I, a graphic-design-challenged person, became addicted to designing logos.
***Disclaimer: This post contains affiliate links, which means I may earn a commission from qualifying purchases at no additional cost to you.***
How This DesignEvo Review is Organized
This DesignEvo review, like my review for Crello and my review for DesignCap, is organized in a specific way. If there is a free version, which there is, I explore all of the free features first. Then, if I am given access to the paid version of the program, I test out the paid version. The folks at DesignEvo, for review purposes, granted me access to their paid version in exchange for an unbiased review.
Is DesignEvo Easy to Use?
If you are reading this and wondering if DesignEvo is easy enough for an average person to use, let me offer you some reassurance. Even though my job as a school library media specialist allows me to use a variety of technology tools in my teaching, I'm not a technology wizard. If I tell you that a program is easy to use, it's from the perspective of an average technology user. Let's find out if DesignEvo is intuitive and simple.
Getting Started with a Free Logo Using a Template
Upon first glance, it appears you can design a logo without even having to create an account. You certainly can choose from a vast selection (over 10,000) of templates. When you finish and try to download, you are prompted to create an account in order to be able to download your design. Here's the logo I designed using the free version of DesignEvo.
There is a bit of a catch. If you download your design, you have to agree to share DesignEvo to Facebook, Twitter, or LinkedIn. You also have to agree to copy and paste an embed code giving credit to DesignEvo for your logo design. You can see the line of text below the logo up above.
Designing a Logo From Scratch
In the workspace, there is an option to design a logo from scratch. I have minimal design skills, so I wasn't sure how long this would take. Fortunately, the workspace looks a lot like the workspace in Canva which I am familiar with. The four options in the left menu bar are easy to navigate and understand.
The Icon Option
As the website states, there are millions of options to choose from. When you do a search, the icons are all black, but the colors can be customized to go with your brand, school, or theme colors. Every single icon is available to users for free, which is amazing. There were no icons that were off-limits to free users.
The Text Option
Further down the left menu bar is the Text option. Users have the ability to add a logo name and a slogan. Classic or Art text choices are given. From the Classic text menu, a variety of Bold, Modern (Sans), Traditional (Serif), Handwriting, and Funny varieties are listed. There are hundreds on offer, all available with the free account.
The Shape Option
Within the Shape option, there are seven different menus. You can see the Badge, Decoration, Line, Solid Shape, and Outlined Shape in this screenshot.
Other menus not shown are the Banner and Symbol menus. Within each menu are multiple choices for creators to access and customize.
The Background Option
Within the Background menu option are choices for solid and gradient colors. Users may also choose to have a transparent background. This might be especially appealing to those who want to place their logo design on Pinterest pins, for example.
The Settings Option
In Settings, there are eight different languages to choose from, but not any other options. That is also where you can get support and submit feedback. Pretty simple!
Surprisingly Successful
I began my design by choosing an icon, then chose fonts for my logo name and slogan. The process was very quick, easy and it appeared that all of the icons, text fonts, shapes, and backgrounds were available to use for free. There was no having to sift through the free options and paid options, as in some other graphic design programs. In no time, I had a design that looked like this:
Now, please do not judge DesignEvo by my feeble design skills. Whatever you think of this design, you need to know that I was able to create it in less than 15 minutes. That's very speedy for a slow designer like me. Choosing the colors took the longest. If I had wanted to spend more time, I would have used the color picker tool and tried to replicate the colors from my website. I was trying to be quick, so I just guessed.
Saving Designs and Editing Later
I wanted to try creating a logo with a solid shape color and a transparent background. When I opened my account, I noticed that my previous design had been saved. I clicked on the Start from Scratch option on the top of the screen.  I was curious to see if my new design would save separately or if the free version would only allow me to save my latest creation. Here's what I made.
I took some extra time with this and matched it to the colors I have on my website. Since I started the design from scratch, it saved as a separate design in DesignEvo. That's terrific because even though I just downloaded the free low-resolution version now, I can always go back and purchase the higher resolution image package later. Sweet deal!
Who Would Need a Free Logo Maker?
Of course, there are the obvious people who would need a free logo maker. Businesses who are establishing their brand can use this to generate ideas. Anyone who needs to design an app and needs a logo should check out DesignEvo. Bloggers and web designers who need logos for social media and branding a website would benefit from a free logo maker. If you are getting married and want to create a logo for all of your invitations, response cards, save the date cards, your wedding webpage, and any other related items, this free logo maker would be an excellent tool. Etsy shop owners have a spot for a logo on their shop page, and this program would be perfect for designing one.  Here's one I designed for my little Etsy hat shop, Cloche Closet. Yes, shameless promotion, I know.
A child you know might need a logo for his or her sports team. Maybe you are a teacher and want to design a digital incentive badge for your class. DesignEvo to the rescue! The point is, logos are very easy and fun to design using this tool.
Is DesignEvo Legit? For Real?
So far, DesignEvo has been easy to use and the free version has a lot of options to offer. It surpassed my expectations with all of the choices available in the free version. I enjoyed exploring and testing out the features. DesignEvo is a stylish logo maker, allowing even a graphic-design-challenged person like me to feel successful.
Can You Make a High-Quality Logo with the Free Version of DesignEvo?
Yes, you can design a high-quality logo with the free version, but downloading is only available in a low-resolution format. When you download the logo for free, you get a 300 by 300-pixel version. You do get a jpg and a png image, which might be okay for some purposes, but to get a vector image, you need to pay. Which format is best for saving a logo? For something you are designing for personal purposes and don't mind giving credit for jpg or png would be fine. If you are going to be using the logo for professional purposes, you will want to buy the package with the vector image included. DesignEvo does offer the best resolution for a logo for a price.
What is the Best Size for a Logo?
You will get many different answers to that question. Some web themes request a square size, such as 500 by 500 pixels. DesignEvo creates square designs, which is something to keep in mind.
How Does DesignEvo Compare with Other Free Logo Design Programs?
DesignEvo functions similarly to other free logo design programs in that you can create a design first, then decide if you want to buy it. The pricing is similar as well. What sets DesignEvo apart, in my opinion, is its ease of use. It's addictively simple to use, as I discovered!
How Does the Paid Version of DesignEvo Work?
It's very simple. If you create something you want to be able to work with in a higher resolution format, you will need to purchase the design package. The main difference between the Basic package and the Plus package is that with the Plus package, you own the copyright. Here's a pricing chart, current as of this writing.

Once you pay for an image package, you can come back and edit that image whenever you need to. The screenshot below shows the difference between free images and paid images in your templates. These are the designs I already created, and you can see the one in the middle no longer has an upgrade button, because I already was given a Plus package for review purposes.
Can You Create an Entire Logo Design Package with DesignEvo?
Yes, the paid versions of DesignEvo include multiple files, including font files, and high-resolution images. The original jpg and png versions are included, as well as a vector file. Even if you didn't choose a transparent background, a png image with a transparent background is included.
Is DesignEvo Worthy of Including on a List of Best Free Logo Makers?
Yes, I would certainly recommend including DesignEvo on a list of best free logo makers. It is definitely worthy of inclusion in a digital designer's toolbox. This uncomplicated logo maker is a terrific place to easily bring your logo ideas and imaginings into reality. Its ease of use makes it a standout tool for any content creator.
Here are the other graphic design tools I often use, and I'll be adding DesignEvo to this list:
Get Your Blog Noticed
Standing out from the crowd is tough, especially when it comes to blogging. Need to add some unique, memorable features? If you are a fan of tech tools, you might like my eBook containing information about some excellent free tools for adding interest to a blog, web page, or social media account.
May all of your logo design efforts meet with great success!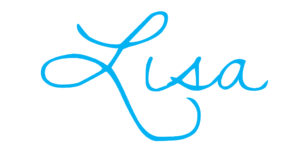 Related Posts:
Lisa Mitchell is a school librarian who likes to use her job as an excuse to stay up far too late reading books and noodling around with tech tools.
Like what you read? Please share!