There are so many good graphic design programs out there. Most of them have a free option. Today I'd like to introduce you to another graphic design program that has a free version for you to use. What makes this graphic design program stand out? Is it worthy of inclusion in a graphic design toolkit? Let's find out what Design Cap has to offer in this honest Design Cap review. In the interest of full disclosure, I must let you know that the folks at Design Cap asked me to review their product. They gave me access to their premium version for review purposes. This is not a sponsored post.
***Disclaimer: This post contains affiliate links, which means I may earn a commission from qualifying purchases at no additional cost to you.***
Main Categories of Design Cap
Design Cap is organized into three main categories. Each category has many components and options. Here's an overview of all three.
Marketing & Event Category

The Marketing category of Design Cap might be especially appealing to you if you have a small business or are a teacher trying to create colorful infographics or posters for school. This is the category you choose if you want to design an infographic, chart, poster, logo, brochure, business card, and other similar items. When I clicked on the infographic option, I noticed there were 232 templates available. I was impressed by the number of templates that were free. In Design Cap, any item that is not included with the free version is labeled with a diamond in the top right corner. Infographics appeared to be a strength of the program.
I was next drawn to the poster option. In my job as a teacher, I often wish I could create eye-catching posters. With this program, even with just the free version, a large portion of the 372 poster templates are available to use. That's a terrific plus.
I won't take you through all of the options in the Marketing & Events category. I just want to let you know that all of them had a large number of templates available with the free version. Design Cap offers plenty of opportunity for creativity for free.
Document Category
Within the Document category, I was most interested in exploring the Presentation templates. I create many online presentations for both students and staff. It's nice to have some different options available. Once downloaded, presentations may be saved in Google Drive for sharing with others as needed. There are 122 presentation templates available. I counted 55 that were included in the free version. Other options within the Document category are Report, Resume, and Schedule.
Social Media Graphic Category

The Social Media Graphic category is the section that might interest bloggers the most. Options are given for popular platforms such as Twitter, Facebook, Instagram, and Pinterest. Other platforms represented include YouTube, Tumblr, and an email header.
I was a bit surprised to find only 30 Pinterest templates. 17 of those were available in the free version. I also noticed there were no templates labeled for Instagram or Facebook story. There was one design that was labeled as 1080 by 1920 pixels but wasn't labeled as a story template. I designed a Pinterest pin using one of the photos in the photo menu option on the left-hand menu.
If you look closely, you can see that part of the capital P is obscured. When I was designing the image, I repeatedly tried to arrange the other text rectangles in back of the P and bring the P to the front. All looked fine in Design Cap, but the downloaded image is not showing the letter P completely when I downloaded the image. It would be great if that little glitch could be corrected by Design Cap.
Navigating the Design Cap Dashboard
The dashboard in Design Cap is very similar to Canva. If you are familiar with Canva, you will have an easy time navigating the features in Design Cap. Once you have chosen an option to work on, the menu items for designing appear on the left side. Here's a brief overview.
Free Version Features
For this Design Cap review, I wanted to make sure I could wring every last drop of value from the free version before moving on to the premium version. Here are the good things about the free version:
There are many photos to choose from.
There are many elements to choose from.
The Modules option is especially good for infographics.
The Chart options are easy to use.
You can share your designs with others and give editing capabilities.
Many templates in the Document and Marketing categories are available.
It would be easy to create posters and other designs meant for printing.
Drawbacks of the Free Version
There are some limitations to the free version of Design Cap, but it's free, so a few limitations are to be expected. Here are the limitations I noticed:
You can only download a design in JPG format, and the only choice is the smallest file size option.
Only 5 upload slots available for photos, logos, or anything else.
There is no app. For posting to social media, an app to access saved designs would be nice.
You can only save up to five designs.
There are only 30 Pinterest graphic templates available, and half of them are not available in the free version
There is no option to resize your image into another type of graphic. This is lacking in most free versions of graphic design programs (except Crello), so it's no surprise it's not included.
I did not notice any videos available for use in designs.

Pricing of Design Cap
As of the writing of this post, Design Cap has three versions. The versions are the free plan, the Basic plan, and the Plus plan. The Basic plan costs $4.99 a month and the Plus plan costs $5.99 a month.
What do You Get with the Paid Versions of Design Cap?
With the paid versions of Design Cap, you just get more of everything. Users get unlimited access to templates, stock icons, and modules. Users of a paid plan also get the capability of downloading designs in PNG and PDF formats. The only difference between the Basic and the Plus plan is the number of uploads and saved designs. With the Basic version, users can save up to 100 designs and upload up to 100 images. With the Plus plan, users can save up to 1,000 designs and upload up to 1,000 images.
Here's my Advice to Conclude this Design Cap Review
If you are a teacher or small business owner and need a good graphic design program for creating printable items, the free version of Design Cap would be a great thing for you. Design Cap's strength is definitely its icons, elements, and infographics for posters and other printed publications. Start with the free version. If you find yourself using the program a lot and would benefit from having more saving, uploading, and downloading capabilities, then the paid version would be useful.
If you are a blogger and need to create designs for sharing on social media, Design Cap does not offer the number of features you can get with other programs, such as Canva or Crello. Although there are many photos available, there aren't as many templates as you might need. The free option would give you a few new template choices, though. If you are looking for some fresh content to get clicks on Pinterest, the free version of Design Cap might work for you. Free is a very good price!
Will This be Going Into my Graphic Design Toolbox?
Yes, I will definitely add Design Cap to the selection of graphic design programs I use. Based upon the strength of its infographic options in the modules and charts features, it would definitely be helpful to me as a teacher trying to add interest to documents. I envision myself using it for designing posters and adding a unique touch to presentations as well. Here are the other graphic design tools I often use:
Canva (free version, because I have so many design templates there and I like using their color palette tool)
Crello (Pro version lifetime deal, because it was inexpensive and I can access a multitude of photos and videos from DepositPhotos. See my full review for more information.)
GetStencil (free version, because I can create up to 10 tall 600 by 1260 pixel Pinterest images per month)
RelayThat (Pro version lifetime deal, because it was an awesome deal and I can create a massive number of Pinterest pins quickly)
When it comes to graphic design, I need all the help I can get! Maybe if I use all of these graphic design tools in combination with each other, my skills will improve.
Looking for More Classroom Technology Inspiration?
If you find yourself in need of more free, engaging digital teaching resources, here are some other favorites. Get reluctant readers engaged or find some free ebooks to read at home.  Learn how to level books for your classroom library quickly and easily. Access an awesome free ebooks deal for teachers and students to use at school. Is your school a Google for Education institution? If you are a fan of Google Slides, find out how to add sound to presentations or use Google Slides with Pear Deck.  There are so many ways to integrate technology with education.
Have a wonderful week, and may all of your content creation efforts meet with great success!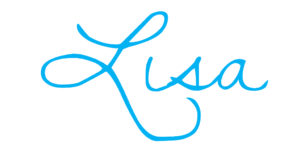 Lisa Mitchell is a school librarian who likes to use her job as an excuse to stay up far too late reading books and noodling around with tech tools. To get more technology tips, click on over to the TechTips page.