Ever since the General Data Privacy Regulation (GDPR) stipulations came into effec, many bloggers and web developers have been scrambling to comply with the new laws. I often see a cookie banner with a little "Opt-In" button and I don't think much about it. Then I began to wonder if my site needed to have one. Here's what I found out. Your site might need to have one as well!
What is a Cookie and How Are They Used
Basically, cookies are used to track website activity. On the Fluxing Well website, I use Google Analytics to track traffic to the web pages. I also track social shares to learn how many times a post has been pinned to Pinterest or shared on Facebook. According to the GeeksforGeeks site, cookies are like little documents containing information about each website visitor. Some people are understandably uncomfortable with this.
Why You Might Need A Cookie Banner
A typical cookie banner looks something like this.
If your website receives visitors from anywhere in the European Union (EU), and you collect data about your visitors with Google Analytics or something similar, you need a cookie banner.
Here's a Handy Analysis Tool If You're Not Sure You Need a Cookie Banner
A site called CookieBot has a free analysis tool, if you would like to have peace of mind. You just enter your website URL and an email address to run the free check. Of course, they would love to have you subscribe to their email list, but it's not a necessity. As part of my research for this blog post, I submitted the Fluxing Well site for testing. I'll give the results further down the page.
Why Some Avoid Placing the Cookie Banner on Their Website
Thus far, I have avoided placing the cookie banner on the Fluxing Well website because I didn't want to inconvenience readers. I think there are other bloggers out there with similar feelings. Whenever I am trying to read a web page, I find pop-ups and buttons I have to click to be distracting. I have been trying to avoid having pop-ups and extra buttons for this very reason. It may be unavoidable, though. I want to make sure I am complying with the latest regulations. I know I have readers from the U.K., and I want to do the right thing.
The Results are In! Does the Site Need a Cookie Banner?
One day after I submitted the Fluxing Well site for evaluation, I received the results. Not surprisingly, the Fluxing Well site was not in compliance with GDPR standards. I was informed I needed to provide an obvious way for readers to opt-in and opt-out of the use of cookies. Hence the new cookie banner you saw when you opened this web page. I hope it doesn't take away too much from readers' experience when reading my posts.
Where Can You Go to Get a Cookie Banner?
Some websites, such as the previously mentioned CookieBot site, offer banner options. My social share tracking WordPress plugin, Shareaholic, offers a banner. Jaimie Karst over at the blog Sunflowers & Motherhood recommended the GDPR Cookie Consent WordPress plugin. Thanks, Jaimie! It was super easy to install and activate. I tried to make my cookie banner as user-friendly as possible.
What Are Your Thoughts and Experiences with Cookie Banners?
What are your thoughts about the use of cookie banners? Have you gotten used to them? Is it annoying to have to click a button? Reassuring? I'd appreciate any thoughts you might have. I'm also always on the lookout for friendly cookie banner wording. Some cookie banners are humorous, others are very informative and factual.
If You're Still Reading, You Must not Have Minded the Cookie Banner too Much
If you have made it to the bottom of this post and are still reading, thank you. The last thing I want to do is drive readers away with my new cookie banner. Do you have a favorite free technology tool you like to use? I'm always on the lookout for ways to make online communications more convenient, and I enjoy learning about innovative ways to interact. If you are a fan of technology tools, you might like to read my review of Visme Complete, a terrific tool for creating infographics. You might also like my eBook containing information about some excellent free media tools for bloggers.
Have a wonderful week, and may all of your blogging endeavors meet with great success!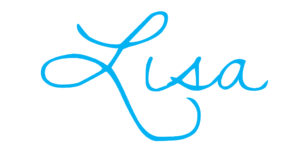 Lisa Mitchell is a school librarian who likes to use her job as an excuse to stay up far too late reading books and noodling around with tech tools.
Like what you read? Please share!