Learn how to easily compress images to save media file space and help your website to load faster. Want to get more blog traffic? Studies have shown that speedy page loading times make a huge difference in the number of visitors your website gets. Ready for some quick tips to speed things up? Let's go!
My File Space Conversion Backstory
One day, I received a rude shock when I was trying to upload an image into my WordPress media files and the image would not upload. I panicked because I knew how important visuals are to any blog post. What was wrong? As it turned out, I had neglected to pay attention to the file sizes of the images I had previously uploaded, and I had some huge image files inadvertently taking up too much file space.
According to an article on the WordPress site, all blogs come with 3 GB of file space for uploaded images and files. Apparently, I had exceeded my limit. Extra storage space can be purchased, but I wasn't interested in doing that. If other bloggers could make do with 3 GB, then so could I. But what should I do in order to work with my 3GB? Here are three tips that helped me. Conserving file space will help speed up your site so you can get more traffic!
Conserving Media File Space Tip #1: Reduce File Size Before Uploading
If you are working on a laptop or desktop, the easiest way to resize an image is to open the image up in Paint. Go up to the Resize button and select the pixels option. Depending on the size ratio of visual you want, reduce the pixels. For example, an ideal photo size for a Pinterest post is 600 horizontal by 900 vertical, although any 2:3 ratio will work. Many of my Pinterest photos have been 500 by 750 pixels, and the image has retained its clarity. My absolute best favorite way to conserve file space before uploading a photo to media files in my blog is to use the FREE Shortpixel online image compression tool. It works wonders and is very easy to use. Just download your image created in your favorite graphic design program, then upload into Shortpixel for image compression. Download the compressed image and upload to WordPress. So easy, and free!
Conserving Media File Space Tip #2: Reduce File Size After Uploading
I often have to choose this second option when I am editing a blog post using my phone. I upload the image into my WordPress media library, then I select it, go over to the right side and click on Edit Image. From there, I can scale the image down, keeping the desired ratio. This reduces the file size dramatically. 
Conserving Media File Space Tip #3: Reduce File Size of Images Already in Library
If you are concerned about running out of storage space, it's a good idea to go back through your previously uploaded images to see if there are any huge files lurking about. Some of the photos that I uploaded when I first began blogging were taken with my point-and-shoot digital camera, rather than my phone. Some of those files were surprisingly large. As I glance through the media files in my WordPress library, I notice that now most of my files are around 500 KB or less. Before reducing the file sizes, many of them were 2 MB or more. No wonder I was running out of storage space!
How About You?
Conserving media file space is a critical lesson I'm glad I learned early on in my blogging experience. As I hope to continue to blog for a long time, I'm going to need room for a lot of media files. How about you? Have you encountered any media file storage problems? I'd sure be interested to know I'm not the only person who has had to deal with this. If you're a blogger, I hope this has given you some helpful, practical information. Even if you're not a blogger, chances are you will run into problems with large image file sizes at some point. If you have any other solutions or favorite file size reduction tricks, I'd be very interested in knowing them.
Always Improving
I'm always learning new ways to improve site speed, including ways to reduce image file size. Site speed is so important that I wrote a post about other ways to speed up your website. Website speed is critical to getting blog traffic. Maybe you have a favorite speedy site strategy. I'd really appreciate knowing about it. I welcome your suggestions and ideas.
Looking to Make Your Blog Get Noticed?
Standing out from the crowd is tough, especially when it comes to blogging. Need to add some unique, memorable features? You might like my eBook containing information about some excellent free media tools for bloggers.
Have a wonderful week, and may all of your image compression efforts meet with great success!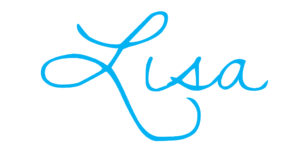 Related Posts:
Lisa Mitchell is a school librarian who likes to use her job as an excuse to stay up far too late reading books and noodling around with tech tools.
Like what you read? Please share!