I really want to improve the quality of the videos I make for YouTube, but I'm not ready to spend a lot of (or any) money. My professional goal for work this year is to create at least five video tutorials for my school staff and students. These tutorials will be used as instructional resources for topics such as how to change the film on a roll laminator or how to place a hold on a school library book. Eventually, I'd like to create some video tutorials to offer as freebies on my blog. I'm always on the lookout for a great free screen recorder tool to use to create these videos, and I've finally found one. Wondershare Filmora Scrn (yes, it's Scrn, not Screen) is not perfect, but it's the best free screen recorder I've found so far.
Many Free Recorders Lack Editing Tools
When I get ready to put my video out there for all to see, I like to add some music and an intro slide. For viewer interest, I also like to add some stylized effects or transitions to keep the video more interesting for my viewers. I discovered that when I insert a video into a movie-making program, such as Windows Movie Maker (which I still have on an older laptop) or another movie making program, such as the free WeVideo program (reviewed in another blog post), I no longer have the ability to make changes to the video file. Any edits, cuts, or trims of unwanted footage have to be made before I import the video into the movie making program. The ability to edit the video is essential to me in any free screen recording program. Most free screen recording programs don't provide this. It's usually a feature of the premium version.
Why is This the Best Free Screen Recorder?
I tried screen recorder program after program, and discovered the same thing: no video editor. One screen recorder even had a three minute time limit for any video made. For the skill I was trying to teach, that was impossible. With most free programs, I could record easily. However, there was no way to trim the dead time at the beginning, or clean up the ending. Then, miraculously, I discovered Wondershare Filmora Scrn. So far, it's the only program I've found that offers the ability to record a screen and edit the video once it's recorded. That's what makes it the best free screen recorder of the ones I've tried.
A Brief Tutorial
Wondershare Filmora Scrn is simple to use. Here's a brief tutorial I made for my students so they could learn how to use a citation tool in their research projects, called Citation Maker. I decided not to trim anything off of the beginning or end, for the purpose of demonstrating some of the features of the Wondershare Filmora Scrn program. The watermark is distracting, and I wish it weren't there, but that's what happens when I decide against paying for an upgraded version. Please take a brief look and see what you think:
As you watch the video, in addition to the Filmora watermark, you will notice a recording box in the lower right corner. That can be hidden, if the person recording closes it and uses the F10 key to end the recording. This is where the trim feature comes in handy, because when editing, the beginning with hiding the recording box can be trimmed off. I left it in for the purpose of this blog post, but I may go back and re-do the video at some point to eliminate the box from view.
I ended up going back to the old laptop and Windows Movie Maker to add music and create the final production. Sadly, I know I won't be able to use the old Movie Maker forever. I wish Microsoft would develop a replacement, but it doesn't appear as if they are going to. I am in the process of testing a program that is supposed to be similar to iMovie, except it's for Windows. I'll let you know how that turns out in a future blog post!
Are Video Tutorials in Your Future?
These days, it seems that many successful bloggers create free video courses to boost subscriber numbers. Other bloggers take it a step further and design courses that people pay to take. The money-making potential is vast for those who take the time to develop video making skills. Do you see yourself making video tutorials in the future? Was the Wondershare Filmora Scrn watermark a dealbreaker for you? If you have ideas, tips, or other free screen recording programs that you recommend, I always appreciate new ideas and suggestions. If you have already made some videos and have a YouTube channel, please feel free to share your link in the comments section below. I'd love to take a look at your creations!
Looking to Make Your Blog Get Noticed?
Standing out from the crowd is tough, especially when it comes to blogging. Need to add some unique, memorable features? You might like my eBook containing information about some excellent free media tools for bloggers.
Have a wonderful week, and may all of your screen recording efforts meet with great success!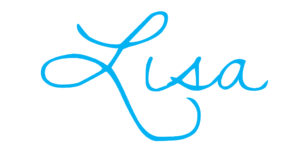 Related Posts:
Lisa Mitchell is a school librarian who likes to use her job as an excuse to stay up far too late reading books and noodling around with tech tools.