Learn some simple ways to get your blog off to the right start and give it a great chance at becoming the blog of your dreams. The tips here are simple, actionable, and easy to implement quickly. Ready to get your blog set up to succeed? Read on!
My Blogging Backstory
Wow! It's difficult to believe that I have now been blogging for over four years. In fact, this is my second website. If you would like the backstory about why I became a blogger, and why I kept it a secret at first, please read my blogger confessions post. For those of you who are interested in becoming a blogger, I highly recommend giving blogging a try. So far, I've had a great experience!
Here are some of the highlights and beginner blogging tips I'd like to share. These are not technical tips. These tips are more for encouragement and to help you avoid blogger burnout. I hope you get a boost of affirmation from reading them.
Beginner Blogging Tip #1: Find Your Community
I have had the opportunity to meet a wonderful community of supportive bloggers. Right from the start, when I reached out to other bloggers, they welcomed and encouraged me. I found some excellent fellow beginning bloggers to learn with. I also discovered some veteran bloggers who were happy to give feedback. The beginner blogging tip I'll share first is a popular saying: Community over competition. That is the motto many bloggers live by, and it's a good reminder to me to lift other bloggers up. This might involve commenting on or sharing the posts others write. I have gained so much by interacting and building relationships with other bloggers.
Facebook groups are great for this. If you haven't already joined a Facebook blogging group, I'll invite you to mine. It's called Blogging Well with Pinterest. We share Pinterest pins and strategies for Pinterest growth every day.
Beginner Blogging Tip #2: Be Open to Opportunities
I wrote a brief blog post about the free graphic design site, Easelly, and I was quickly contacted by a representative from the company. Amazingly, they wanted to feature me in a story on their website. As a thank you, they gave me a free premium account. Woo hoo!
Shortly after that, I was contacted by another free graphic design site, Visme. They offered me a free premium account as well so I could review their site and write a blog post. Win-win!
Just as I was getting ready to publish this post, I was contacted by a photo-editing site, Fotor. Without asking for anything in return, they offered me a free premium subscription. I offered to write a review at some point in the future. I now have access to three premium accounts at graphic design or photo sites that I would not have if I were not a blogger. The next beginner blogging tip I'd like to share is this: Be open to unexpected opportunities.
Beginner Blogging Tip #3: Pass Along the Kindness to Others
One very kind thing that the blogging community does for beginning bloggers is offer awards. I was surprised to be nominated for three of them: The Sunshine Blogger Award, The Liebster Award and The Versatile Blogger Award. For each of these awards, the nominee thanks the person responsible for the nomination, then nominates other bloggers.
The encouragement just keeps growing and growing. It's also a way for beginning bloggers to get additional viewers. What a great idea! The third beginner blogging tip I'll share is this:  People remember when you are kind, so pay the kindness forward. Give more than you get and participate in sharing encouragement with others.
Beginner Blogging Tip #4: Blog Because You Enjoy It
The main focus of my blog so far has been reaching out and finding readers. I am using affiliate partners, but it's not a huge focus of my blog. You may have noticed the disclaimer in other blog posts. I don't usually like to discuss money, but I wanted to be honest and let people know that right now, blogging is not a big money-making operation for me. Although I made more this past month than I have in previous months, it's far, far, far less than even a decent part-time income.
I'm just trying to create quality content for my readers, and if there is a product link that fits in with my post, then I insert it. The fourth beginner blogging tip I'd like to offer is this: Blog because you enjoy it, not for the money. Blogging is definitely more of a marathon, not a sprint.
Beginner Blogging Tip #5: Keep Learning
The final beginner blogging tip I'd like to share is: Keep learning, growing, and moving forward. I am striving to consistently provide readers with good value for the time they spend reading each blog post. So far, my learning curve has been steep, but I've had a lot of support along the way. I still have a lot to learn, and I am constantly getting new ideas.
What are your best blogging tips?
Do you have any favorite blogging tips to share with beginner bloggers? I value the continued input of readers and fellow bloggers. I really want to provide meaningful posts packed with valuable takeaways.
Looking to Make Your Blog Get Noticed?
Standing out from the crowd is tough, especially when it comes to blogging. Need to add some unique, memorable features? You might like my eBook containing information about some excellent free media tools for bloggers.
Have a wonderful week, and may all of your blogging efforts meet with great success!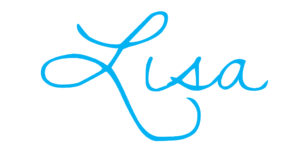 Related Posts:
Lisa Mitchell is a school librarian who likes to use her job as an excuse to stay up far too late reading books and noodling around with tech tools.
Like what you read? Please share!