Learn how to add sound to Google Slides the easy way with this step-by-step tutorial. Videos included! If you have ever asked yourself, "Can I add sound to a Google slide?", the answer is yes! What audio files does Google Slides support? You can use .mp3 and .wav files. If you aren't sure what those are or how to insert them into a Google Slides project, read on for the simple instructions.
My Google Slides Backstory
I was so excited when Google added the ability to insert audio into Google Slides. I have my elementary school students use Google Slides to share their work, and now it will be even more fun. The Google Slides program is so easy to use. If you are a G Suite for Education school, presentations are simple to share to Google classroom. Today, I'm going to share with you how to add sound to Google slides. I'm also going to include a free presentation storyboard my students use. Kids as young as second grade create Google slideshows using this easy project idea. Let's get started with how to insert audio in Google Slides!
***Disclaimer: This post contains affiliate links, which means I earn from qualifying purchases at no additional cost to you.*** Already know what you'd like to get from Amazon? Here's a handy way to get to the website, linked to a very hot item with teachers right now, the auto-tracking selfie stick. Just click on the button below, then browse around and do your shopping.
Working with a Storyboard
Usually, when I have my students begin a Google Slides project or any presentation research project, I give them a storyboard to fill out. In this case, the subject is animal research. After a student has chosen an animal to study, they research using a chosen source and fill in facts on the storyboard. Here's a sample storyboard for you to use if you like. When you click on the image, a printable pdf version will come up.
Working with a Template
When students have completed their research, it's time to create slideshows to display their facts. I usually use the Create feature in Google Classroom and create an assignment. That way, each student has their customized copy of the template. Feel free to make your own copy. I've also created a question and shared the link to the storyboard template in there. Students have to select File, then make their copy, so it requires an extra step. Here's a copy of the Google Slides template I use for this project. Feel free to make your own copy. The reason I've used the question feature was because I like the students to be able to link to their completed projects and share them with their classmates.
Adding Narration
Okay, this is the part you've been waiting for. How do you add an audio recording to Google Slides? I'm going to show you how. When you to add audio to Google Slides, you can decide if you want that sound to be narration or music. The idea behind each one is the same. I am not a huge fan of adding narration to slide shows unless the narrator can say something different than what is on the slides. However, there may be some instances where you might want to insert audio into Google Slides. You may have a very young audience or be presenting to a student with reading difficulties. For most audiences, if it's just a matter of reading the words on the slide, the viewers can do that themselves. Sometimes presenters want to add supplementary material. It's easy now to add narration in Google Slides. How do you record audio on Google slides? You do need to create your own narration file in order to add it to your slideshow. A very easy site to use for that is Online Voice Recorder (no sign-in required). Here's a brief tutorial showing you how to add narration. After watching this video, you will know how to add a voice recording to Google Slides online.
Adding Music
Now I'm going to show you how to add music to Google Slides. Music adds an element of interest to presentations. It's fun to be able to choose just the right soundtrack for the information you want to present. Where can you get free music for Google Slides? Although there are many sites online offering royalty-free music, many of those sites require the creation of an account. I was excited to find a little gem called Free Music Archives. All the user has to do is search within genres for the desired tune. No login required! This makes it ideal for students to use. In my school district, we try to avoid any site which collects any information about a student to comply with privacy laws. Adding music is very similar to adding narration in Google slides. Before adding music to any Google slideshow, you will want to create a place to save your music files. Here's a short tutorial to show you how you can select, save, and embed music to a Google slide show.
Adding Sound Effects Clips
If you want to add sound effect clips to your Google slide show, the process is the same. Where can you get sound clips for Google slides? One good search engine for free sound clips for Google slides is FindSounds. You can browse for sound clips by category and download the files you need.
Sharing the Presentation with the Sound File
When you have added your sound to your slide show, you will most likely want to share your presentation with others. To do that, you go to the Share button in the upper right corner of Google Slides and get a shareable link. Share the link as you normally would. My students share theirs in our Google Classroom, usually in a question response in the Classwork area, so others may view their work. It's up to the teacher to make sure the settings are configured to allow for that. Here is the big trick with embedding audio to a Google slideshow: The sound file link must also be shared. This is kind of a big deal. If the sound file is not shared, there will be no sound. I know that seems obvious, but other presentation creation programs, such as WeVideo, do not require the sharing of a music file separately. That's because the free music tracks are embedded within the program. Since you had to go elsewhere to find a music file outside of Google or create your narration file, you have to share the sound file as well. Here's how that is done.
More Google Slides Essentials
If you use Google Slides extensively, be sure to take a look at my post about Pear Deck. Pear Deck is an awesome Google Slides add-on. It's a fabulous way for presenters to engage their audience. Tutorial videos are included to give you all the information you need to get started with this amazing free technology tool.
If you find yourself in need of some ideas for ways to use Google Slides with students, check out 5 Clever Google Slides Projects for Kids. Save yourself some time and use the free templates included with the post. Your time is valuable, and I'm happy to share what has worked well with my students.
What Are Your Favorite Ways to Use Google Slides?
Do you have a favorite way to use Google Slides? I appreciate the versatility it offers and the way the program integrates well with other G Suite programs, such as Google Classroom. I'm always on the lookout for more ways to innovate with Google slides. I'd enjoy knowing of other projects out there that have gone well for presenters. Looking for another great way to use Google Slides to save you some time? Try creating an interactive online seating chart. I've got a ready-made online classroom seating chart already set up for you with two different classroom background sizes. I've already take the time to do all of the grouping. You can have it for free. You'll get a link to the Google Slide Online Classroom Seating Chart file, and you will be able to customize it by selecting File, then Make a copy. I hope it simplifies things for you.
Get my free online classroom seating charts!
It's fully customizable when you make your own copy, and is free to subscribers, along with many other resources for teachers.
Are You a Fan of Tech Tools Like I Am?
Do you have another free presentation tool you like to use in addition to Google Slides? I used to be a big PowerPoint user, but have gradually switched over to Google Slides for a variety of reasons. I am a big fan of using WeVideo with fourth and fifth-grade students. It's a bit more complex than Google Slides, so I don't usually use it with students younger than fourth grade. For screencast videos where I want to make a tutorial showing what is on my screen, I like to use Loom. In fact, I used Loom to create tutorial videos for this post. Their Pro version is free to educators. If you are interested in learning more about Loom, you can read the post I wrote about it recently.
Thank you for taking the time to visit my site today.  Have fun experimenting with adding sound to Google Slides!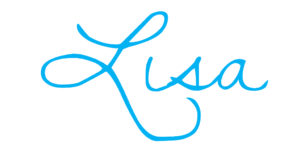 Related Posts: